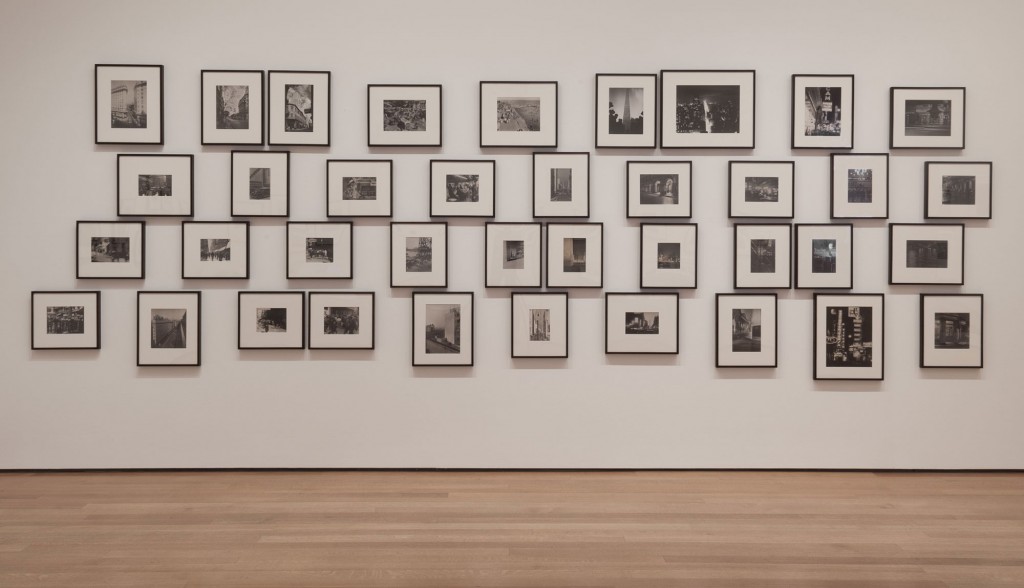 All images are courtesy of MoMA
From Bauhaus to Buenos Aires: Grete Stern and Horacio Coppola opened mid-May at the Museum of Modern Art (MoMA) in New York, and, despite some shortcomings, this exhibition granted an important space in contemporary art for two very significant, pioneer Argentine photographers. Since the 1930s, the work of Stern and Coppola has influenced photography in Argentina. This exhibition presents an impressive compilation of hard-to-find prints, gathered from collectors from around the world.
Horacio Coppola, born in Argentina, met Grete Stern (originally from Northwestern Germany) while attending a Bauhaus photography workshop taught by Walter Peterhans in Berlin in the early 1930s. After the rise of Hitler, they both fled to London where they would marry, and soon the couple relocated to Buenos Aires. This exhibition relies on the telling of the couple's story — how and why they ended up in the Southern Cone.
Coppola is represented in this exhibition by his most iconic images of the city of Buenos Aires and its amazing architecture. A lot of wall space is covered by Coppola's images,which are curated in large groups and demands the attention of the viewer, where one can get lost reminiscing about the world of 1930s Buenos Aires. On the other hand, Stern appears in this exhibition to as if her purpose is to complement Coppola's work, her work portrays her as a portrait and photomontage photographer. And, although these photographs are titled, the exhibition lacks the proper context to educate the viewer on the importance of these famous photographers, and how truly integral the pair was to the development of Argentine arts and culture.
Some of the most interesting works included in this exhibition are the experimental photographs by Coppola in the Peterhans (Bauhaus) style, which present the viewer with posed objects juxtaposed by the artist into curious compositions. These images help the photographer to break away, within the exhibition, from the overload of street photography that he is generally known for. Meanwhile, Stern has an entire dedicated room to display her Sueños series. Conceived as dream interpretations to accompany a column on psychoanalysis, Stern produced these images for collaboration with a women's magazine, Idilio. Due to the images' initial purpose, most of the negatives are now lost or damaged, which makes this recollecting of prints extremely valuable. Stern is also represented in this exhibition by her Ringl + Pit works, co-produced in a studio with Ellen Auerbach, whose work is also being shown at the Robert Mann Gallery in Manhattan.
One of the biggest disappointments with this beautiful exhibition, organized into his and hers gallery rooms, was that Coppola was represented by a larger amount of photographs and covering more wall space, throwing off the balance intended by giving them their own exhibition spaces. While Coppola's legacy was seen in his street photography, his Bauhaus-style experimentation, and even a catalog of his ethnographic work in "The Art of Mesopotamia," Stern is left as a mere portrait photographer, with some photomontage works that are expected from her Bauhaus training.
Grete Stern, after arriving in Buenos Aires, chose to become part of the city and its local art scene instead of being part of the closed circle of expat artists of the time. She soon identified as an Argentine photographer, and subsequently her work developed with Argentine culture. So, if Coppola's Bauhaus-like work can be shown, as part of this "Bauhaus to Buenos Aires"-themed exhibition, why is Stern's photographic work on the city and its architecture only shown in a digitized  set up of the "Los Patios" photo-book? Even worse is the fact that Stern and Coppola photographed objects in a museum in La Plata for an ethnographic book titled Huacos — which by the way, is available to see at the Ryerson Library — and yet, this collaboration is only briefly mentioned in the exhibition catalog, while images from "The Art of Mesopotamia" are shown in the gallery room at MoMA.
It is very surprising that, given the motivation to include different kinds of work by both artists and the incredible resources the museum has (clearly manifested in the hunting down of images for this same exhibition) MoMA decided to neglect Stern's photojournalistic work produced in the 1960s and leave the "Los Patios" photo-book in a touch-based digital monitor on a stand below eye level. Stern's photojournalism and ethnography in the indigenous Northern part of the country resulted in a series titled "Aborígenes del Gran Chaco Argentino" that consists of over 1500 images.  This massive collection of work along with the photo-book "Los Patios," and the included works in the exhibition, would have given Stern the same flexibility and dimension granted to Coppola and his varied work. Instead, Stern seems to be accompanying her ex-husband by supplying the portrait photographs and experimental photomontages he didn't produce.
This exhibition is worth appreciating as it represents the first display of Latin American photography since the solo exhibition of Manuel Alvarez Bravo in 1997 (the fourth one in the history of MoMA) and the first ever exhibition of Argentine photography at the museum. And, even with its flaws, it represents another space in contemporary art dedicated to Latin America and its growing focus on photographic development.
From Bauhaus to Buenos Aires: Grete Stern and Horacio Coppola is on view at the Museum of Modern Art NY through October 4th, 2015.