Part of the job of being a musical artist is appearing on stage every night, writing your own biography, appearing in videos and hundreds of press photos while endlessly explaining your technique, personal history, and extrapolating the meaning of your work for a ravenous audience. The following musicians have chosen to remove themselves from the spotlight that a career in popular music so often means.

John Frusciante — "Your Pussy's Glued to a Building on Fire"  Niandra Lades and Usually Just a T-Shirt (1994)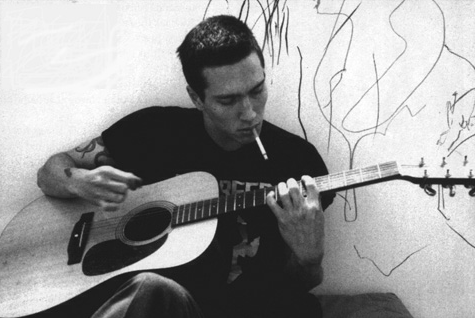 Ex-Red Hot Chili Peppers guitarist John Frusciante joined the band in 1988 as a teenage fan replacing original guitarist Hillel Slovak who died of a heroin overdose. Frusciante recorded Mother's Milk (1989) and Blood Sugar Sex Magik (1991) with the band before quitting — disillusioned and disappointed by the new-found success and rock star status of his band. He's described the Chili Peppers success as going "too high, too far, too soon. Everything seemed to be happening at once and I just couldn't cope with it."
Before leaving the band Frusciante became withdrawn on tour, sabotaging their shows with erratic guitar playing, fighting with singer Anthony Kiedis, getting deeply into marijuana and heroin, and recording Niandra Lades. The mistake-laden acoustic guitar stabbing, searing backwards solos, and meandering vocals of "Your Pussy's Glued to a Building on Fire" capture the guitarist's strange and beautiful tendencies hidden within the Red Hot Chili Peppers' hardcore party funk of the early 1990s.
Out of the band, Frusciante became a heroin addict living in squalor in the Hollywood hills. Injections left his arms permanently scarred and abscessed, and an oral infection lead to a full set of dental implants. In 1997 he admitted himself to rehab, got clean, and was asked to rejoin the band. Back in the Red Hot Chili Peppers Frusciante contributed to some of their most successful material with Californication (1999), By the Way (2002), and Stadium Arcadium (2006) before leaving the band again in 2009.
Nick Drake — "Things Behind the Sun" Pink Moon (1971)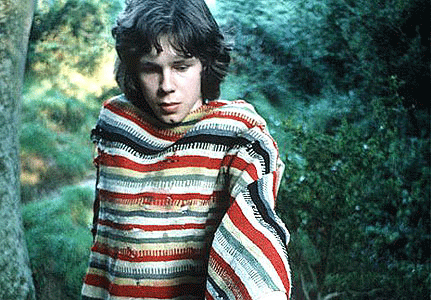 Nick Drake was an English folk musician who recorded three studio albums before his death in 1974. In their time, Drake's fragile and introspective folk albums Five Leaves Left (1968), Bryter Layer (1970) and Pink Moon(1972) were commercial flops with mixed critical reception. However, since the 1980s Drake's music has experienced posthumous popularity and influence. Drake suffered crippling depression during his lifetime which caused him to withdraw from his career and friends, spending his final years in rural England at his parents' home. It was at his their home in Tanworth-in-Arden that he died of an antidepressant overdose.
Drake resisted live performances and the handful of appearances he did make were brief sets in which he did not acknowledge his audience. Folk musician Ralph McTell, who shared the bill at Drake's last performance remembers, "Nick was monosyllabic. At that particular gig he was very shy. He did the first set and something awful must have happened. He was doing his song 'Fruit Tree' and walked off halfway through it. Just left the stage." Island Records didn't ask Drake for a third album partly due to his unwillingness to promote the mostly unnoticed Bryter Layer with live performances or interviews.
In his final interview, Drake avoided eye contact with his Sounds Magazine interviewer and discussed his distaste for concerts. Pink Moon, recorded by an unaccompanied Drake in 1971, is a sparse and haunting 28 minute album that was recorded in two consecutive midnight sessions. His deeply personal music is defined by his near-whispering performances of observational and symbolic lyrics over his deliberate and intricate playing of experimentally tuned acoustic guitars.
Bilinda Butcher of My Bloody Valentine — "Loomer" Loveless (1991)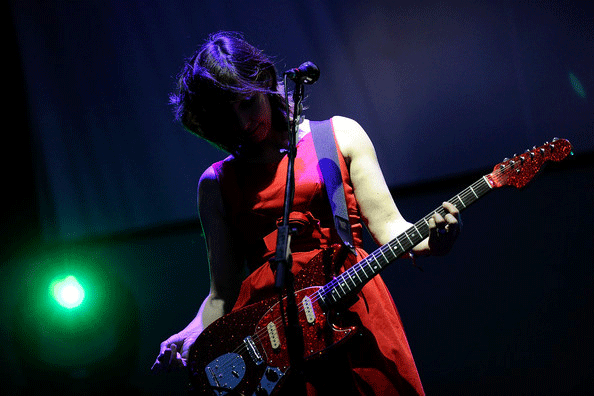 Bilinda Butcher's vocals on Loveless (1991) convey unintelligible sweetness, a distinctively sleepy sighing style. Her obscured lyrics were sometimes guesses at what songwriter Kevin Shields sang to her, translated from his demos. For LovelessButcher recorded her vocals late at night, hidden behind curtains in the studio. Her singing style and Kevin Shield's swooning distorted guitar sound composes the band's trademark sound.
Butcher avoided speaking in interviews at the height of the band's fame because, "It just happened that way. Kevin was saying really good things and I didn't want to say something wrong." In a rare interview during the band's hiatus Butcher described her upbringing as an anachronistic outsider dressing in 1920s clothing and listening to records on a portable turntable in the forest, "I never watched the news or read the papers; it was like I lived in another era." Following the release of Loveless, the band dissolved into a silent hiatus and reunited in 2008 for a tour. During the interim years Butcher has taken up Taekwondo and flamenco guitar playing. Her only public contribution to music has been vocals on two Collapsed Lung songs in 1996 and a Dinosaur Jr. song in 1997. According to Shields, the follow up to their titanic and unparalleled shoegaze masterpiece is going to be released online before the end of 2012.