Trump Dumps All Policies on LGBTQ Rights and Climate Change
As of 12 p.m. Friday the White House website was purged of LGBTQ+  and climate change policies.
Well, with one exception: Under the White House's "American First Energy Plan," the administration will eliminate "harmful and unnecessary policies such as the Climate Action Plan and the Waters of the U.S. rule." Doing so will "greatly help American workers," resulting in a wage-increase of $30 billion in seven years.
European Police Arrest 75 in Art Trafficking Bust
In a massive blow to the trafficking of stolen art, European police in Madrid arrested 75 suspects as part of an investigation code-named "Pandora." The police found approximately 3,500 artifacts and artworks. Meanwhile, police in Greece recovered pieces of an Ottoman tombstone and several Byzantium objects.
Puerto Rican Revolutionary granted Clemency after 36 years in Prison
Former President Obama granted clemency to over 200 people in his final days in office. Among them was Oscar López Rivera, a Chicago-native. He was imprisoned under the charges of "seditious conspiracy," which basically means plotting to overthrow the government.
Rivera joined the Fuerzas Armadas de Liberacion Nacional (FALN), or, The Armed Forces of National Liberation, after he returned from Vietnam.The FALN was an armed coalition of revolutionaries fighting against the colonization of Puerto Rico.
In January of 1975, a bomb set by the FALN killed four people and wounded 60 others at the Fraunces Tavern in New York City. It was in connection to this bombing and several others that Rivera was sentenced, despite a lack of physical evidence linking Rivera to the crimes.
Rivera will likely return to Chicago in May, where his family has been establishing an activist-focused community in his absence. His brother, Jose Elias López, is the executive director of the Puerto Rican Cultural Center located in the West Town neighborhood of Chicago.
Right-wing news media such as Breitbart have labeled Rivera as a "Puerto Rican terrorist freed by Obama."
South African Gold Medalist Caster Semenya Marries (and is Still Controversial)
Caster Semenya, the famous intersex gold medalist, posted pictures on Instagram of her January wedding to long-term girlfriend Violet Raseboya. "Love that is unbreakable! #love #ourweddingday #perfectday #perfectcouple," wrote Semenya on Instagram.
Semenya won the gold medal in the women's 800m at last year's Olympics, where questions still persisted about her eligibility to compete with women. This wasn't the first time she faced hurdles in competing. After she triumphed in the 2009 World Championships in Germany,
she was required to undergo sex verification by the International Association of Athletics Federations. Soon after, it was leaked to the media that Semenya had three times as much testosterone than an average woman. "Just look at her. For me, she is not a woman," said the Russian athlete Mariya Savinova, who had competed against Semenya that year, to NPR.
Since then, Semenya has received continual abuse on social media. Even on her wedding photograph, my.adams commented, "So is this same sex marriage? Someone just answer me coz Semenya will never reply to my question. Is Semenya a man or woman? Confused."
If this "sex-testing" sounds surprising to you, it really shouldn't. Sex verification in the Olympics isn't new, as female athletes in the 1960s had to stand before an audience of doctors to verify their sex. Once verified they would only then receive a "certificate of femininity."
Chicago Artists at risk to lose Insurance In Obamacare Repeal
As Cook County received a federal waiver to enroll early in the expansion of Medicaid in 2013, low-income residents previously uninsured were now eligible under the Affordable Care Act (ACA) to receive health insurance. An F Newsmagazine article published in 2013 commented about the benefits of the CountyCare program and Medicaid expansion for recent graduates of the School of the Art Institute of Chicago (SAIC). With an executive order already signed by President Trump, the future of those covered by the ACA is murky at best.
Refugee Camp in Nigeria Mistakenly Bombed, Killing 70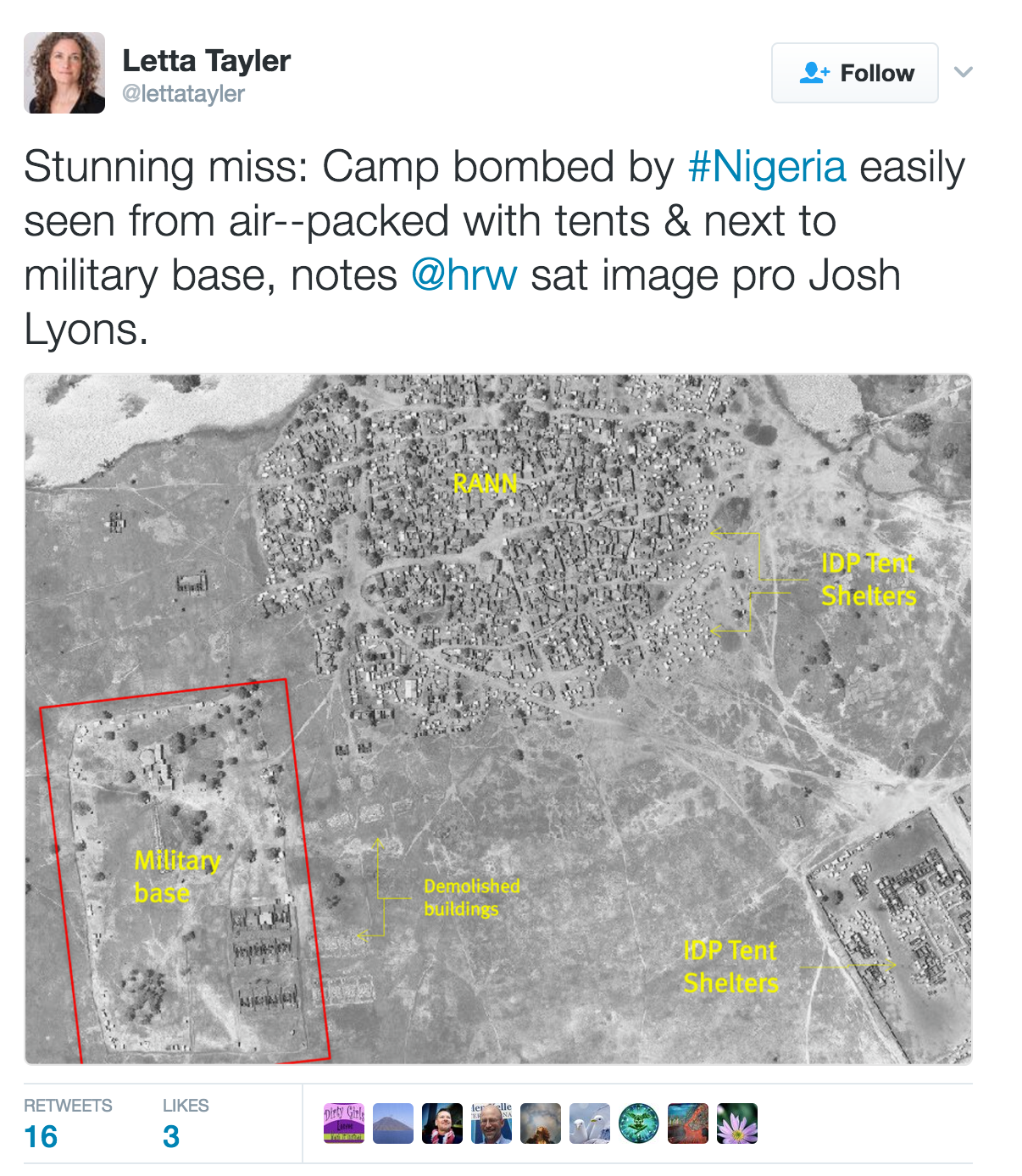 A Nigerian fighter jet bombed a camp for people who had been displaced by terrorist organizations like Boko Haram. There were also at least nine humanitarian workers among the dead. The jet mistook the camp for a Boko Haram military base, although as the Human Rights Watch researcher Letta Tayler pointed out on Twitter, it was a stunning miss.