This month, F Newsmagazine staff writer Paula Calvo interviewed the winners of the Dimensions of an Artist Grant, which was sponsored by the School of the Art Institute of Chicago's Student Government. The three artists talked about their work and production for their upcoming exhibition hosted by the school's Student Union Galleries. Paula's chat with Laura Anne Gordon is reproduced below; Paula's interviews with the two remaining Dimensions of an Artist grant recipients, Sheika Lugtu and Melissa Leandro, will be published later this week.
The opening reception for the Dimensions of an Artist Grant exhibition will be on May 4 from 4-6pm, and the exhibition will remain on view until May 14th.
All photographs courtesy of the artist.
Paula Calvo: What has inspired your current collection?
Laura Anne Gordon: My collection deals with personal curation, what goes on behind closed doors, and the inevitable relationship that we develop with our possessions. Based on this concept, I have created a narrative for my collection: a woman who is recently divorced now feels a newfound sense of liberation and independence. However, her children have also recently left home, and she is regressing into the habits of being a stay-at-home mom. As a result of these conflicting emotions, she walks around her house in her bra and underwear, cleaning but not really giving a shit if anything gets clean. The objects within and the structure of her home provide her with comfort and support. She wraps herself in her curtains and rugs; she takes her children's toys and repurposes them for her own use. This story is what I am trying to highlight in my collection.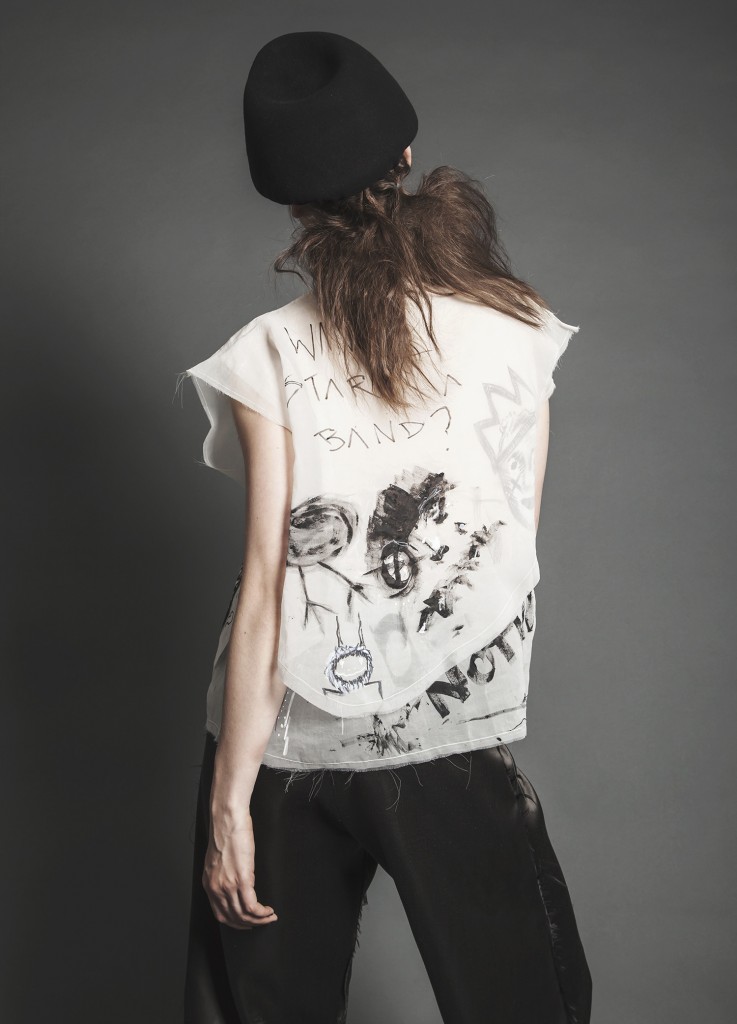 PC: Does your narrative about a divorced, stay-at-home mom affect your selection of fabrics for the collection?
LAG: The story definitely has some influence on my choice of materials for the collection, but my grandmother's house has served as the main "mood board" for the collection. Her house is full of objects that blur the line between object and artifact. I think that there is an inevitable relationship we develop with our possessions, especially over the course of a lifetime. Everything feels like it belongs even though the collection of objects seems random and varied. All sense of origin is lost when combined together, so there is a sense of "ambiguously foreign" and "beautiful until you look closely" throughout.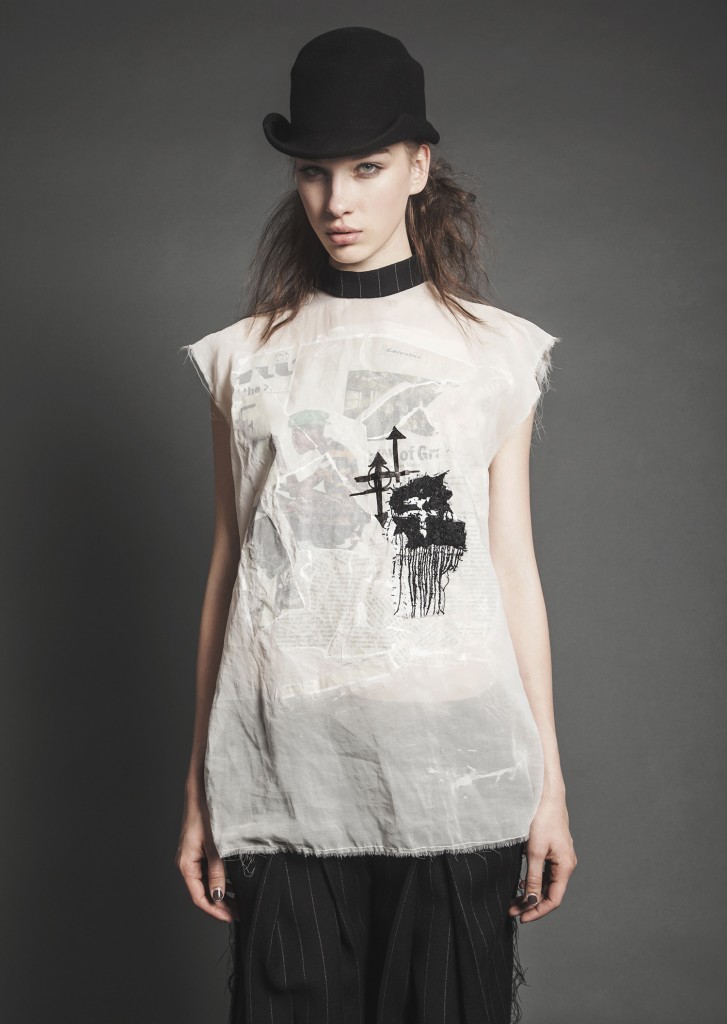 PC: Is there a particular object from your grandmother's house that you would appropriate and include in your collection?
LAG: I am trying to figure out where to insert her Sci-fi and Star Wars memorabilia! She has this amazing C-3PO Hot Wheels container, set up in front of a bookcase and filled with Isaac Asimov books.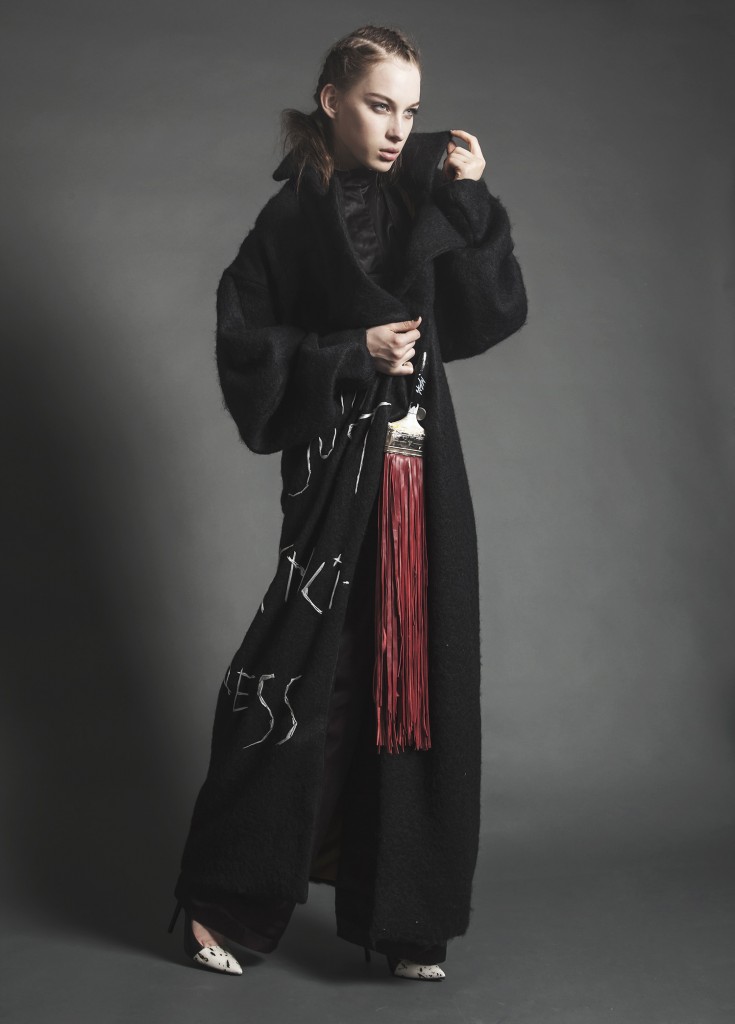 PC: Are there any other particular media or themes you'd like to explore in the near future?
LAG: One of the pieces in my collection includes a digital jacquard woven Persian rug that resulted from collaboration with a fibers student. Learning about weaving has been very inspiring, and I would definitely like to pursue creating more textiles in the future.
PC: What do you like the most – or least – about living in Chicago?
LAG: Chicago is my home! I love everything, but I think I'm ready for something new.