Eating healthy, buying organic, saving money. These may be goals you set yourself at the beginning of the semester, but because of late classes and coursework overload, you end up gulping fast food on the train home more often that you would want to. Even for those of us who find the strength and time to shop at the grocery store, the eternal "what on earth am I going to cook with this?" conflict usually ends up in a macaroni and cheese situation.
Luckily, a number of organic grocery stores must have realised that the share of students among their customers was significantly low, and are recently making a play for the market. It is now possible for us to achieve these "back-to-school" goals. Here is a selection of three online organic food stores operating in the Chicago area.
Created in 1997, Door to Door Organics offers to deliver a box of organic fruits and vegetables to your door on your day of choice. Their "Bitty Mixed" box costs $26.99 and can be customized to your taste : local products only (all provided by local farms), mixed ( a little bit of everything, not all local), fruits, or veggie. Door to Door Organics also offers a selection of "ethical meats" and "delicious cheese", and keep their Good Food blog updated regularly. Finally, for those of us who tend to lack inspiration can simply shop by recipe. After selecting your recipe of choice, you can buy all the products you need to make it happen with a simple click.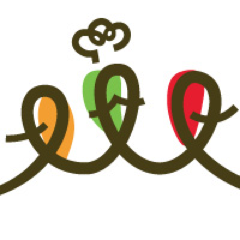 Artizone brings together about 40 different "artisans" selling fresh produces, meat, cheese, but also wine, coffee, sweets, and even personal care products. They also offer a fresh box system through Green Grocer Chicago, and have an extensive selection of recipe pages which allow you to shop the necessary products through their "add ingredients to cart" button.
Irv Cernauskas and Shelly Jerman are two MIT graduates with a passion for good, healthy food and a concern to support their farmer friends. They provide everything from prepared meals to vegetable boxes which come in several versions: "Cleanse" for a selection of detox products, "Juicing", and "Lunch Box". Irv and Shelly's Fresh Pick have a list of all the participating local farms , which you can view on their website, and a "School Fundraisers" program through which $3 are donated to a family's school every time they buy a fruit or vegetable box. Prices range between $18 and $33 for a single/small size box.