To celebrate the May 8 presentation The Walk, SAIC's annual fashion department runway show, F News is happy to share new street style and fashion posts each day this week from writer and photographer Natalie Miller. Today's post brings us to Hollywood On State at the Gene Siskel Center, a red carpet fundraising event that was held in celebration of the Oscars.
Ruby Shoes, Scarlet Clothes, Red Carpet, Oh my: Hollywoodland comes to Chicagoland
Glitz, glamour, and grandeur — no doubt, what is to be expected from a night of opulence at the Oscars in Hollywood, California.
On February 27, Chicago, IL was equally tricked out as Tinseltown––no shortage of sequins, nor lacking in lustrous reds rolling out on the red carpet––Hollywood out of its home-state? Close, but I wouldn't put it on the ballot — not Hollywood out-of-state, but Hollywood on State. The Gene Siskel Film Center on State Street presented a live broadcast of the Oscars screened straight from The Dolby in Cali to an eager audience made up of many of Chicago's finest (and finest dressed) film patrons.
Staying true to the star-studded tradition with homage to the red carpet rituals, the themes of the night had everyone at the event with "sequins in their eyes" and seeing red, from gowns, dresses, Louboutin and ties; all were decked and dressed to nines whilst sipping wines and betting their ballots on best picture —mostly buzzed between Boyhood, Budapest, and Birdman (with those who kept their eyes on the birdy ultimately championing the night).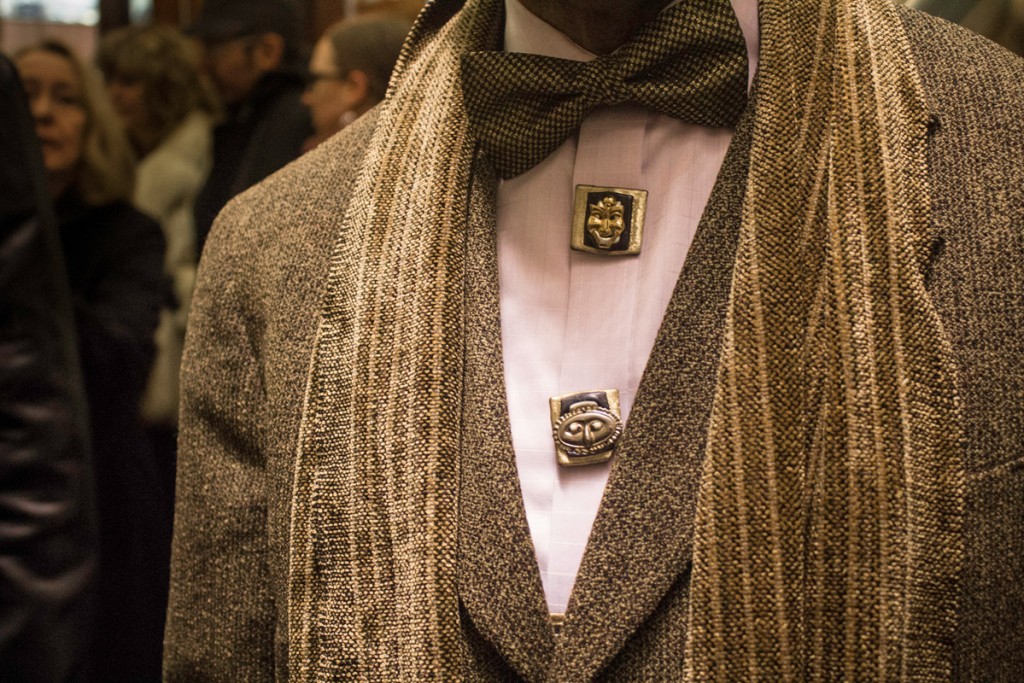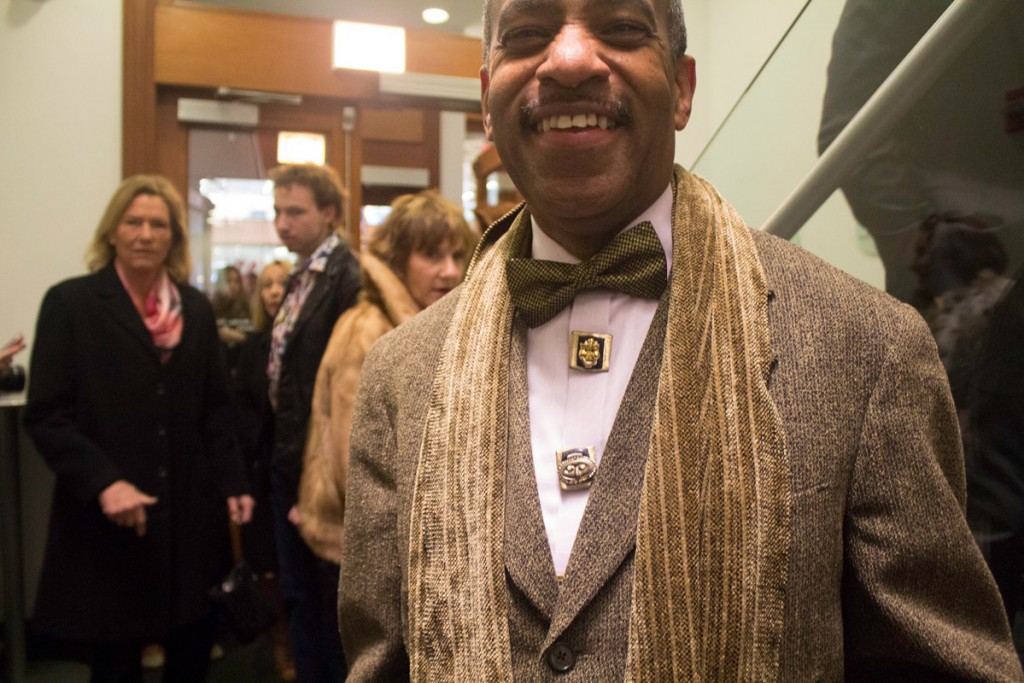 Les Everett looking les luxurious in particularly snappy suit with bold buttons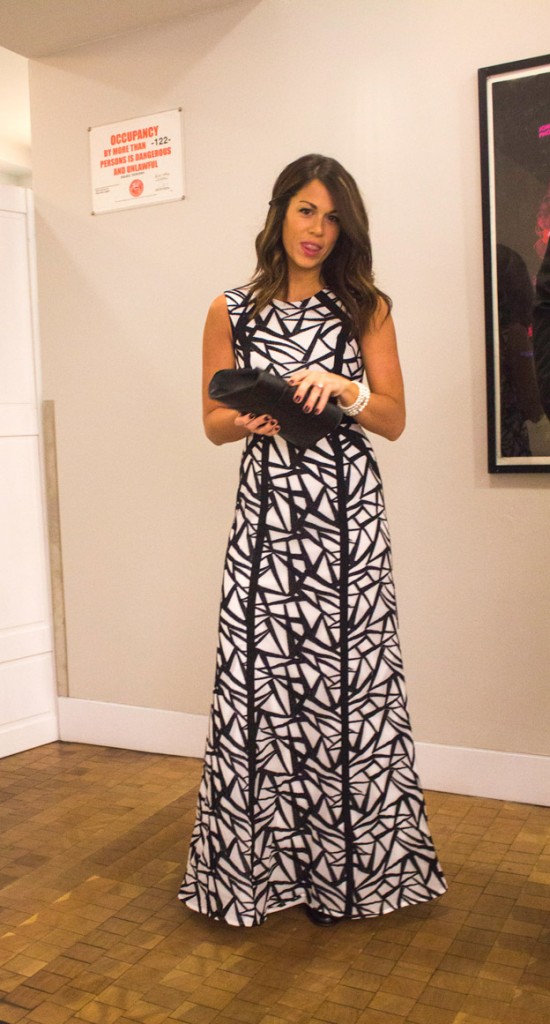 Crystal Farbo, wearing BCBG, put her bets on Julianne Moore for best actress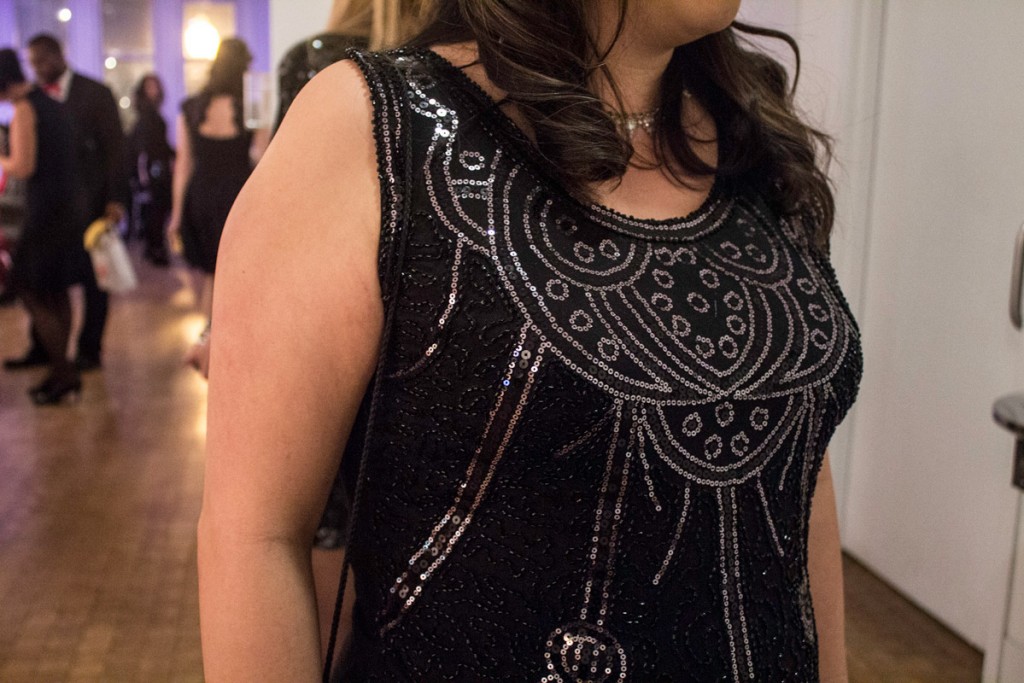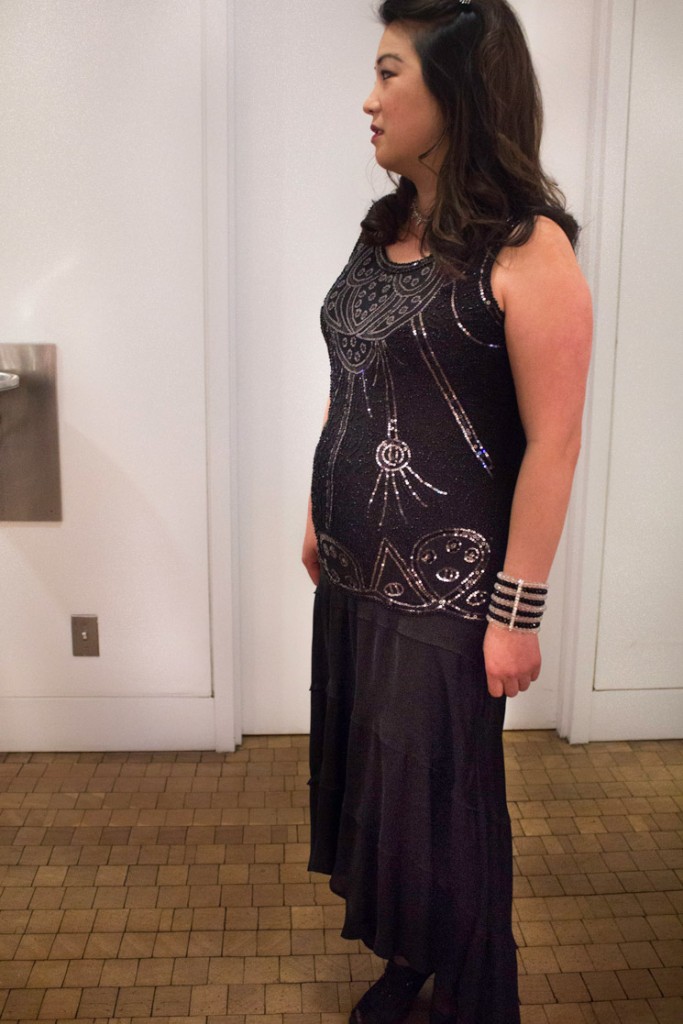 Mina lee, deco-d out in vintage, put her bets on Wes Anderson's The Grand Budapest Hotel for best picture.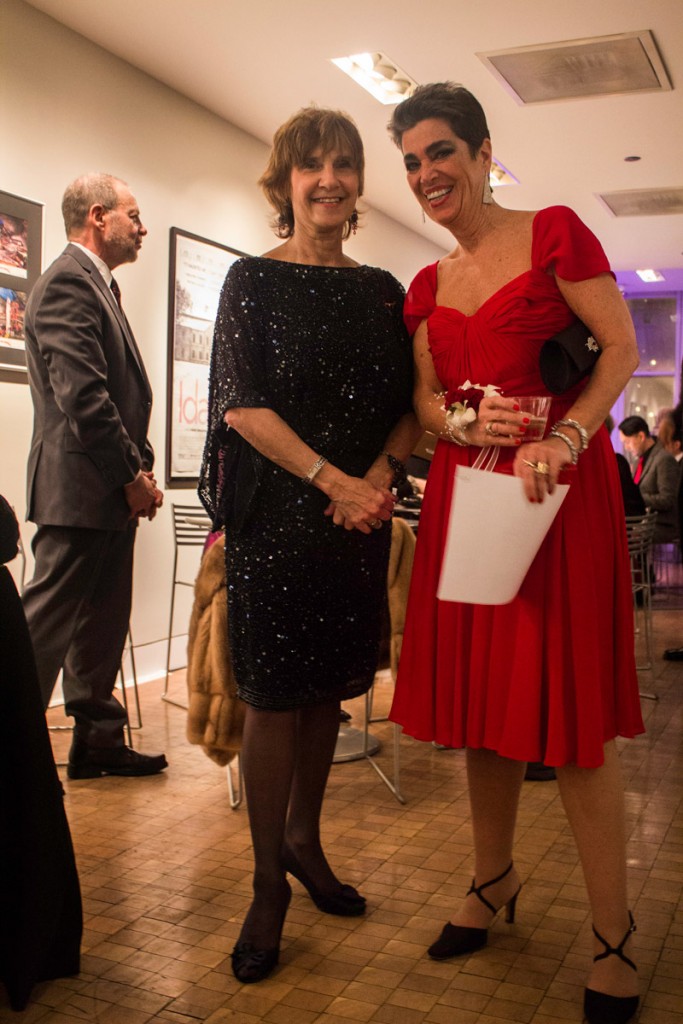 Women In Black and Red
Decked in black, Karen Epton, wearing and ever-fab TJ Maxx marvel, was betting on Birdman, accompanied by Michelle cucchiaro, who co-hosted the event, voting on Boyhood or Birdman, looking ravishing in a red Vera Wang.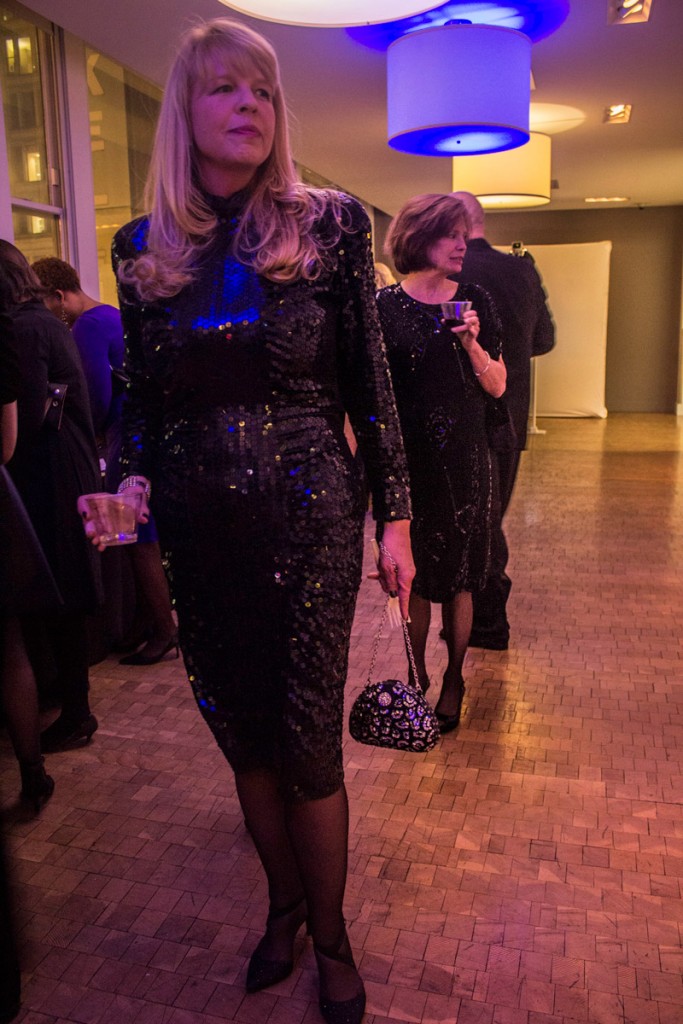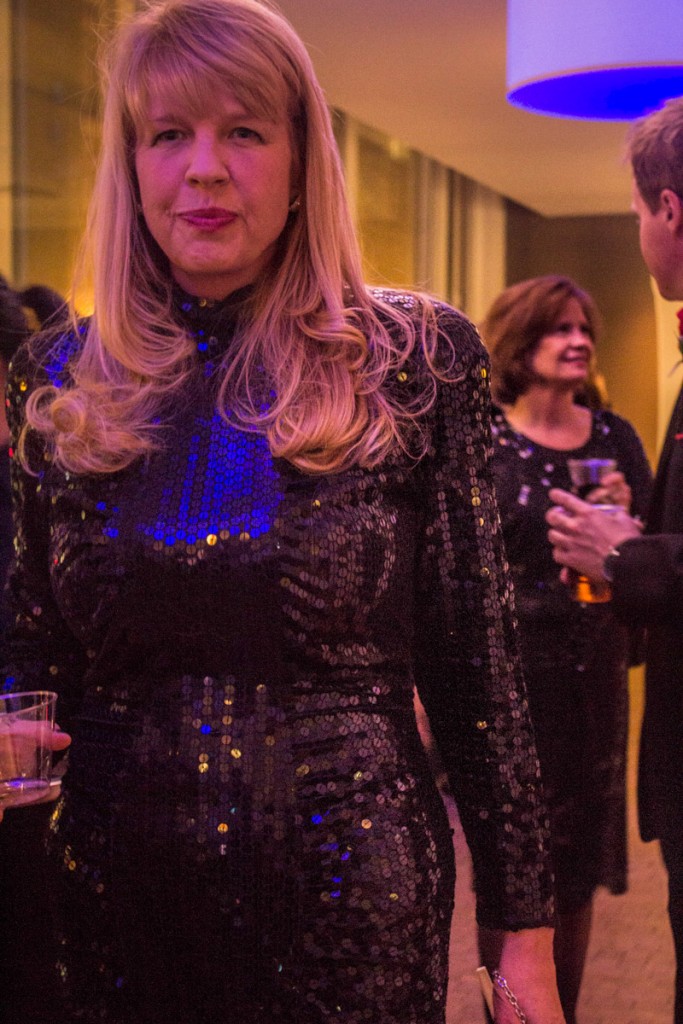 Seqins-tial
Ronda Planck, dressed Vintage Louis Vuitton with a vintage bracelet, struck her hopes on Boyhood for best picture.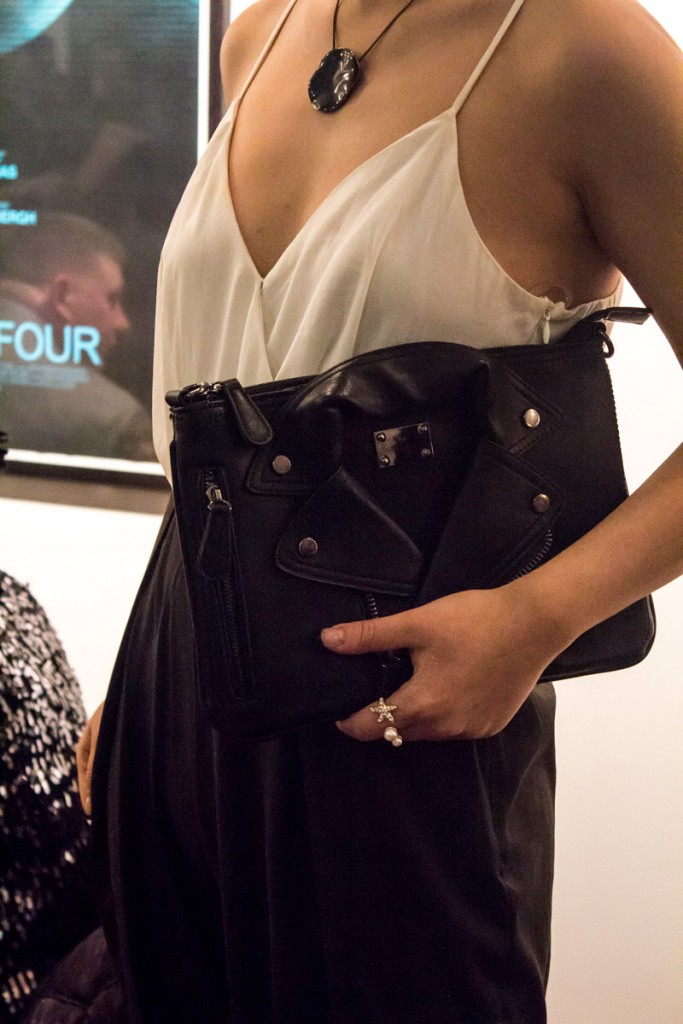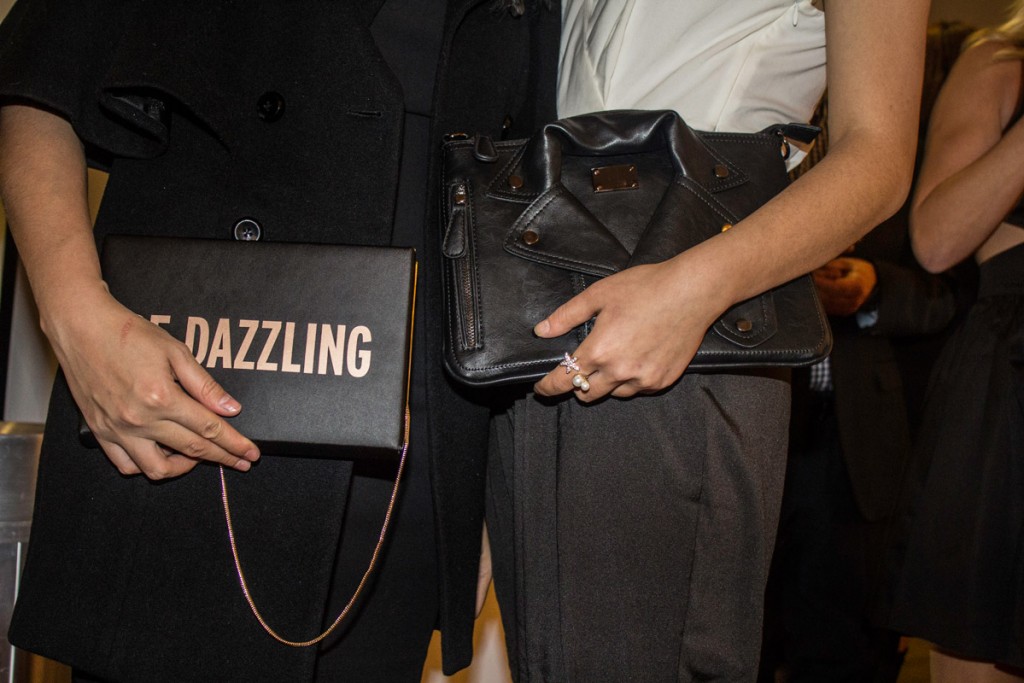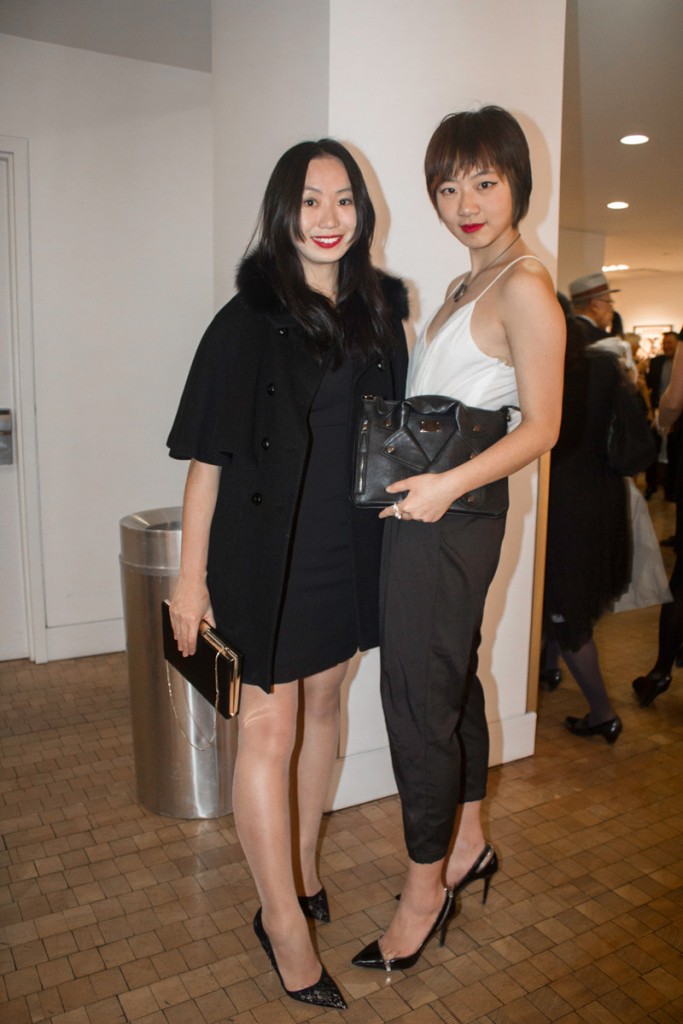 White Tie and Tails
Yuyao Wang, in a vintage ensemble (even the bag), thought Grand Budapest would bag the award.
Weichen Hu, a friend of Ms. Wang (wearing all black), also agreed with Grand Budapest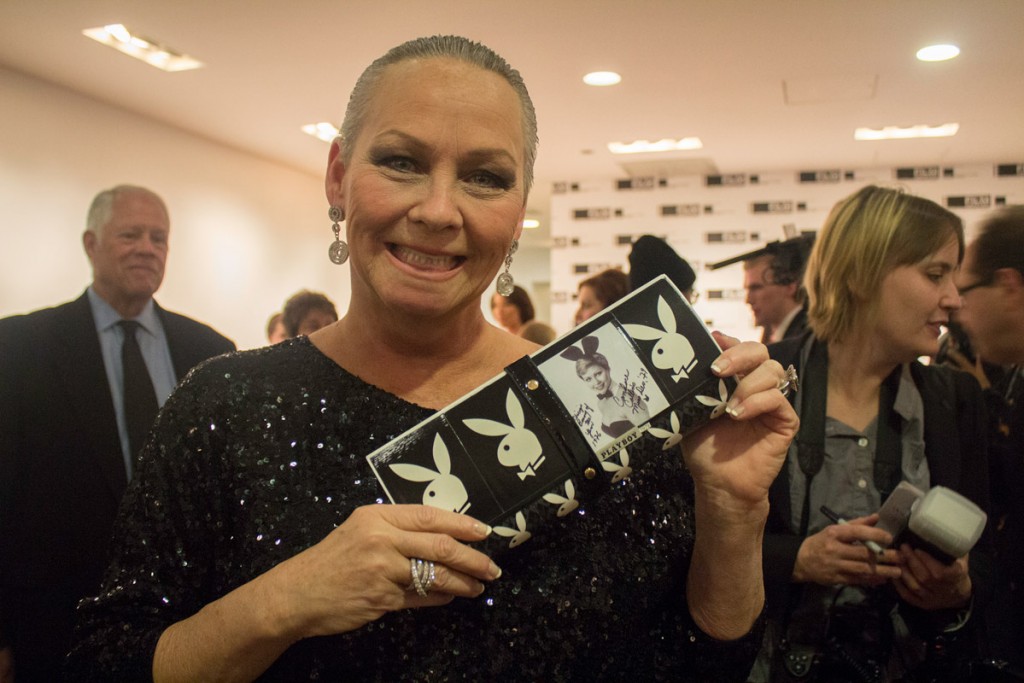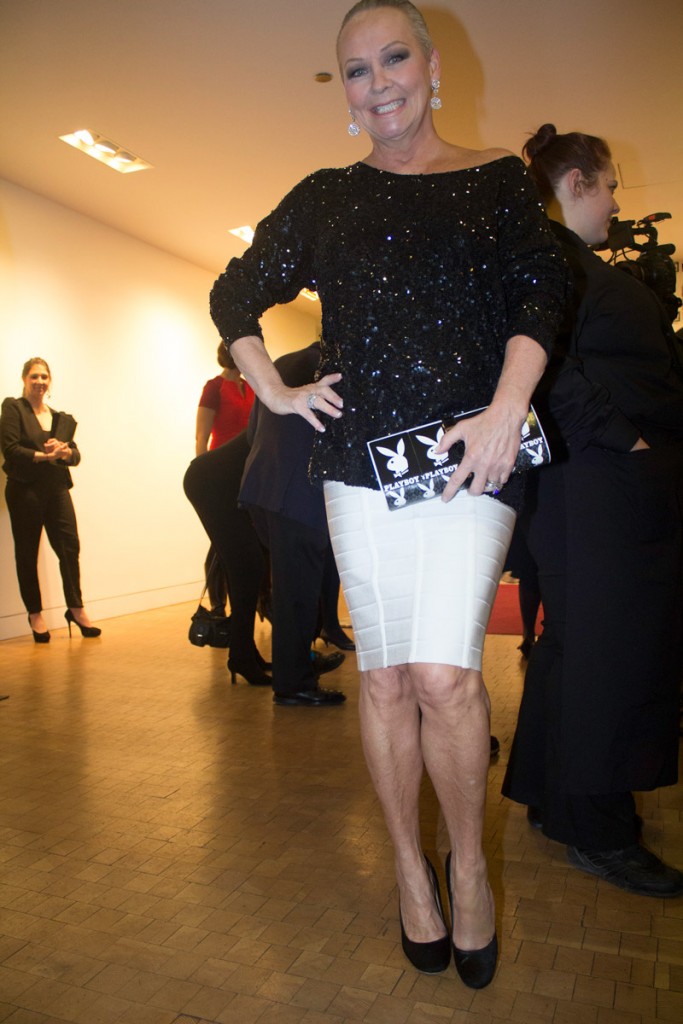 Play (It Again), Boy
Candace Collins Jordan, Chicago Tribune columnist, wore Herve Leger and Donna Karan with Bulgari earrings, her theory being The Theory of Everything winning the Oscar for best picture.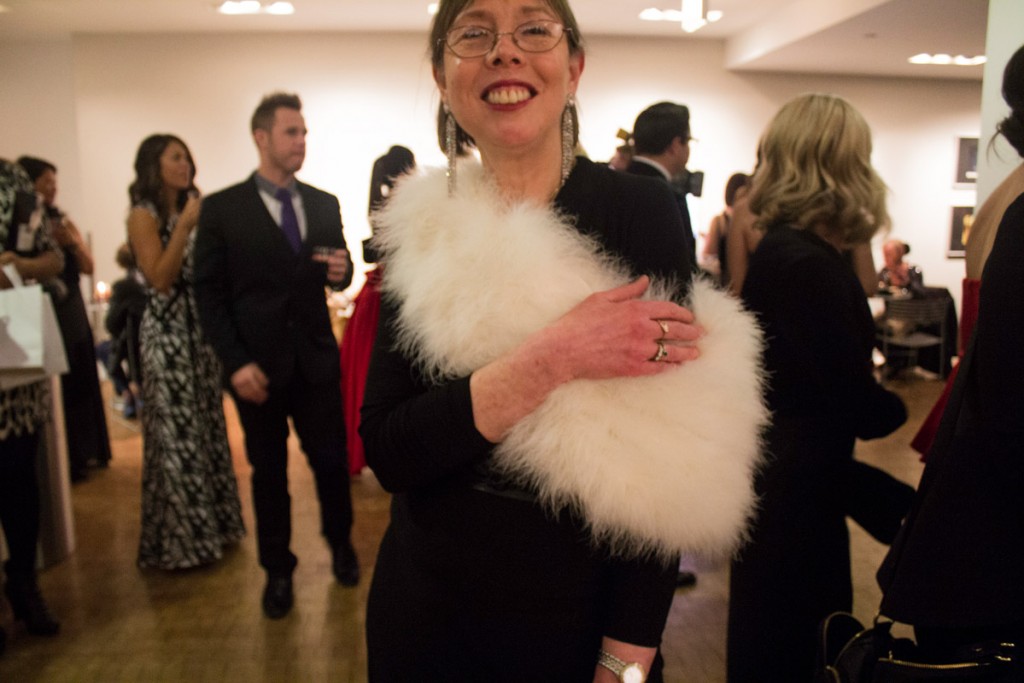 Stole the Show
Barbara Scharres in a fur stole, the Director of programming at Gene Siskel, was all-out vintage with a touch of Norma Kamali, a New York designer. Though we may not know whether the stole was imitation, her bet was on The Imitation Game.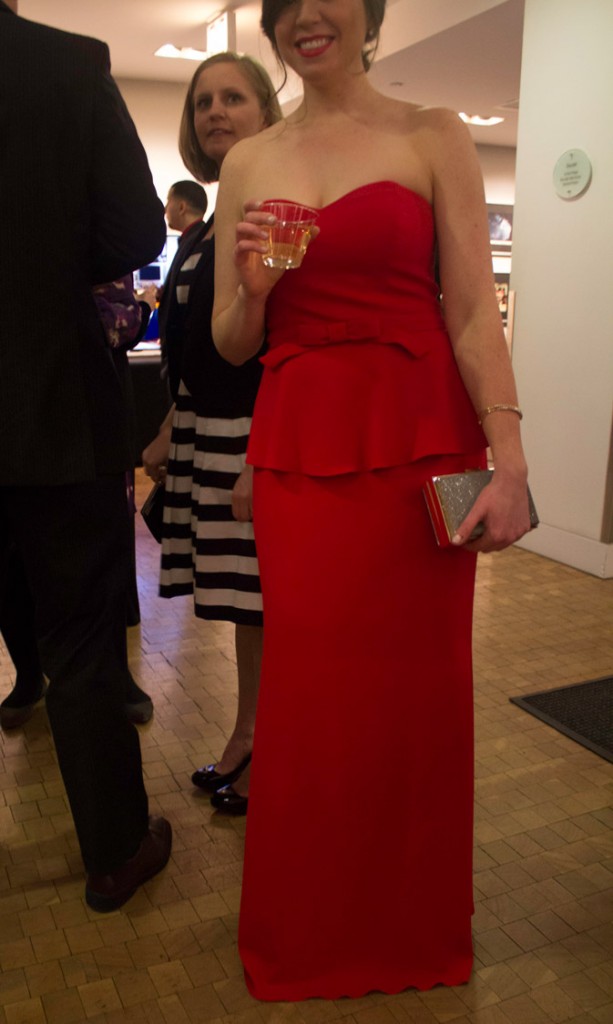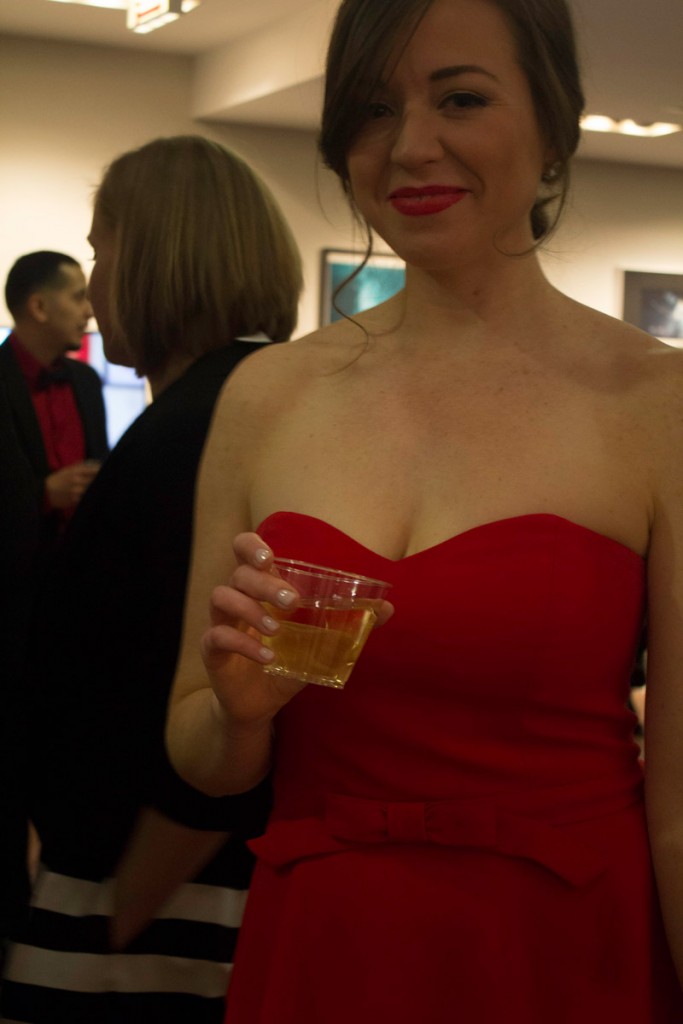 Jane Powers, wearing Badgley Mischka, put her bets on Boyhood.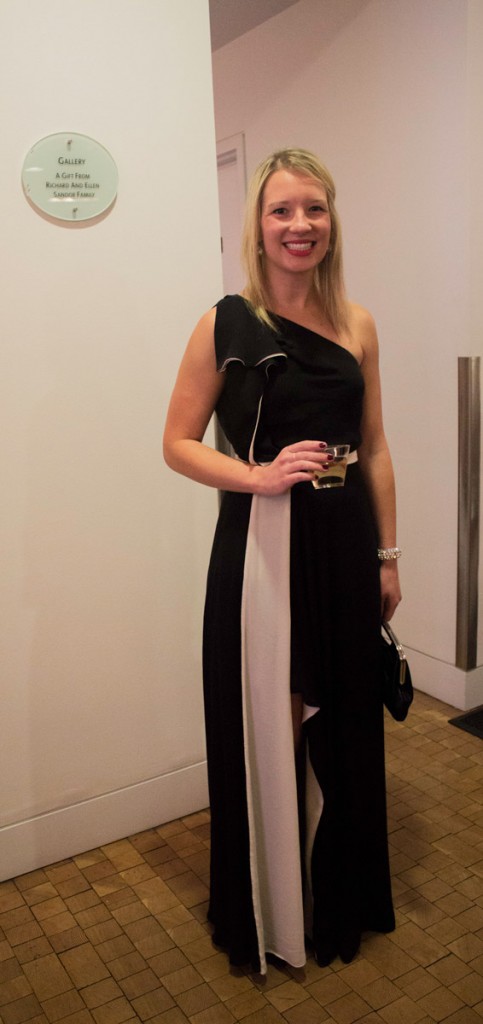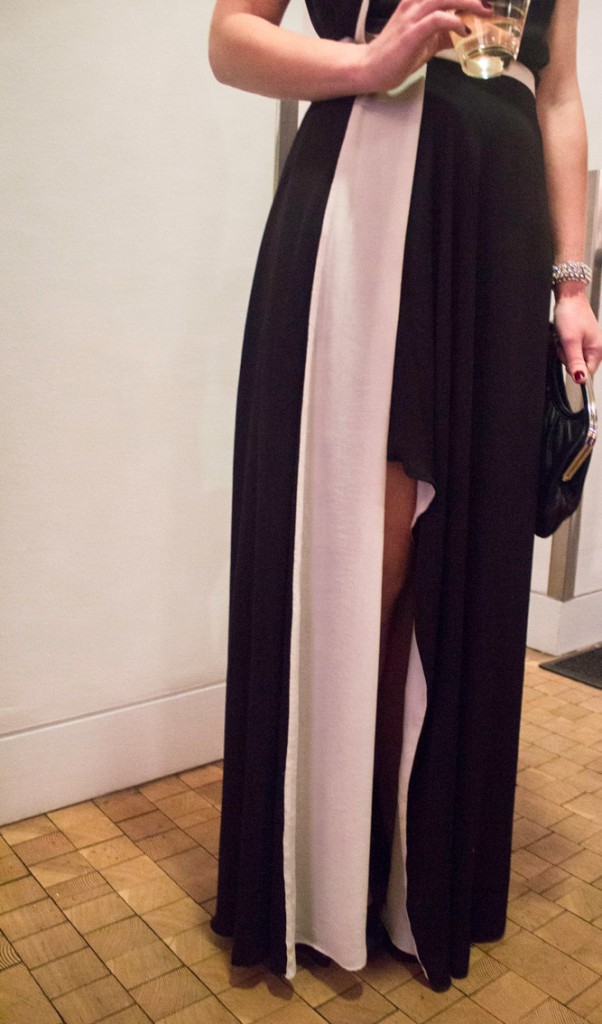 Natalie Metwijiszyn decked in a black and white Halston Heritage ensemble opted for Boyhood for best picture.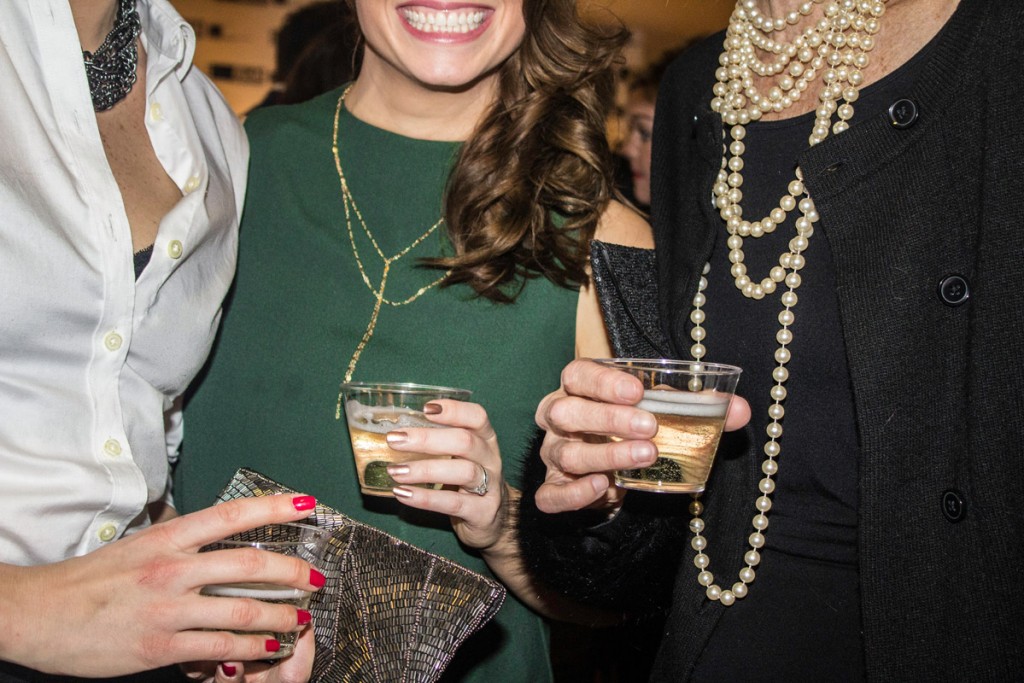 Triple threat:
– Anna Hockett, Louboutin shoes, bout-on-ing on Birdman;
– Linnea Chambery, wearing Topshop, with custom "I do" wedding shoes from Etsy, going with Whiplash.
– In a very CoCo-esque outfit, Ann Peterson says Selma.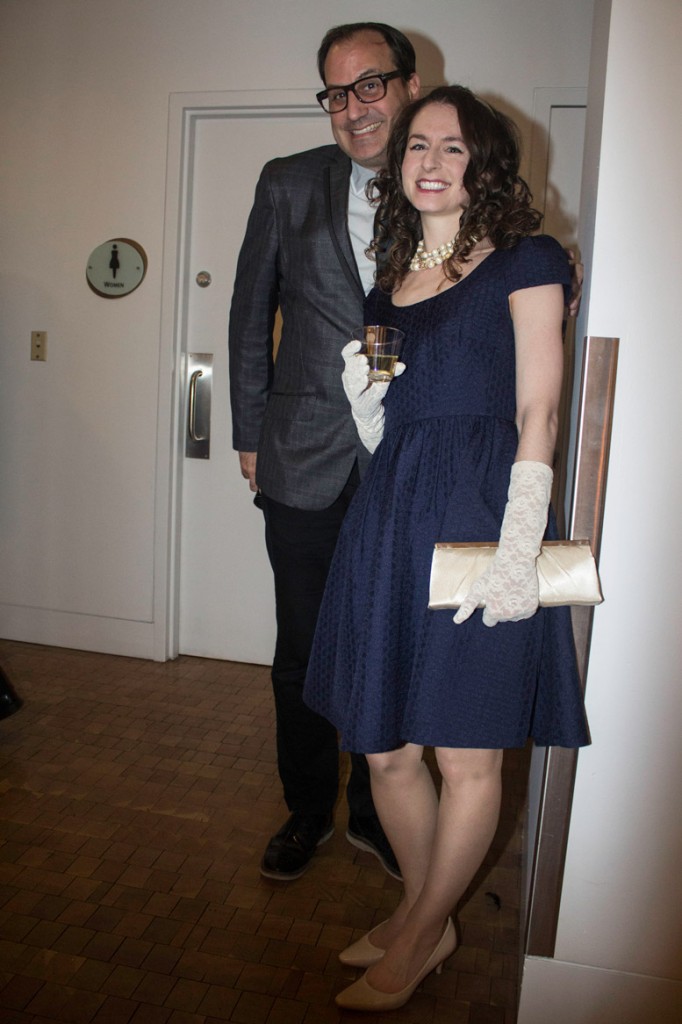 Audrey Approved
In full vintage ensemble, right down to gloves (which she claimed took some getting used to, having never before worn them) Elizabeth Neukirch, voting for Birdman.
Jerry Lewis
Accompanying Ms. Neukirch, Jerry Nunn was dressed very dapper indeed in a semi-iridescent Macy's suit, with bets on Whiplash or Boyhood,