I'm not really sure how many people watch Strip Search — the YouTube numbers aren't super high, considering, and my husband and I have a skewed view of what is popular based on our own obsessions.  But the webcomic creator reality competition conceptualized and Kickstarted by the Penny Arcade team is surprisingly heartwarming and highly addictive. The challenges are always fun, and the competitors' mutual supportiveness is a refreshing detour from reality TV's usual pandering drama — "Everyone is here to make friends" is the header of the show's About blurb.
Anywho, I wanted to dedicate this post to the competitor I'm now rooting for, Abby Howard of Montreal. Any of the talented artists are deserving of the prize, but Abby is a goofball and is awesome. And more importantly, despite being only 20, her comics sort of remind me of a raunchier Kate Beaton.
Here's the strip she made in her first elimination challenge, responding to the themes (competitors draw two words out of a trash bin) "Naughty" and "Mystery".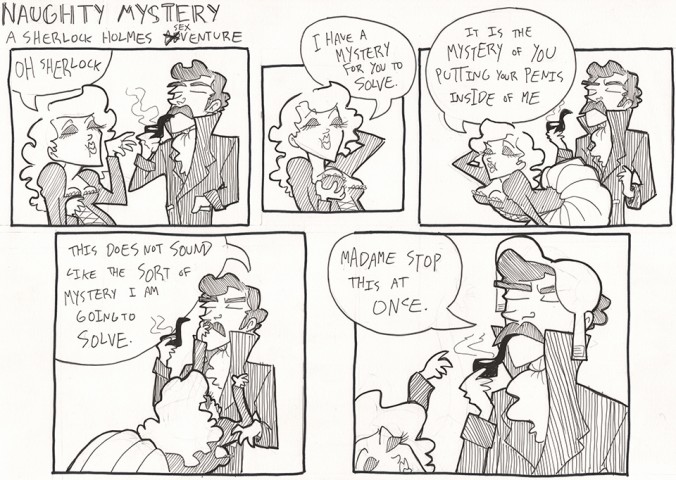 Her second elimination challenge strip made extraordinarily innovative use of the ideas "Cats" and "Cars."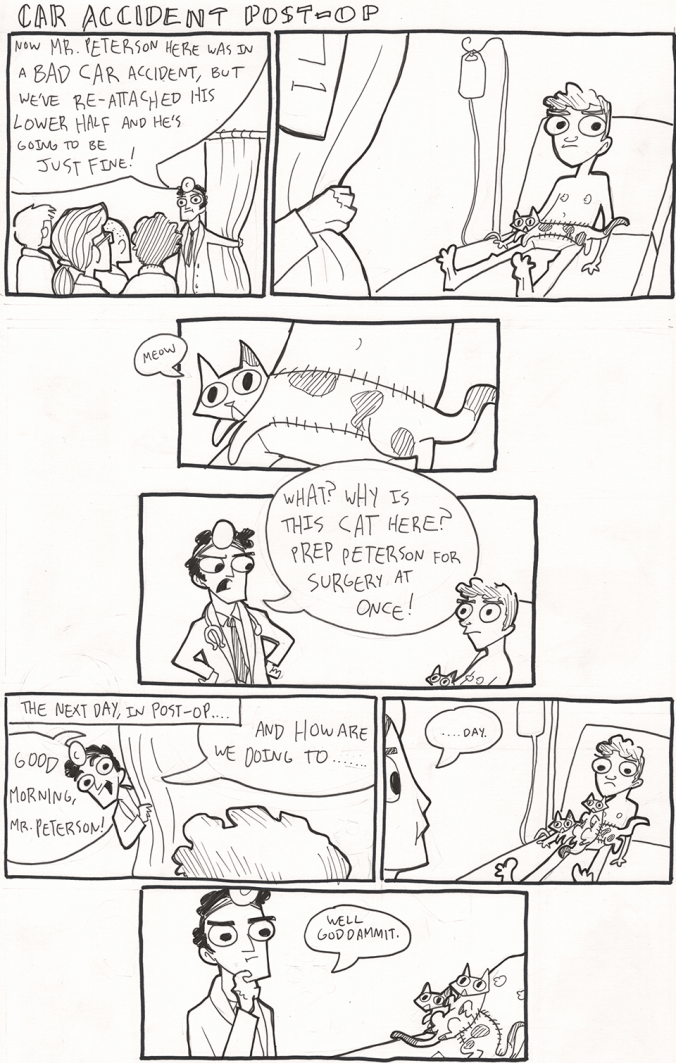 AAAAAAAAAAAA!!!
So all hail Abby "Why don't you go suck a dick?" Howard!! I hope all of your dreams come true!