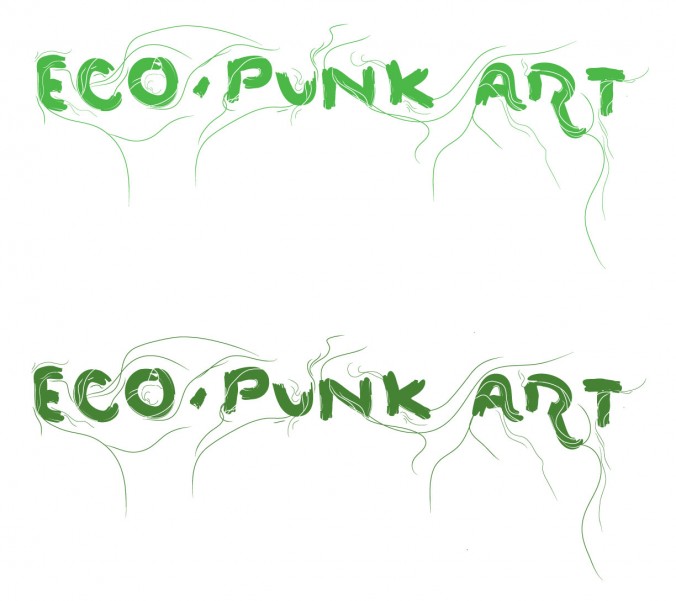 Gurgling vats of algae, books written by trees and fungus that brings radioactive dirt back to life. No longer the stuff of science fairs, one can now encounter installations involving art of this sort in galleries and museums. They are the product of a method of inquiry that combines the experimentation and measurable outcomes of science with the creative problem-asking (and problem-solving) strategies artists use to interrogate social and political structures. These artists operate outside traditional expectations of the science lab or the white box. Nomadic in nature and led only by overpowering curiosity, they hunt for inconsistency across political, social and scientific spheres, presenting questions and responses across a dizzying blend of mediums, including sculpture, photography, performance and installation. Armed with an ethos of DIY independence, their inquiries combine multi-valent collaborations and self-guided scientific explorations. From the staid laboratory to the exhibition space, they threaten to disrupt and undermine any system they encounter. They are ecopunk.  
Art as ecological inquiry can exert a powerful influence on the viewer. Christina Cosio, a curator who has worked with artists featured here, says art can instruct without preaching. "(Art) simultaneously has hope and despair embedded in it," she told F Newsmagazine. "It can arrest the attention of people without proselytizing." Birthed from a lineage that includes Robert Smithson-era earthworks and utopian environmental art from the '80s, ecopunk is a reaction against the limiting category of "ecoart," which bears traces of outdated ideals of environmental protection and stewardship. Ecopunk work falls under the increasingly encompassing umbrella of social practice. Yet there is something uniquely defiant about this breed of work. The artists are independent from, and often work in opposition to traditional scientific practices. By focusing the lens of viewership on a localized concern they don't intend to extrapolate a universal message about nature. Instead they utilize singular observations and raise questions, rather than seek answers, exposing and subverting false distinctions between "natural" and urban ecologies.
This article proposes "ecopunk art" as a possible term to categorize this environmentally-aware and fiercely subversive method of artistic expression. Included are two SAIC professors who may not fall in the category of ecopunk, but whose work suggests a model the artists can follow or react against. Their influence also extends to administrative efforts that have cultivated a habitat at SAIC where ecopunk art can flourish. Finally, there is a small sampling from the community of artists who have adapted to the diverse set of opportunities and difficulties presented by SAIC and Chicago as urban workshops. Aspects of their practices embody (and sometimes contradict) the suggested principles of ecopunk. They are pioneers who are blending and binding expectations of what is art, what is science and how they can collaborate to mutual benefit.
without from within
As a child in Maryland, Tiffany Holmes watched her beloved Chesapeake Bay disintegrate before her eyes. Suffering under an onslaught of industrial and thermal waste, the aquatic vegetation of the bay plummeted, taking with it the crab and fish populations. This experience cemented a sense of environmental awareness and responsibility that she has maintained in her career as an artist, educator and administrator at SAIC.
As an artist, Holmes describes her work as having "a foot in the art world and a foot in the design world" and self-applies the term "eco-media." Holmes' projects, which include a menagerie of solar powered toys and recontextualized visualizations of difficult data sets, like the level of water in Lake Michigan, border on scientific practice. Yet she is careful to categorize herself as an artist. Her stated purpose (and the subject of her recently completed PhD) is to explore the ways art and design can directly affect human behavior. In this mission she sees the placement of her work in museums and galleries as a way to reach audiences who may not expect to see an environmental message conveyed to them. "I feel like the work has more to do with amplifying the concern and using scientific tropes and terminologies to address environmental concerns in an artistic way," she told F Newsmagazine.
As interim Dean of Undergraduate Studies at SAIC, Holmes works to expand the role of environmental awareness within the school. She has observed rising interest among students seeking ways to take their practices outside the studio and engage with the world. In response, she is working to create curricula that meets their needs. A product of this effort, "Data as Art," is a new course that will be offered for this first time this summer. It is a collaboration between SAIC and scientists from Northwestern University. Its goal is to help both scientists and artists develop new ways to make complicated data more understandable and appealing. It will be taught by a combination of eight faculty representatives from both schools.
Another project of Holmes' is a BFA concentration that will allow students to construct a degree path that emphasises work on environmental and ecological issues. Participating students would take classes across disciplines — in departments like Liberal Arts, Sculpture and Art and Technology — to create an "it takes a village" style program throughout the school. The proposed curricular pathway, tentatively called the BFA in Art and Ecology, is under discussion and still being developed.
the wicked problem
Considering the cyclonic force of her personality, it seems inevitable that SAIC Professor Frances Whitehead would one day expand the range of her art practice to encompass the entire world.  From the micro worlds of cellular biology and chemistry, to the expansive structures of architecture and urban planning, she engages every level of the human experience with the creativity and aesthetic sensibilities of an art practice.
One key to expanding her practice has been an increasing will to engage collaborators from non-artistic professional disciplines. Early in her career, she would, in her own words: "hang out in (her) studio being a junior naturalist." But today she reaches out to scientists to further the work of both parties. "In a good collaboration your voice is magnified because you are able to do something you could never do by yourself," she told F Newsmagazine.
The benefits of collaboration can be founded in her work with soil scientist Dr. Paul Schwab. Whitehead posed questions concerning how Chicago could reclaim the polluted soil of vacant lots left by abandoned gas stations. She reached out to Dr. Schwab, one of the world's leading experts in petroleum phytoremediation (using plants to restore ecological balance) and found a willing and enthusiastic collaborator. Through their work together they developed a method that elevated the science of phytoremediation. For Schwab, working with Whitehead allowed him an opportunity to effect greater change with his studies — companies invested in reclaiming polluted land ignore phytoremediation due to the lack of profitability. By combining scientific processes and art practice, both contributors were able to extend the power and influence of their work.
For Whitehead, the idea of progressive environmental consciousness is more than an art practice; it is a way of life. She has turned her home, The GreenHouse Chicago, into a living space, a laboratory and example of urban green design. She also founded the Embedded Artist Project, which places working artists into management-level City of Chicago city government positions and panels to engender innovation in regard to urban ecology.
Whitehead's most recent project takes the idea of "site-specific" art to its logical terminus. She has been commissioned as the lead artist for the Bloomingdale Trail, which will convert a nearly three-mile long abandoned railway into a multi-use park and bikeway. She is working with urban planners, scientists, landscape architects and artists to create a space that cultivates healing and remediation while also serving as a cultural nexus.