Look out, cause the '90s are coming back, not just in fashion but in hip-hop too. With groups like OFWGKTA (Odd Future Wolf Gang Kill Them All) drawing comparisons to The Wu-Tang Clan and Kendrick Lamar's hit album "Good Kid, m.A.A.d. City" taking inspiration from '90s Southern Dungeon Family beats (and of course paying homage to the West Coast rappers of Compton). You've also got rappers like Action Bronson, Joey Bada$$ and the Pro-Era crew bringing back the '90s New York "boom-bap" style. What better way to frame the present than by looking at the past? We all know Biggie, we all know Nas, we all bump Wu-Tang, and even your mother listens to A Tribe Called Quest, so let's take a look at some of the lesser known rap stars of the '90s tri-state.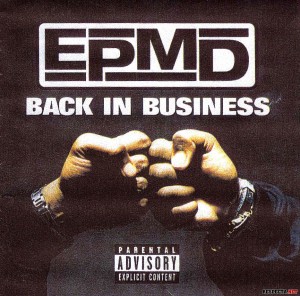 EPMD
"Da Joint"
Back in Business
(1997)
Long Island's EPMD is a classic duo of Erick Sermon and Parrish J Smith. With a long running career and seven albums, EPMD has undeniable staying power. EPMD has put the word "Business" in every album title, and their name stands for "Erick and Parrish Making Dollars." EMPD's "Da Joint" was their big hit off "Back In Business," and Erick and Parrish killed it on the Sermon and Rockwilder produced track. Their hip-hop collective Hit Squad helped artists like Redman, Das EFX, K-Solo, Hurricane-G and Knucklehedz as they came up, ensuring EPMD's lasting effect on New York's hip-hop scene.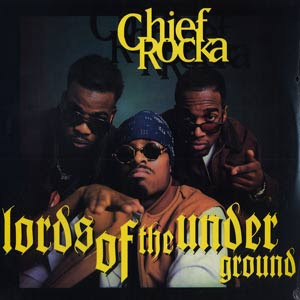 Lords of the Underground
"Chief Rocka"
Here Come the Lords
(1993)
MCs Mr. Funke, Dolt All Dupré of Newark New Jersey met DJ Lord Jazz at Shaw University and they put out their first album "Here Come the Lords" in 1993. "Chief Rocka" was the album's third single and the closing lines: "I live for the funk, I'll die for the funk," are famously sampled in Biggie Smalls's "Machine Gun Funk" from his debut "Ready to Die" (1994). Lords tend to avoid the clichés of gangster rap, and are oft criticisizd for being "soft."Their lyrics don't always tell a narrative, but they're masters of percussive lyrics, even if it makes for some nonsensical rhymes.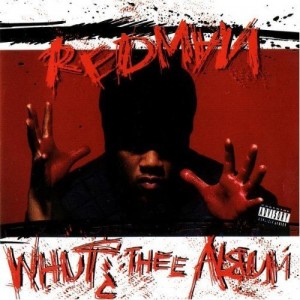 Redman
"Tonight's Da Night"
Whut? Thee Album
(1992)
The less-discussed half of Methodman and Redman, Redman is often called the 11th member of the Wu-Tang Clan. Hailing from across the Hudson in Newark, New Jersey, "Whut? Thee Album" was Redman's solo debut. A Tribe Called Quest's Q-Tip and EPMD's Erick Sermon were instrumental in getting Redman his record deal. "Tonight's Da Night" has been quoted and referenced by rappers like Common, Dilated Peoples, Lords of the Underground, and Party Arty on Big L's track Da Graveyard. The beat is absolutely insane and primarily samples a sped-up string and trumpet section from Isaac Hayes' recording of "A Few More Kisses to Go," with a classic boom-bap bass and snare drum beat.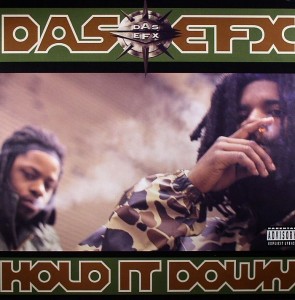 Das EFX
"Ready to Rock Rough Rhymes"
Hold It Down
(1995)
Das EFX came from Brooklyn and were prominent members of EPMD's Hit Squad. "Ready to Rock Rough Rhymes" is toward the end of their album, and PMD (of EPMD) and C-Dogg kill it on the first two verses only to be outshined by Dray and Skoob (of Das EFX) on the closing verse. "Ready to Rock Rough Rhymes" samples Redman from an EPMD track. Das EFX is famous for their stream of consciousness style and adding suffixes to words like "-iggity," ("No Diggity") a stylistic choice frequently parodied in pop culture by the likes of Dave Chappelle.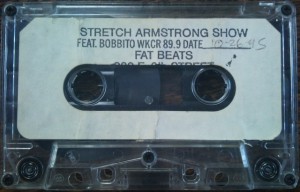 Big L and Jay-Z
"7 Minute Freestyle"
live on the Stretch and Bobbito Radio Show
(1995)
Not an officially released track (though easily found on the internet), the "7 Minute Freestyle" features Big L (from Harlem) the year his first album dropped and a young Jay-Z (Brooklyn) before anyone knew his name (read: before he sold out). Big L is on the short list for greatest lyricist of all time, but was killed in 1999 before his second album could drop. On this recording from Stretch and Bob's radio show, we hear Big L and Jay-Z free styling over Miilkbone's "Keep it Real." Although many will argue who beat who in this "rap battle," the real winners are the listeners, who get to hear two masters of the art doing what few else can, improvising better verses than most can premeditatively write.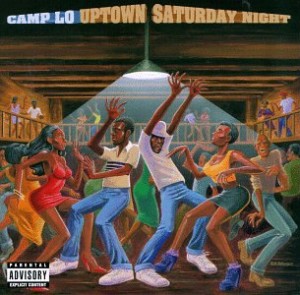 Camp Lo
"Luchini AKA This is It"
Uptown Saturday Night
(1997)
Camp Lo were a duo from The Bronx consisting of Geechi Suede and Sonny Cheeba who were heavily inspired by '70s blaxploitation films and culture rather than the more timely '90s mafioso gangster style. This inspiration can be seen in the way they dress, the samples they use, and the obscure references they drop in all of their songs. The name "Uptown Saturday Night" is a reference to a '70s black comedy film, and the album cover itself references the album cover for Marvin Gaye's "I Want You"; the painting "Sugar Shack" by Ernie Barnes.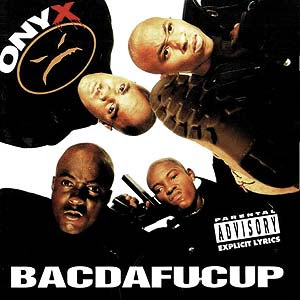 Onyx
"Throw Ya Guns"
Bacdafucup
(1993)
Coming out of Queens, New York with shaved heads and Army fatigues, Onyx's first song to hit the radio was "Throw Ya Guns." Sticky Fingaz, Fredro Starr, Sonsee, and Big DS lay down verses on this track filled with shouted "Buck bucks!" The "Bald Heads" rocked boots and baggy black hoodies while yelling into mics and cameras, leading the way for acts like 50 Cent, DMX, and others. Onyx's rough-and-ready-to-rumble attitude makes for an exciting library full of songs to get rowdy to.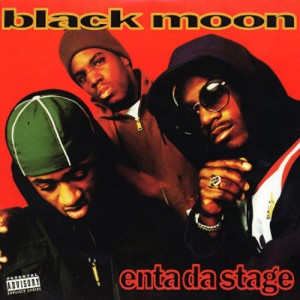 Black Moon
"Buck Em Down"
Enta Da Stage
(1993)
Lyrically, Brooklyn's Black Moon (Brothers who Lyrically Act and Combine Kickin Music Out On Nations) rarely rise above braggadocio and street violence. Their verses are delivered with potent lyricism over dark, simple, bumping beats. Main rapper of the group Buckshot (Shorty) was 18 and 5'6" at the time, and you can hear him trying to prove himself in these songs.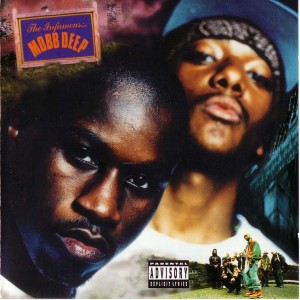 Mobb Deep
"The Start of Your Ending (41st Side)"
The Infamous
(1995)
Mobb Deep emerged in '92 out of Queensbridge housing projects in Queens, New York, the same housing projects that spawned Nas. The "Infamous" was their second album, solidifying their place in the hardcore gangster rap community. Mobb Deep were part of a resurgence for east coast gangster rap and are known for their gritty often violent imagery.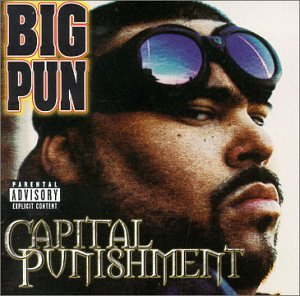 Big Pun feat. Fat Joe
"Twinz (Deep Cover 98)"
Capital Punishment
(1998)
Big Pun came out of the Bronx's underground hip-hop scene. At the time of his death in 2000 at the age of 28, Big Pun weighed nearly 700 pounds. He is known for super technically lyrical verses, with multi-syllabic rhyming schemes, little room for breath pauses and heavy alliteration. He was tight with rapper Fat Joe, and some even suspect that Big Pun wrote most of Fat Joe's lyrics , which took a s teep dive in quality after Big Pun's death. Capital Punishment was the first Latino solo hip-hop album to go platinum.