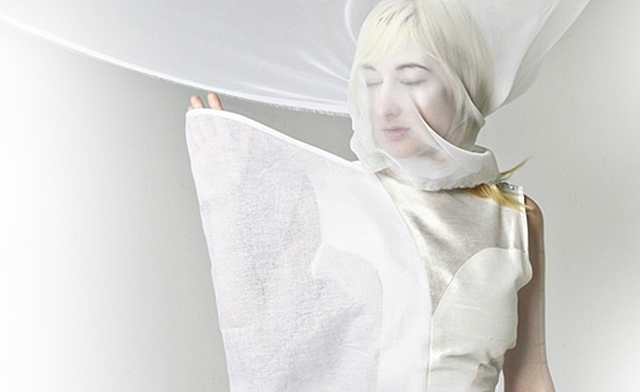 Fans of operatic, soaring vocals and churning, atmospheric waves of sound are officially on alert: Zola Jesus is performing at Lincoln Hall this Wednesday (10/12). Successfully riding a cresting wave of critical and blogosphere adoration, Zola Jesus (aka Nika Roza Danilova) is touring on her new album "Conatus." This new work pulses with life and marks a major step forward in song craft and production. Zola Jesus' star is rising — now is the time to catch her.
The sound can be a bit difficult to articulate. She's a true artist in a way that identifies influences, but her sound is unmistakably her own. Some reference points include early Tori Amos-esque vocal acrobatics and beats and melodies that are a mélange of Fever Ray's throbbing intensity and Massive Attack's arctic chilliness.
Lincoln Hall is an ideal venue for a Zola Jesus show — the acoustics ensure she'll have the rich, full sound she deserves. And such a small venue can't help but provide an intimate atmosphere. Combine that with the kinetic energy of her three-piece backing band and the show promises to be a treat.
Tickets are $13 and available here. Doors at 9pm with opener Xanopticon.