I am, unquestionably, a YSL fanatic. I have his initials tattooed on my left wrist, I have read everything there is to read about his life and career (including his series of cartoons about a naughty little girl with a disastrously precocious spirit, "Vilaine Lulu,") and am prone to blushing like a young paramour whenever his name comes up in conversation. In light of my adoration for the cherished, late designer, you can imagine the joy I experienced upon discovering that a documentary was to be made about him and his partner, Pierre Bergé, and the historic auction of their art collection.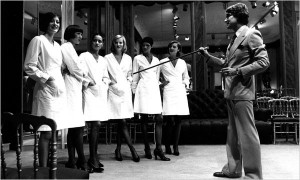 "L'amour Fou," which just left a successful run through the festival circuit to make a three-day stop at the Music Box this past week, is less a heartwarming love story and more an exposé into the ardors of creativity, revealed through the fifty-plus union between two men whose whirlwind life in the fashion industry unequivocally changed fashion as we know it.
The majority of the film is narrated by Bergé (celebrity appearances are few, save interviews with Saint Laurent muses and partners in crime, Loulou de la Falaise and Betty Catroux), who, as the story develops, emerges as the grounding force behind the YSL brand and the sanity of Saint Laurent, himself. Saint Laurent, whose playful spirit is illuminated in the clips of home videos and interviews interspersed throughout Bergé's commentary, was a tenuous, delicate soul, whose traumatizing stint in a military hospital (he was forced from his position as head designer at Dior in 1960 to enter the military, and permanently removed from the company while under treatment for mental issues at the hospital) had a disastrous effect on his mental stability for the remainder of his life.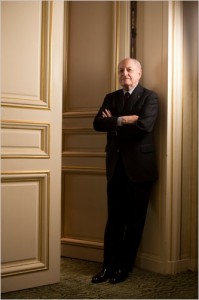 There have been many tomes and two films dedicated to his iconic career — one of the most revered in the history of fashion — but L'amour Fou differs from these more glamorous documentations, delving into Saint Laurent's relentless struggle with depression, as well as his propensity for alcohol and substance abuse. Bergé leads director Pierre Thoretton in a rare look at the couple's multiple abodes, including their summer haven in Marrakesh and one in which all of the rooms are named after Proustian characters.
While treasured runway moments, and a home video of Saint Laurent regaling with Warhol over a set of paintings the artist had made for him, showcase many of the designer's high moments, the film does not seek to glamorize Saint Laurent's tumultuous existence. We see the chair Yves took to sleeping in when consumed by depression, and where Bergé was standing in the garden of their Marrakesh home when, overwhelmed by their struggles, he decided to leave Yves for a month and move into a local hotel. The toll these struggles took on Bergé throughout their life together resonates profoundly in the tired sadness of his story-telling, but there is no doubt that, while inexorably co-dependent, theirs was an epic love, genuine and understanding.
For Saint Laurent, his work was his life, and, overwhelmed by his own creative spirit and disastrous obsession with perfection and aesthetic, it was unquestionably his death. As Bergé narrates their story, we watch as their shared artworks are appraised and gently removed from the walls of each of their homes: Picassos, Mondrians, Matisses and Braques — a legendary collection that ultimately went for $483.8 million at a 2009 Christie's auction (although we see bits of this auction, and the lofty prices some of their pieces go for, the collection's final total is not shared in the film). The auction occurred just eight years after Saint Laurent's final collection walked in 2001, and one year after Yves died at home on June 1, 2008 of brain cancer.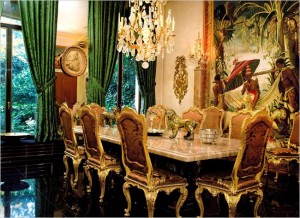 The arduousness of creativity is on full display in this film. But, infused with elements of wit, a beautiful soundtrack, and generous insight into the life of one of history's greatest fashion designers, L'amour Fou is a powerful reflection on a life passionately lived.