By Alejandra Monserrat González Romo
Freelance Writer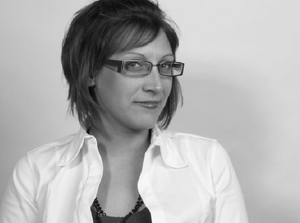 On September 20th, SAIC students received an email from the Office of Student Affairs with the news that alumna Corinne Farmer had passed away following a bike accident. Corinne graduated in May from the AIADO program. Her sudden passing occurred just two weeks after moving back to her home in Montreal, Canada.
A tragic loss for her family, friends, and the entire SAIC community, Corinne was remembered at a gathering hosted by the AIADO department on September 21, where it was remarked that she will be remembered for her "permanent smile, spark, and enthusiasm."
That afternoon, faculty members and students shared their stories, memories, and experiences of Corinne as both a person and artist, interrupted in various moments by periods of profound silence. "She was really well-rounded," said Lisa Norton, who taught Corinne in two graduate seminars. "[Corinne] was a thinker, but she loved to create; she wanted to concretize her ideas. She was happy and joyful under pressure."
A co-worker of Corinne's remembered laughing out loud at her "recycled" jokes. Some of her classmates shared their vivid memories of her extremely heavy final project slowly moving around the campus hallways until it reached its final destination at the gallery, and the damage this did to the back of the volunteer who carried it. Henry, Corinne's beloved bulldog, appeared more than once in the stories of her classmates and teachers. They all remembered the dog as a welcome, if forbidden, guest on campus.
Some talked about Corinne's final exhibition experience, during which she was way behind deadline — her advisors were concerned she wouldn't finish her piece in time, and some students had even asked if they could use some of her empty space in the gallery. Corinne surprised everyone when she showed up just in time with her perfectly finished "je me souviens," a French-Canadian inspired set of dining table and chairs named after the Quebec motto, which means "I remember" in English.
The SAIC community is working on a series of projects in memory of Corinne, including an exhibition of her work, a scholarship in her name, a collection for charity, lectures, and a memorial statement in the thesis book.
If anyone wishes to speak to a counselor about Corinne's passing, Counseling Services are available in the Wellness Center, Suite 1300, 116 South Michigan Building. Call 312.499.4271 or stop in to make an appointment, Monday through Friday, 9:00 am – 1:00 pm and 2:00 pm – 4:30 pm.