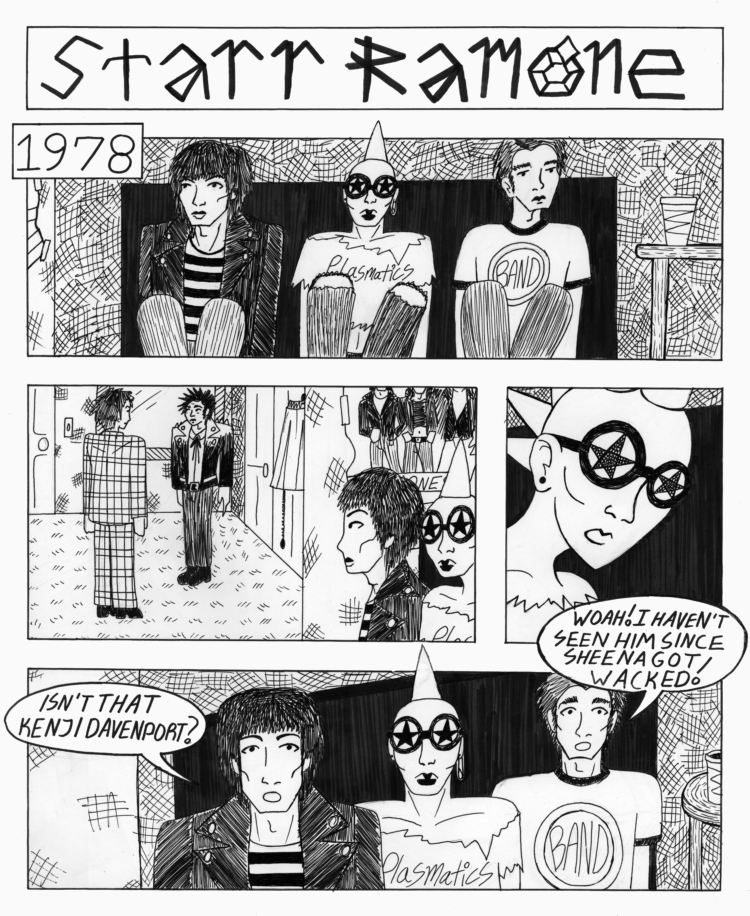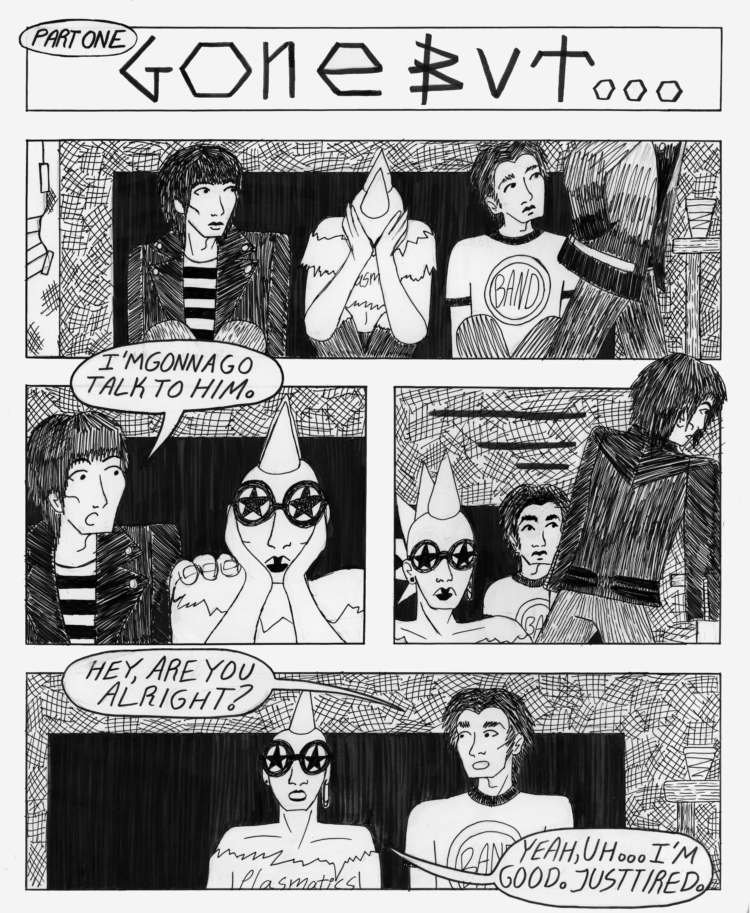 PAGE ONE
Panel One: 1978. At a house party, Starr Ramone is sitting on a crowded, low-to-the-ground futon with Dee Dee Ramone to her right.
Panel Two: Kenji Davenport is talking to someone next to the front door. Starr and Dee Dee watch from across the room.
Panel 3. Close up on Starr's face. Starr looks as though she's seen a ghost.
Panel 4. Dee Dee looks deeply curious. Starr watches silently. A man to her left perks up, excitedly. Dee Dee says, "Isn't that Kenji Davenport?" The man comments, "Woah! I haven't seen him since Sheena got whacked!"
PAGE TWO
Panel 1. Kenji walks by the futon. Starr covers her face, as Dee Dee watches him walk by.
Panel 2. Dee Dee puts a hand on Starr's shoulder to get her attention. Dee Dee says, "I'm gonna go talk to him."
Panel 3. Starr watches Dee Dee leave, running after Kenji Davenport.
Panel 4. The man on Starr's right notices she's distraught. He asks her, "Hey, is something wrong?" Starr falters but says, "No, uh… I'm good. Just tired."