If the School of the Art Institute of Chicago (SAIC) were to elect a patron saint, Eileen Myles would be a contender. Poet, art critic, performer, novelist, activist, professor, and fiercely beloved by her public, Myles shows us possibilities. On June 27, Myles gave a reading on campus as part of the Low–Residency MFA Visiting Artists Series.  F Newsmagazine had the opportunity to ask Myles a few questions about their work, the city of Chicago, and their personal heroes.
F Newsmagazine: What Chicago poets and/or authors do you admire most?
Eileen Myles: I know the uprooted ones. Elaine Equi and Jerome Sala. They are New Yorkers now but real Chicagoans like I'm a Bostonian truly. Jerome is one of my favorite poets in the world. He's cerebral and bratty. And he unwittingly invented the poetry slam.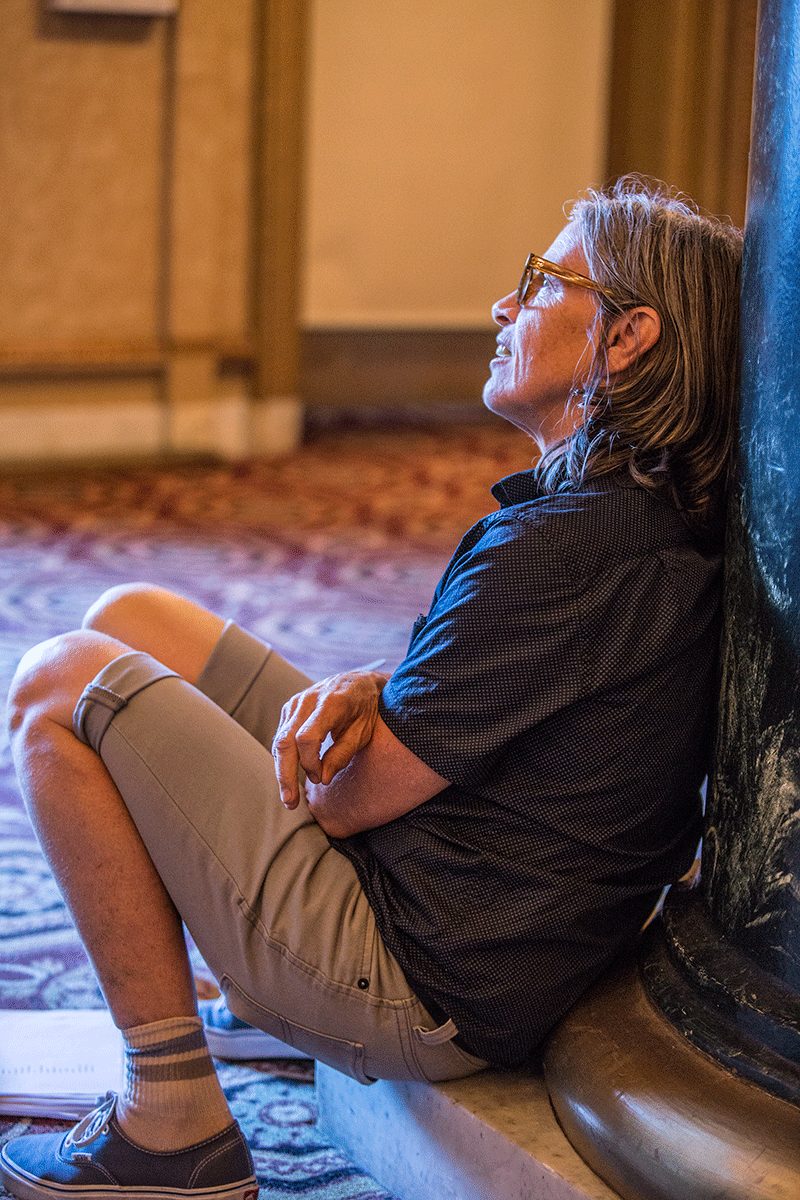 F: When you're invited to come speak or perform in Chicago, do you think, "Sweet!" or does the invitation put you in a different frame of mind?
EM: There's something unsteady about my reading history in Chicago. I've read in a used bookstore for my new book when they didn't sell new books. In the fall I read at the University of Chicago, small room, really packed, nice — but [it was] a little like they didn't know I would have an audience. I read in the very grand Poetry Foundation room and years ago I read in a community art gallery that pissed me off for some reason. The high-low of the ways I've read in Chicago is unique. Like other cities, I always read in the same place or the same sorts of places. Not Chicago. Maybe it's a world as opposed to smaller cities that have outposts. I don't know. I like Chicago. I loved the Art Institute last year. That's why I'm coming back.
F: What are some hallmarks of Chicago's literary style?
EM: I think there's an acknowledgement of regular as a mode of existence. That's class. A colloquialness in living. Being here, somehow.
F: Do you have a favorite place to go for a specific food you love to eat here in town? Or is there a neighborhood you always visit?
There was a great cafeteria next to my hotel near the University of Chicago. Supposedly Obama liked eating there.
F: What's different about the way your Chicago friends live, compared to friends in New York or California?
My old friend Barbara Barg lives [in Chicago] and we often go to her house. She lives with her cousin. They have a lot of dogs.