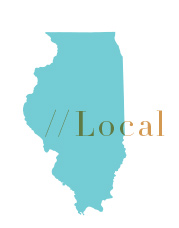 Women Weed & Weather
NOV 16 through JAN 04
Carrie Secrist Gallery
835 W. Washington Blvd.
Chicago
Carson Fisk-Vittori's work implements elements of stock photography, sculpture, and installation. 2009 SAIC grad.
State of Mind: New California Art Circa 1970
OCT 03 through JAN 12
Smart Museum
Chicago
Conceptual art from the West Coast. Meditation, freedom, open minds, alternative ways of living, thinking, and making art. Featuring 60 artists and collectives including Bas Jan Ader, John Baldessari, Allan Kaprow, Suzanne Lacy, William Leavitt, Paul McCarthy, Bruce Nauman, Ed Ruscha, Barbara Smith, amongst many others.
Carrie Mae Weems, Slow Fade To Black
OCT 26 Through DEC 07
Rhona Hoffman Gallery
118 North Peoria St.
Chicago
Exhibited alongside SAIC professor Anne Wilson's show Dispersions, Slow Fade To Black brings together powerful photography and video works from Weems' expansive career. Though varied in their address, each of her pieces comment on historical memory and politics of gender, class, and race in contemporary society.
Treasures of the Walt Disney Archives
Until MAY 04
Museum of Science and Industry
Chicago
Explore nine decades of archives from Disney, ranging from animated works to costumes and props.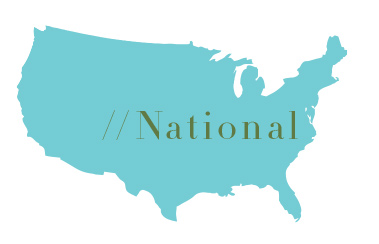 An Album: Cinémathèque Tangier, a project by Yto Barrada
NOV 21 through MAY 18
Walker Art Center
Minneapolis, MN
Barrada has restored a 1930s movie house and established a new Cinémathèque de Tangier in an abandoned structure in her Moroccan home town. Works on display include Barrada's photographs and sculptures, historical avant garde cinema from Tangiers and works from the Walker's collections.
Double Hamburger Deluxe
NOV 14 through DEC 21
Marlborough Chelsea
545 W 25th St.
New York, NY
Group show based around Andy Warhol's 21-foot 1985 painting Double Hamburger. Features the Warhol painting along with works by Raymond Pettibon, Ari Marcopolous, Annie Collier, Rachel Harrison, Alex Katz and others.
Ray Eames: A Century of Modern Design
Through FEB 23
The California Museum
Sacramento, CA
A first-of-its-kind tribute to 20th century creative powerhouse Ray Eames featuring a collection of original works and rare artifacts that attest to her place as a design pioneer.
The Modern Table: Ohio Furniture Designers
Through JAN 12
Ohio Arts Council's Riffe Gallery
Columbus, OH
Showcasing the work of 26 artists, from industrial designers to architects, the exhibitions documents how modern furniture design can surpass functionality.
Mike Kelley
OCT 13 through FEB 02
MoMA PS1
22-25 Jackson Ave.
Long Island City, NY
Featuring iconic works characteristic of Kelley's ribald and perverse humor, this exhibition comprises over 200 pieces from various periods of the artist's oeuvre. This show marks the single largest retrospective of Kelley's work since his untimely death in 2012, and is the second largest exhibition ever organized by MoMA PS1.
Ray Yoshida's Museum of Extraordinary Values
Through FEB 02
John Michael Kohler Arts Center
Sheboygan, WI
The contents of the legendary Chicago artist and former SAIC instructor's apartment become a statement on how one's personal surroundings and collections can inform and inspire.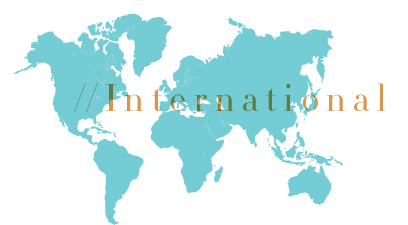 Jin Mao Tower
Through DEC 31
Shanghai, China
In China's first exhibition of skyscraper visual culture, the exhibition offers visitors 360-degree, 3D projections of 50 buildings around the world.
Analog
NOV 30 through FEB 01
Blain Southern
Berlin, Germany
Featuring works that explore the correlation between the aural, visual, and kinetic, with a focus on the originary point of sound. Featuring works by Cyril de Commarque, Jannis Kounellis, Bruce Nauman, Max Neuhaus, Carsten Nicolai, Ignacio Uriarte, Lawrence Weiner, and Gilberto Zorio.
Una Vision Otra : Groupe de Recherche d'Art Visuel
Until FEB 16
Museo Tamayo
Mexico City
The Groupe de Recherche d'Art Visuel (GRAV) (Art Research Group) was born in Paris in 1960. Based on a series of practical investigations, experiments and collective activities, their work seeked to understand art as an open space, to demystify the artist and to offer the audience the main role. The exhibition includes works by Julio Le Parc, Francisco Sobrino and Jean-Pierre Yvaral.
Exposure 2013
NOV 07 through JAN 11
Beirut Art Center
Beirut, Lebanon
A group show featuring emerging artists from Lebanon.
Sarah Lucas: Situation Absolute Beach Man Rubble
Until DEC 15
Whitechapel Gallery
London, England
This show exhibits a diverse range of pieces from Sarah Lucas' often abject body of work. Displaying pieces both old and new, Situation Absolute Beach Man Rubble proves Lucas' importance as a mediator and critic of both art history and the largely male constitution of the historical European avant-garde.
Meschac Gaba
Until JAN 05
Centre de la Vieille Charité
Marseille, France
Meschac Gaba is an artist from Benin working with sculpture, installations and video. This exhibition presents several objects that have been modified by the artist, to obtain wig-sculptures evoking merging local and globalized cultures.
Fronteiras Incertas: Arte e Fotografia no Acervo do MAC USP
SEP 28 through JUL 27
Museu de Arte Contemporânea da Universidade de São Paulo
São Paulo, Brazil
Show features works both contemporary and from the past.
Paul Klee: Making Visible
Until MAR 09
Tate Modern
London, England
A retrospective of the Swiss-German artist.