[static file="2012-06-cheap-frills" type="css"]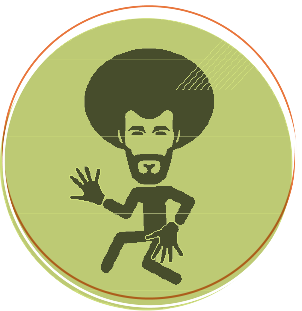 Whether you want to improve your moves or just apply the old cliché "dance like nobody is watching," these suggestions will give you enough options to spend more than a few hot-and-heavy nights on the town.
Beauty Bar
1444 W. Chicago Ave | thebeautybar.com/chicago
Windy City's swanky hair saloon is the place for big hair, pink nails and dry martinis. Everyone dances to the glitter and spandex of 80s-themed Champagne Retro nights. Exciting cabaret shows MC'd by the fabulous Jane Beachy with themes like fame, team sports, the food service industry and karaoke hero. Great potential for photo opps in the hairdresser chairs and photobooth for $3. Beauty Bar also hosts SALONATHON together with Chicago Underground Film Festival for a screening of some of the short films you didn't get to see at this year's festival.
Berlin
954 W. Belmont Ave | berlinchicago.com
A hip electronica and old school hip hop club, right off the Belmont red line stop. In 2011 they won the designation of "Best Nongay Gay Bar" by the Chicago Reader. Much of their programming includes theme nights such as "Robyn Showcase: The Polar Music party" with music and videos from the best Scandinavian pop and electronic artists.
Danny's Tavern
1951 W Dickens Ave
Get lured in by the soft glow of bare light bulbs and dusty sounds of funk and soul at this row-house Bucktown bar. Every first Wednesday of the month Dante Carfagna spins old vinyl for Sheer Magic dance parties.
The Shrine
2109 S Wabash Ave | theshrinechicago.com
Move to the rhythm of funk, hip-hop, Afro-beat and soul at this sleek South Loop dance mecca. A return to a classic nightlife experience, founder Joe Russo describes the Shrine as "Africa meets James Bond" — the dark wood, leather-laden interiors and tribal patterns were inspired by his travels to Mozambique. A hub for celebrities from Ludacris to the Roots, party in style and enjoy specialty cocktails named after dictators, like the Noriega, Sadat and Gaddafi (a potent mix of José Cuervo, lime juice and simple syrup).
Funky Buddha Lounge
728 W. Grand Ave | funkybuddha.com
Ease into lush zebra-skin booths for an intimate night with friends or lose yourself in an exotic crowd grinding to hip-hop, R&B, rap and reggae favorites. The eclectic lounge combines gilded sophistication with multicultural flair evident in the Indian and Asian-inspired murals created by Chicago artist Gary Dorreand. Keep in mind that a dress code is strictly enforced.
The Hideout
1354 W Wabansia Ave | hideoutchicago.com
A hidden venue surrounded by factories of Chicago's industrial corridor, the Hideout, built in the 19th century by undocumented workers and run by undocumented bootleggers, is a place out of rustic Americana where you can enjoy a cold beer and sweaty, sloppy dancing. The Hideout hosts Saturday-night dance parties to the beat of old-school funk and soul, summer block parties, stand-up comedy and local bluegrass bands. Jack White also threw up once in the back alley.
Rainbo Club
1150 N Damen Ave
Handlebar moustaches, suspenders, vintage fedoras and bright red lipstick abound in this hipster-centric dive bar. The glow of a retro pink neon sign marks the entrance on the corner of Damen and Division. Catch up with friends in the comfort of red vinyl booths or sway to the tunes of an old jukebox. Enjoy cheap drinks on tap, a black-and-white photobooth and pinball machine.
Windy City Soul Club
at The Empty Bottle
1035 N Western Ave | windycitysoulclub.com
Packed monthly dance parties featuring some of funk and Motown's grooviest tunes. This is a popular one so make sure you show up early to avoid spending your night sober and standing in line.