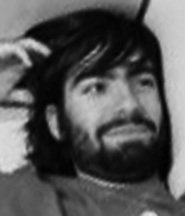 SAIC student Tola Brennan has been reported missing and was last seen in Oregon. Please read the article below and contact the appropriate authorities if you have any information that could help locate him.
"Police ask public to help find Tola Brennan, who may have been in the Carver area." from the Oregonian.
"Portland man, possibly headed for Eugene, missing for 2 weeks." from MyEugene.org.