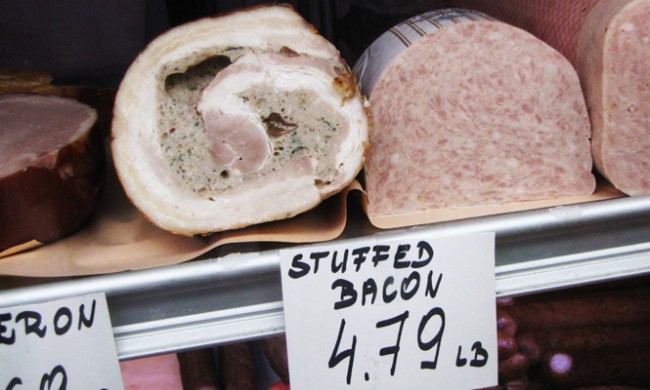 Since this past week was spring break, I got extra lazy and let the butcher do all the work for this installment of Waste Not, Eat Lots.
Volume IX: Stuffed Bacon
Last week I went to Rich's Deli on assignment for this very publication. Ania is writing an article about some of the Polish grocery stores in Chicago and I went out to take some photographs and pick up some tasty food items for the blog. I don't want to run my big Polish food feature here yet because the issue doesn't hit newsstands for another week, but I figured I could share a little something now. You should be familiar at this point with the mission of this weekly column: making delicious things out of whatever's in the kitchen. I think Rich's stuffed bacon is an example of "mission: accomplished." I'm not really sure what they've stuffed the bacon with, but it's great. It looks like a sort of gelatinous herb mixture, and when you fry the bacon the stuffed goo just kind of melts and blends in with the bacon grease. It's probably vitamins or something. They slice it nice and thin at Rich's, and it really adds something to just about anything. Try a few slices with your next bowl of cereal, handful of chocolate covered raisins, glass of water…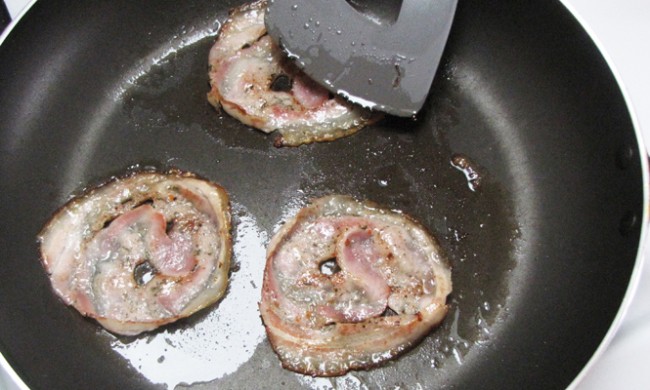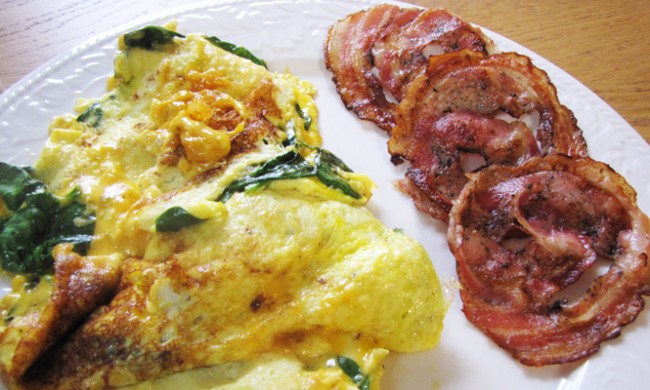 Omelet not included, but you already know how to do that.