@ LVL 3
Student-run LVL3 is hosting its second annual hArts for Art benefit on Saturday, March 19. But the benefit does not benefit LVL3; the considerate caring folks of LVL3 are donating proceeds to local arts education at Associate House of Chicago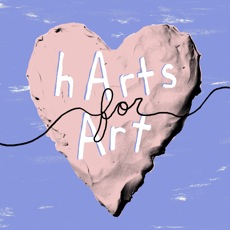 LVL 3 has such a big heart.
Artworks from more than 30 artists (more than three quarters are SAIC students, alum, or faculty) are up for grabs, err bids. SIAC people are so charitable. The artworks will be auctioned off at the event March 19, but you can also place advanced bids online. So tech savvy LVL 3.
You can preview the works, and/or place bids here. Right now the page is populated with blank images, but tomorrow (Saturday), images of the works will be up, and the ensuing bidding war can commence.
Last years hArts for Art raised $2000, which was donated to UNICEF for relief in Haiti. Director, and SAIC Student, Vincent Uribe says he is "excited to see how much we can surpass last time's amount."
And if great art benefiting a great cause isn't enough motivation for you to attend the event, Uribe also offers this nugget of information: "some local businesses have donated some really amazing raffle prizes. Not to be missed."
hArts for Art – Saturday, March 19, 2011
6:00 PM – 11:00 PM
1542 N. Milwaukee Ave (3rd Floor), Chicago, Illinois 60622
– Francisco Rosas, Promotions Manager