After successfully traveling the film festival circuit, winning "Audience Choice" and "Best Documentary" awards all over the country, Jon Siskel and Greg Jacobs' documentary film, "Louder Than A Bomb," has returned home to Chicago for a limited run at the Gene Siskel Film Center, from February 4 — 10.
The film is a documentary of the Chicago youth poetry slam competition, "Louder Than A Bomb," which is the largest youth poetry slam competition in the country. Co-founded by SAIC professor and poet Kevin Coval, the filmmakers spent three years working on the film, which follows the lives of three young poets and one team as they prepare for and compete in the festival's 2008 competition.
F has already spoken with Siskel, Jacobs and Coval in preparation for a larger feature on the film and festival for our March issue, but in anticipation of both our piece, and this year's upcoming Louder Than A Bomb competition 2011 (February 19 — March 12) check out this extended video trailer for the film. One of the best films I've seen all year, this film is a definite must-see for anyone looking to be inspired, or for those who just want to have their heart warmed for a little bit.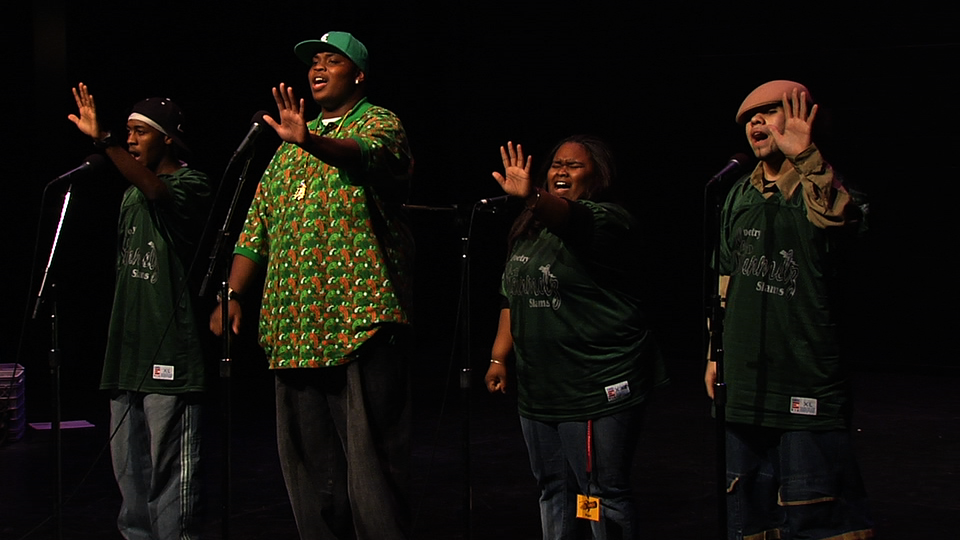 —Amanda Aldinger