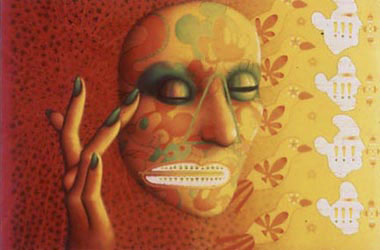 A memorial and celebration of the lives of Nancy and Ed Paschke was held on March 17 in the Ballroom of the MacLean Center at SAIC. Lois Weisberg, Commissioner of the Chicago Department of Cultural Affairs, described Ed Pasche's work as "gutsy, gritty, bold, blunt and brilliant," qualities that made him one of the most critically acclaimed of the Chicago Imagists. His work was, however, different from that of his peers; it has a dark, iconoclastic nature, such as brash, difficult images of figures like George Washington.
Both Ed and his wife Nancy Paschke graduated from SAIC in 1961, with Ed Paschke returning to receive his MFA in 1970. In 1997 he was awarded an honorary doctorate by the school.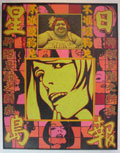 Tony Jones, president of SAIC, introduced the evening, describing Ed Paschke as one of the most "singularly important artists to ever live [in Chicago]." And said that the evening was to "celebrate their contribution to our lives."
Speakers came to the crowded ballroom from across the country to remember Ed and Nancy Paschke. New York artist Jeff Koons, a graduate of SAIC and former studio assistant to Ed Paschke, described Paschke's work as "caring for the viewer … it goes right to your nervous system." He also spoke of the harmony that can be seen between the couple's paintings.
A colleague from Northwestern, William Conger, described Paschke as being "attracted to the very strange, the bizarre," and that through this interest his paintings "exposed the hidden flaws of culture."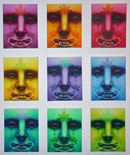 Michelle Grabner, an associate professor of painting and drawing at SAIC, talked of the influence that Ed Paschke had on her, leading to her decision to come to Chicago to study under him at Northwestern. She remembered the way in which he taught her to approach painting, to "look around an idea, look nearby; you don't always have to look directly at it."
Ed and Nancy Pashke remained loyal to the city. Ed spent a brief time in New York, where he was influenced by the Pop Art movement, but returned to Chicago and married Nancy in 1968. He was a Professor of Art and Art History at Northwestern University for 27 years and maintained his studio on the far north side of Chicago, exhibiting work within the city and internationally.
Much was said of the couple's generosity. Conger described Ed Paschke as a "friend to anyone who wanted to be self-made" and that "he always had a respectful and intelligent answer, no matter how silly the question." Meanwhile Chicago-based artist Lorrie Gunn described Nancy Paschke as "sweet, natural and engaging."
At the memorial, Alderman Burton F. Natarus announced that the section of Monroe Street between Michigan and Columbus Drive is to be made "Honorary Ed Paschke Way."
Ed Paschke died at 65 from heart failure on Thanksgiving Day. The memorial was originally scheduled to take place in January, but was postponed following the passing of his wife Nancy two months later.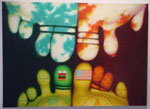 Their son, Marc, spoke at the memorial, and announced the creation of the Ed Paschke Foundation to honor his legacy and to "continue to promote this dynamic art".
All images by Ed Paschke, courtesy of Maya Polsky Gallery
April 2005