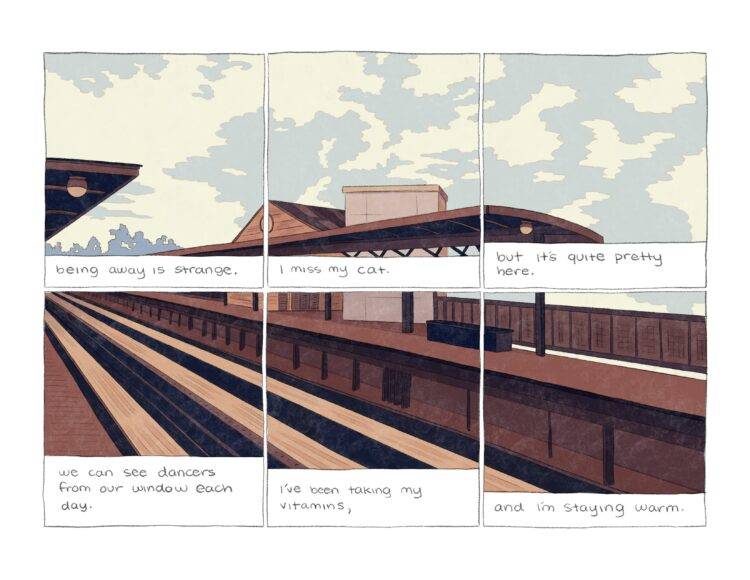 Transcript
An illustration of a train stop spreads over six square polyptych panels. It is colored in warm browns and blues. Each panel reads as follows:
Panel 1: being away is strange.
Panel 2: I miss my cat.
Panel 3: but it's quite pretty here.
Panel 4: we can see dancers from our window each day.
Panel 5: I've been taking my vitamins,
Panel 6: and I'm staying warm.