Due to printer error, there are several corrections we'd like to address in the November print issue of F Newsmagazine.
1. The attendant description of Sascha Lusk's cover illustration, "Waiting Room," is incorrect. The description should read as follows:
In a time of constant change, particularly regarding women's healthcare, we chose to depict one singular moment representative of what many female-identifying persons face daily: uncertainty.
2. The introduction on our "One Year Later" center spread should read as follows:
On the night of November 8, 2016, Americans everywhere were glued to screens watching election returns. Most media outlets predicted Hillary Clinton would win the presidency by a large margin of votes, but around 10 p.m., it became increasingly clear that Donald Trump was in the lead and would soon assume the most powerful office in the world. Many members of our community — though not all — were shocked and disappointed at this turn of events. Not long after the election, School of the Art Institute of Chicago (SAIC) President Elissa Tenny organized two school-wide community gatherings where students, faculty, and staff reflected on the upset and the future of the country. We've now reached the one-year anniversary of Trump's unpredicted victory. F Newsmagazine asked SAIC community members how they've been responding creatively and personally to the tumultuous tenure of POTUS and his administration's actions in the year since. For more, visit fnewsmagazine.com.
3. The back-page comic by Staff Designer Rohan McDonald, featuring a baby Trump, was omitted. Here is that comic: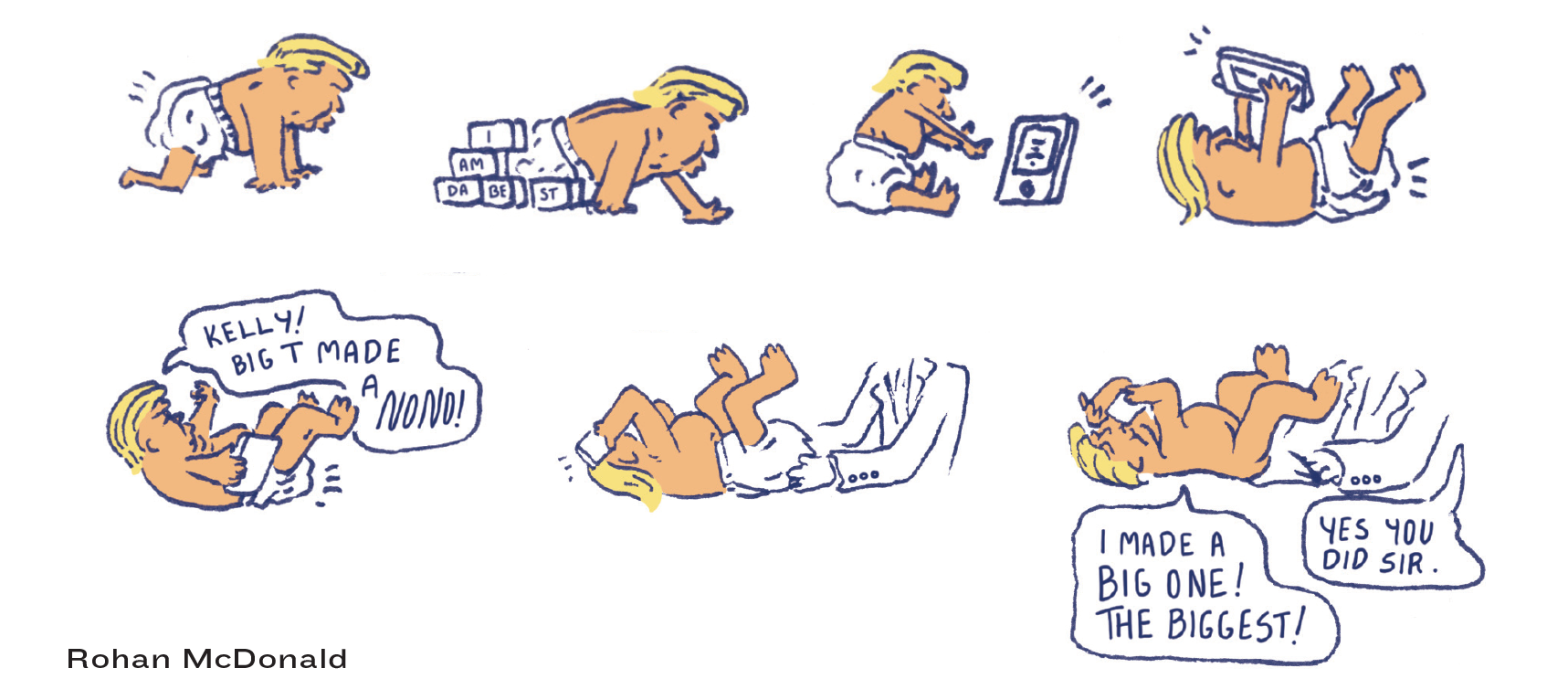 We regret the errors.
— F Newsmagazine Editorial Team