Keeping You Up-to-Date With What the F Staff is Reading Online
Ira Glass always complains about having to be the interviewee in any kind of conversation; he's much more comfortable on the other side of the chair. However, in his most recent conversation with Los Angeles Times writer Mark Olsen, Glass provided some great answers to questions about the popularity of "Serial," podcasts in general, and how to be successful in a creative industry. This summary of the talk is inspiring on many levels for students currently wondering what they will do after graduation.
To raise awareness for the overabundant amount of waste that goes into landfills all over the world, hybrid-rapper musician M.I.A. is teaming up with the clothing chain H&M to raise awareness for World Recycling Week in April. For one week, you can take all of your unwanted, used clothes to the closest H&M and receive store credit in exchange. Seems pretty awesome!
We at F are interested to know if the experience described in this piece resonates with any of the Chinese students we have here at SAIC. Brook Larmer explores the tedious, long, and complicated process of applying to American universities from China; the staff was surprised at how much we had not realized about these incredible students.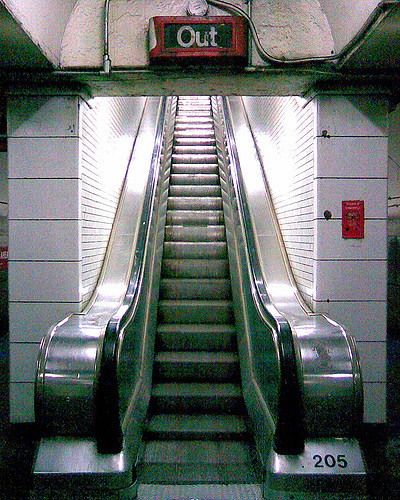 This article is historically interesting, but it is also deeply troubling given that we still ride on this rickety train line that is over 100 years old.