In November of 2015. Victor Wong, Samantha Fickel, and Dave Bermingham were doing all kinds of art that we displayed in the print edition.
That was then. This is now:
DAVID BERMINGHAM
[twentytwenty]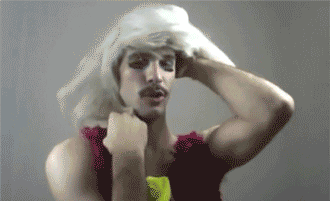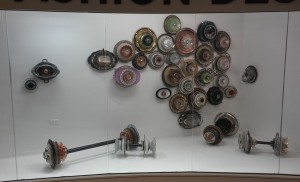 [/twentytwenty]
The main point of departure for Ambrosia, was an essay from Aaron Betsky's book "Queer Spaces." I'm not completely in sync with all the views expressed in the essays but was interested in his theories around gay-men and claiming identity through interior decorating. I've got a huge spot of nostalgia for the gay liberation movement of the late '60s through AIDS activism of the '80s and '90s. I see my work as an attempt to preserve and pay homage to those who fought so hard for freedom. The wall forms are inspired by talismans against the Maloik, the Sicilian version of the evil eye, another point of exploration in my work.
SAMANTHA FICKEL
[twentytwenty]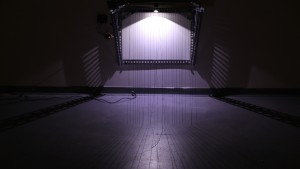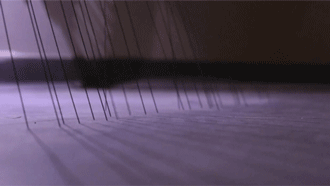 [/twentytwenty]
I'm continuing to investigate our physical and even intimate relationship to architecture. This is a prototype for an artwork that caresses a surface in order to visualize the tiny imperfections in the floor. Hopefully it's not too creepy.
VICTOR WONG
[twentytwenty]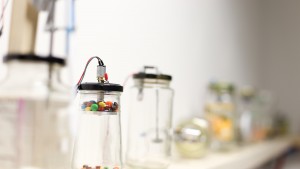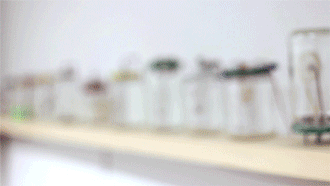 [/twentytwenty]
This is an ongoing series of sculptural sketches that explores the overwhelming symbiotic relationship between people and the everyday through eliciting simple reaction in a complex system.
OR
– …. .. … / .. … / .- -. / — -. / –. — .. -. –. / … . .-. .. . … / — ..-. / … -.-. ..- .-.. .–. – ..- .-. .- .-.. / … -.- . – -.-. …. . … / – …. .- – / . -..- .–. .-.. — .-. . … / – …. . / — …- . .-. .– …. . .-.. — .. -. –. / … -.– — -… .. — – .. -.-. / .-. . .-.. .- – .. — -. … …. .. .–. / -… . – .– . . -. / .–. . — .–. .-.. . / .- -. -.. / – …. . / . …- . .-. -.– -.. .- -.– / – …. .-. — ..- –. …. / . .-.. .. -.-. .. – .. -. –. / … .. — .–. .-.. . / .-. . .- -.-. – .. — -. / .. -. / .- / -.-. — — .–. .-.. . -..- / … -.– … – . — .-.-.-