In lieu of February's kicking off in a fury of flurries, it seemed this was reflected in dress around campus and Chi-town with a chill-chic palette of black and white.
No Cabs to be Had Out There
Seen off of Madison.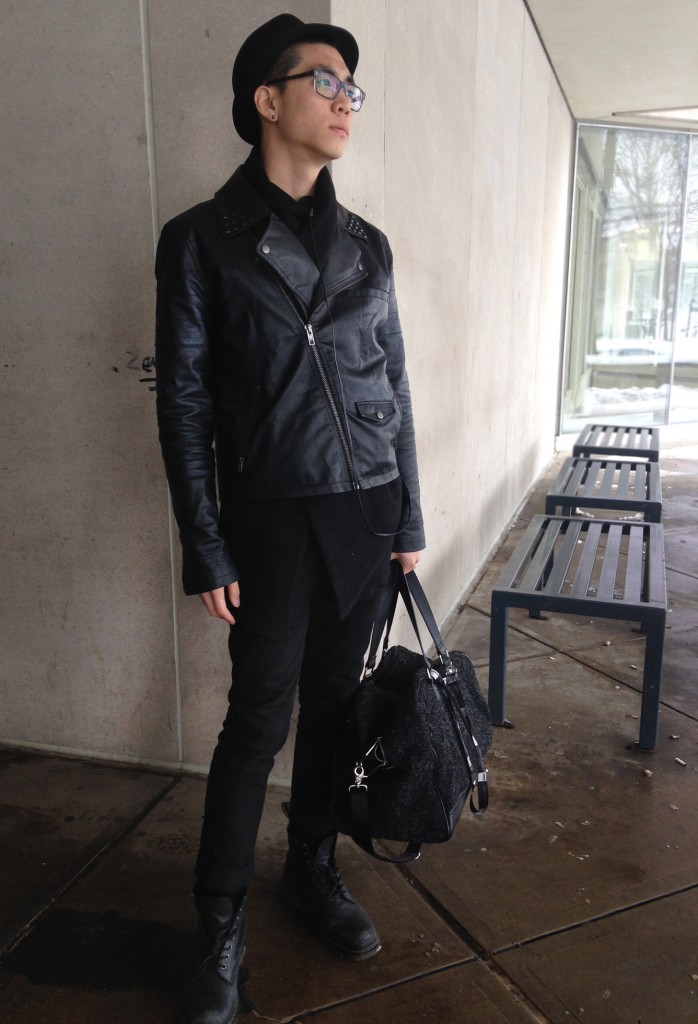 Justin Cho Just Chilling
Justin Cho, a freshman and fine arts/painting major.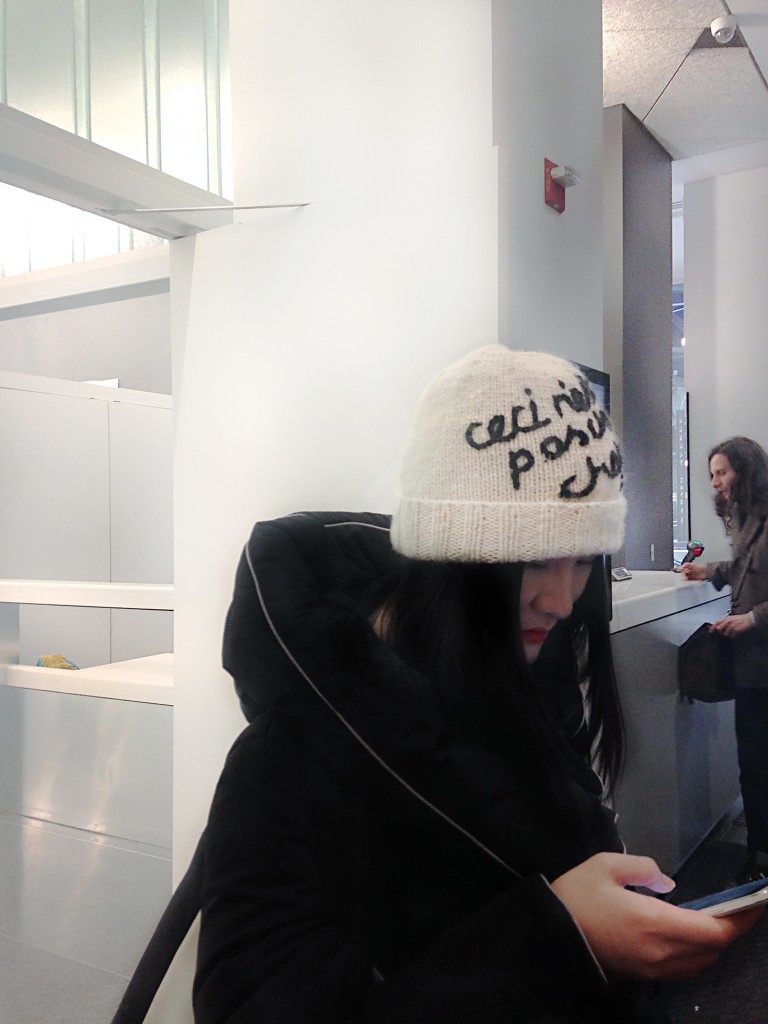 Le chapeau noir et blanc
Seen in Sharp.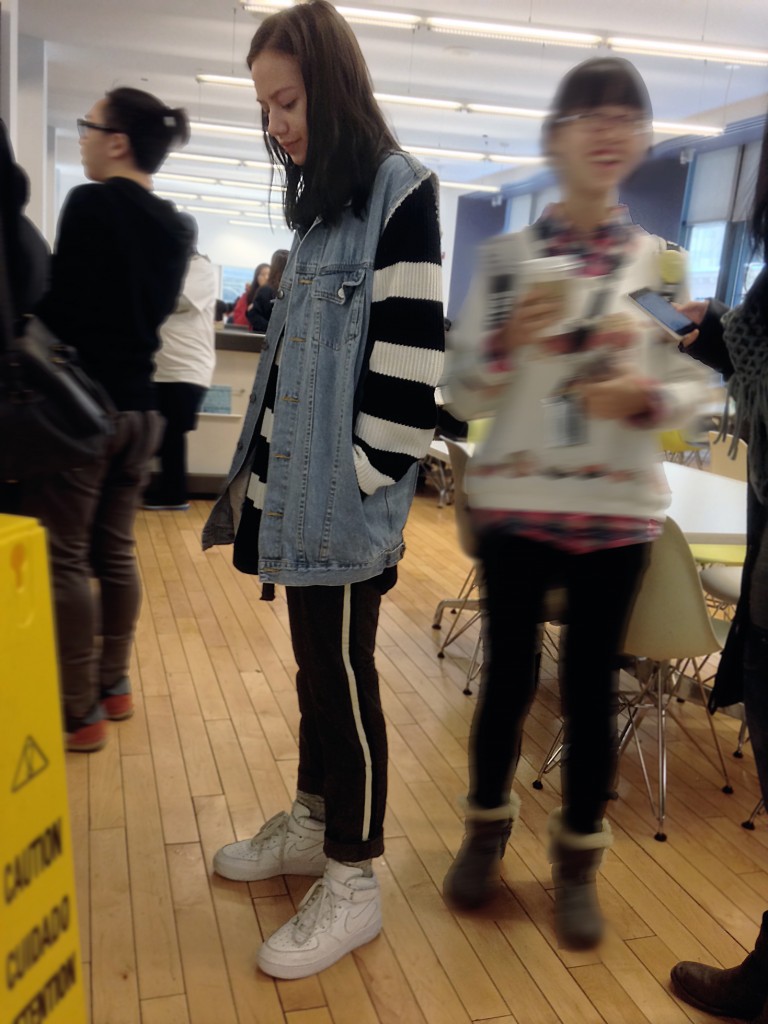 Seeing Stripes
Jessica, a freshman and Art History BFA major, was lined in her dress waiting in line in the Sharp cafe.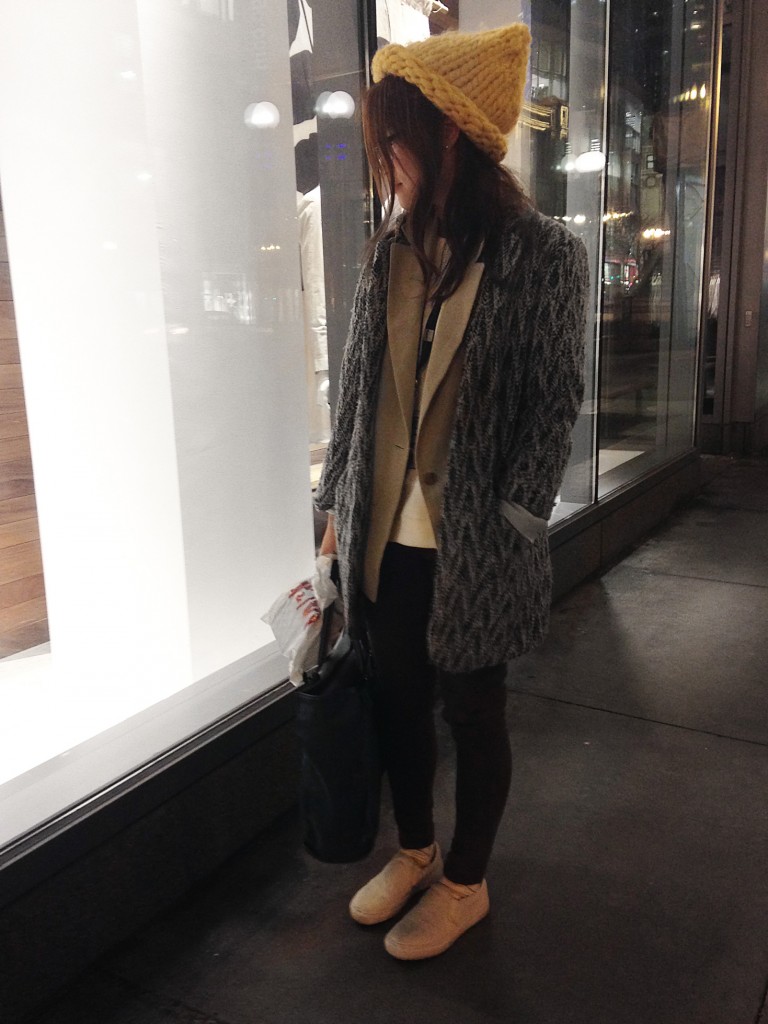 Patterned
Grad student Hyerin Ryu in art and technologies, strutting on State in a well-textured black and white coat, making the gold tones from her head to her toes pop all the more.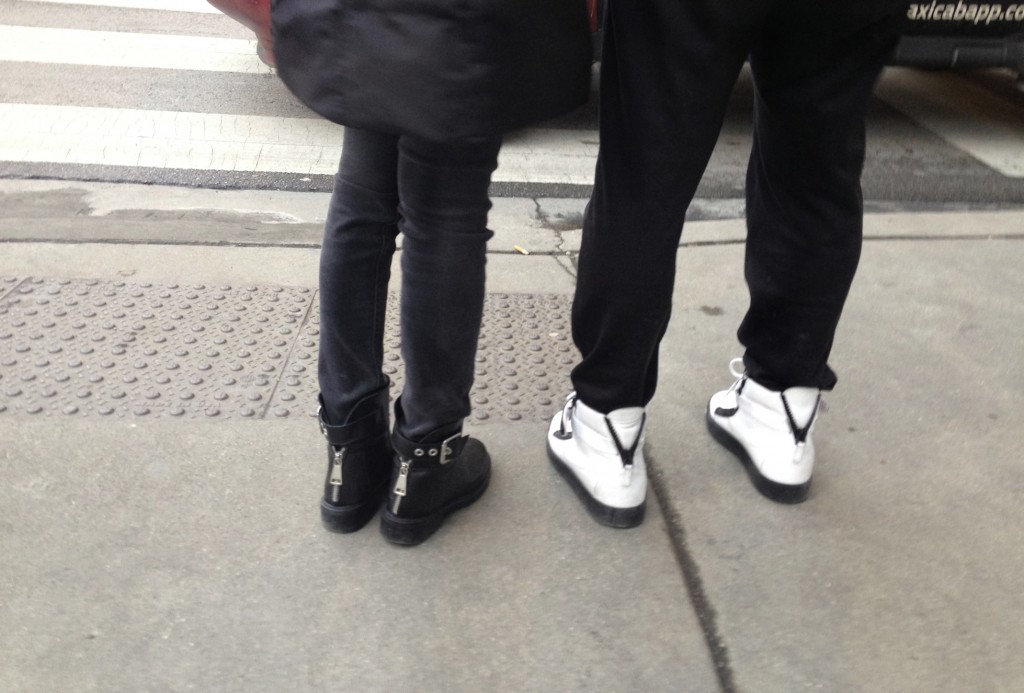 Hand and Foot Coordination
Seen off of State Street, these two make a good pair … of shoes.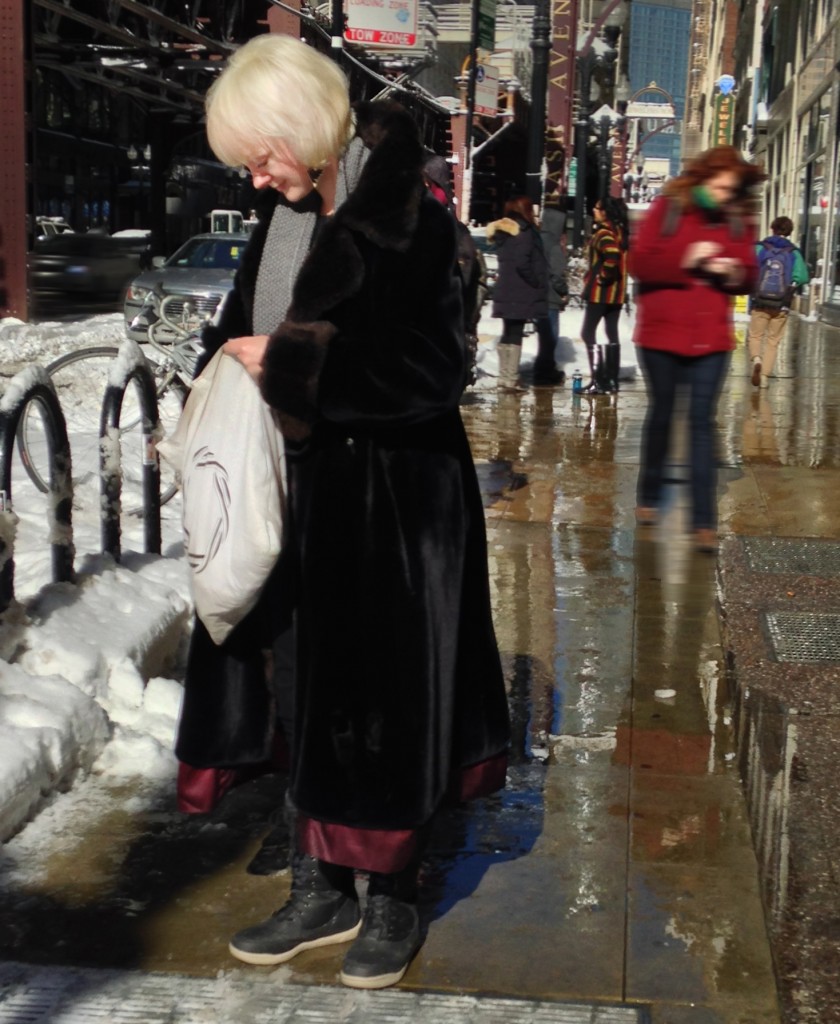 Holly Go-Whitely
Fran Lightbound, a first-year grad student majoring in Print Media, stood out even from the white snow with her shock of white-blonde hair, contrasting well with her black fur coat and black-and-white tote, with earrings to match. Cruella De Vil would envy such coordination.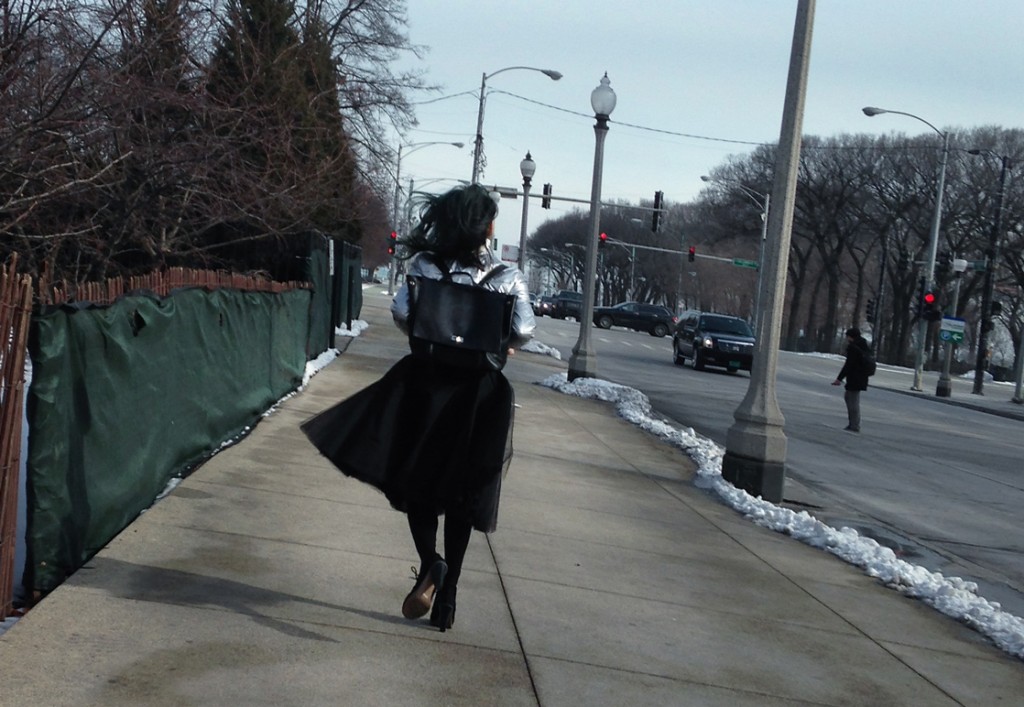 The Runaway
Running to Columbus with an air of elegance in this black overlay skirt and silver jacket.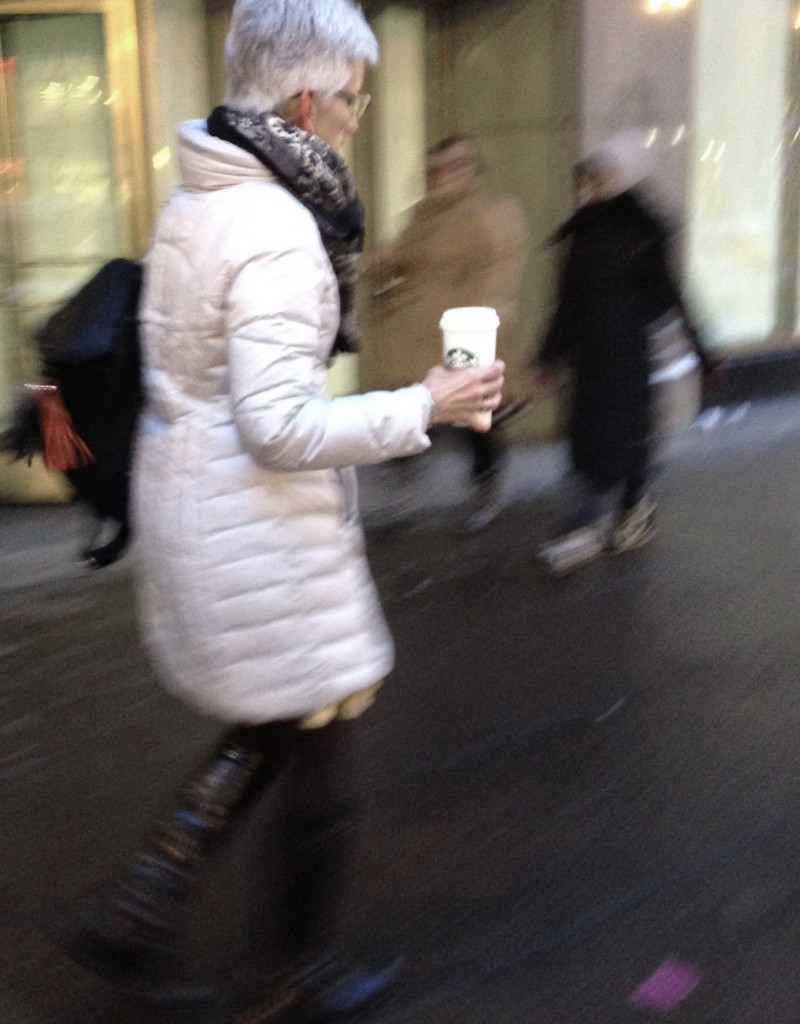 #whitegirlwithstarbucksproblems2k15
15 minutes late with a latte? Just coordinating her, cup, scarf, and coat to her hair? The world may never know the story behind this woman walking on State, but we can say her color coordination was a timely match to the recent weather!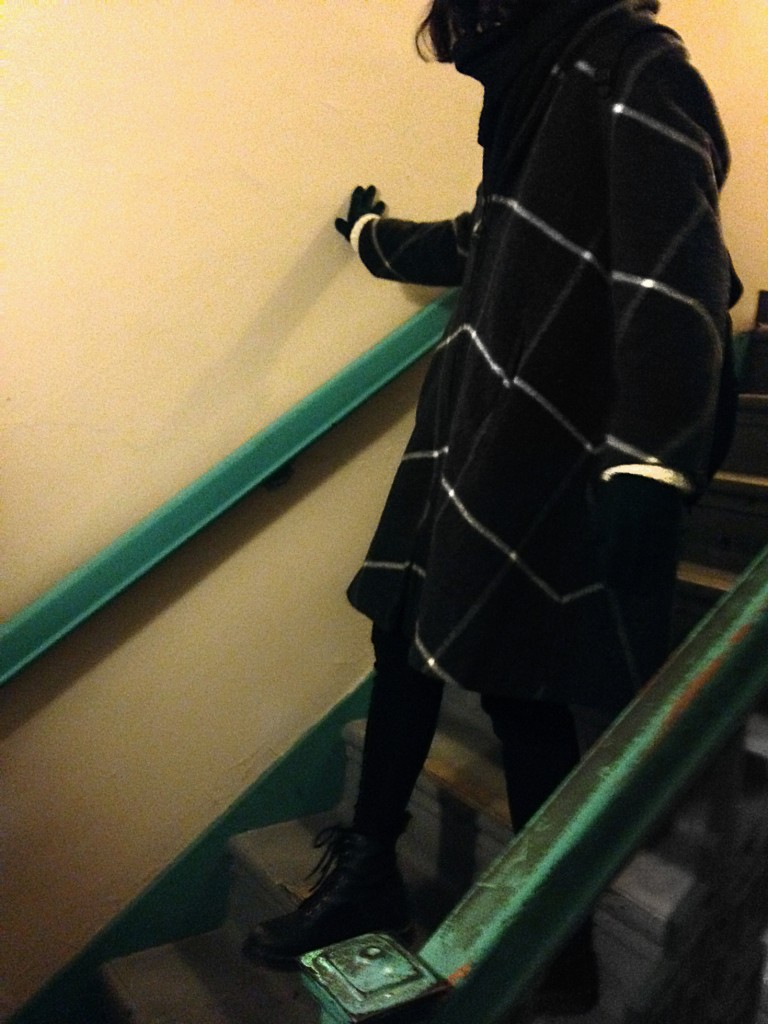 Caped Crusader
Kelly Feng, a senior and BFA sculpture student, descending the stairs, bundled in a black and white cape and gloves, ready to weather the storm.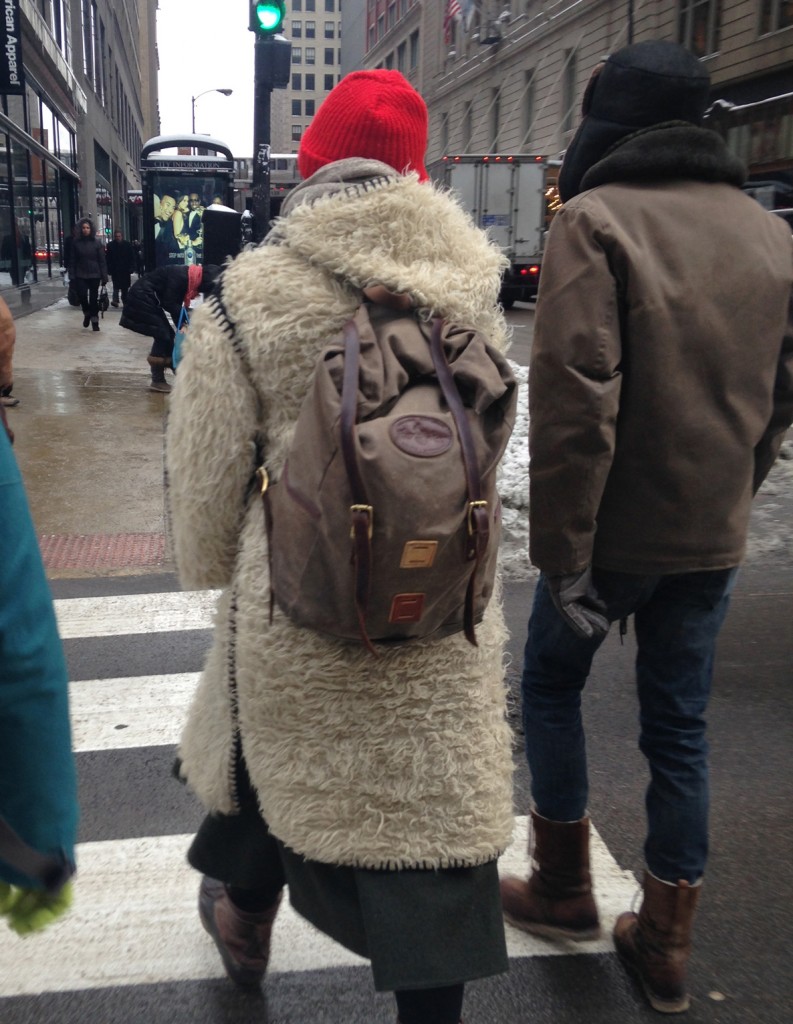 Yeti Sighting
What else might the weather bring? First the snow, then the bone-chilling cold — now all we need are the penguins, polar bears, and yetis, oh my!
This coat would, at least, yield protection and disguise in the case of either a polar bear or yeti takeover with its terrific texture and fibrous fabness.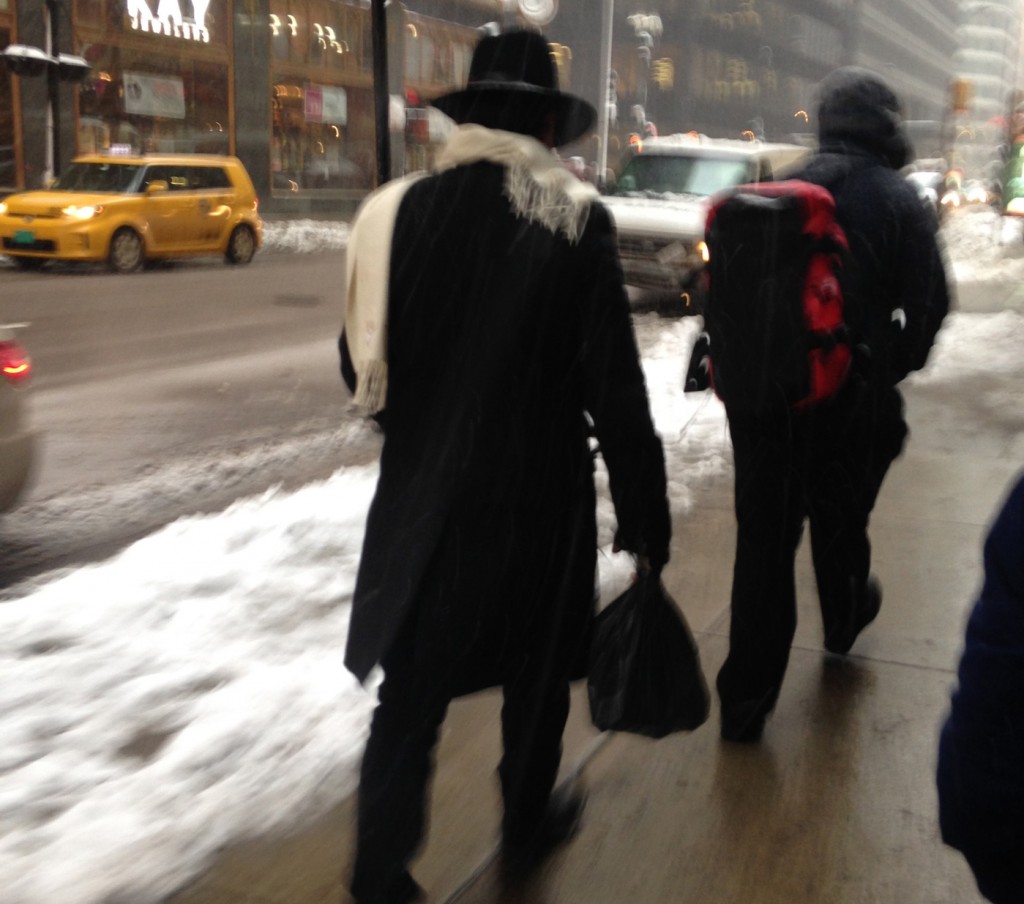 Hats Off To You
…Or on! This fellow walking down Monroe managed to maintain a dapper demeanor despite the dreadful February frigidity and flurries.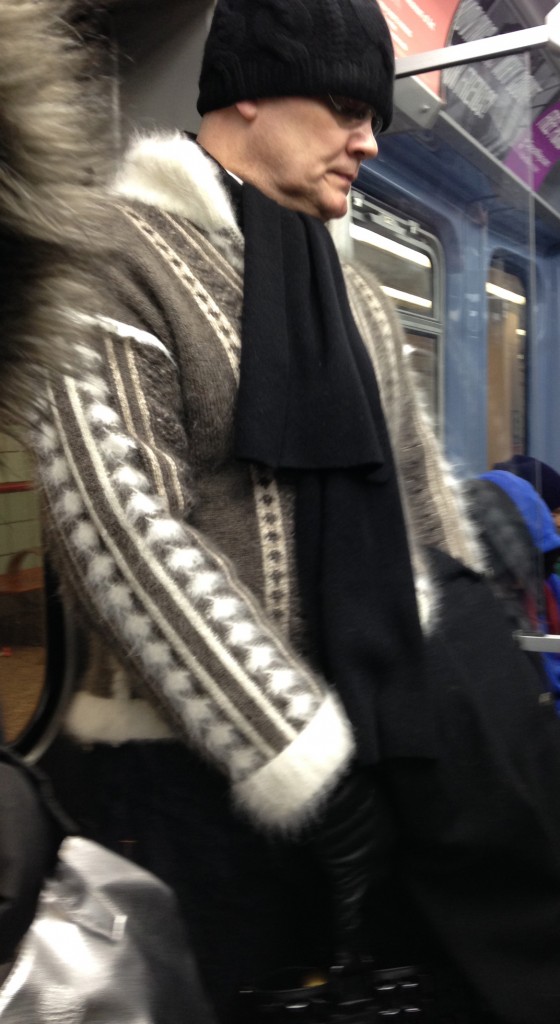 "Back In The Old Country, in This Weather We'd Go Out in Our Skivvies"
This subway commuter looked oh-snow-very stylishly thematic for the weather in a European-folk sort of way. Riiiicola, anyone?