Photographs by Natalie Miller of students at this year's SAIC Halloween Ball
Who needs a breakfast at Tiffany's when you can spend an evening at MacLean?
Audrey Hepburn, "because it was in my wardrobe, and Audrey is the epitome of glam."
"My costume? Why? Because, Britney Spears, bitch!"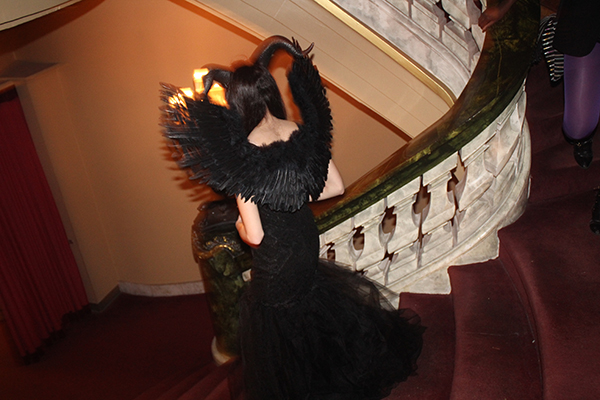 From her cheekbones, dress and demeanor of the night, the all-out winner for the costume contest was Lizzie Mayer in all of her Maleficent magnificence.