5 Questions profiles SAIC students and faculty at work, in the school and beyond. This month, F Newsmagazine spoke with Norman Teague, a first-year Master of Design student in designed objects who works in furniture and fashion design.

What is your background?
I'm an African-American male from the South Side of Chicago. I've lived in Chicago all my life. It wasn't until high school that I learned how to go downtown by myself. The more I got away from the neighborhood that I was in, the more I wanted to get away. The more I saw, the more I wanted to see.
What kinds of themes do you explore in your work?
Culture, nature, and I always try to add a fun aspect to it. I'm now moving to new works that are both clever and unusual — taking something that would otherwise be used for one thing and using it for something else.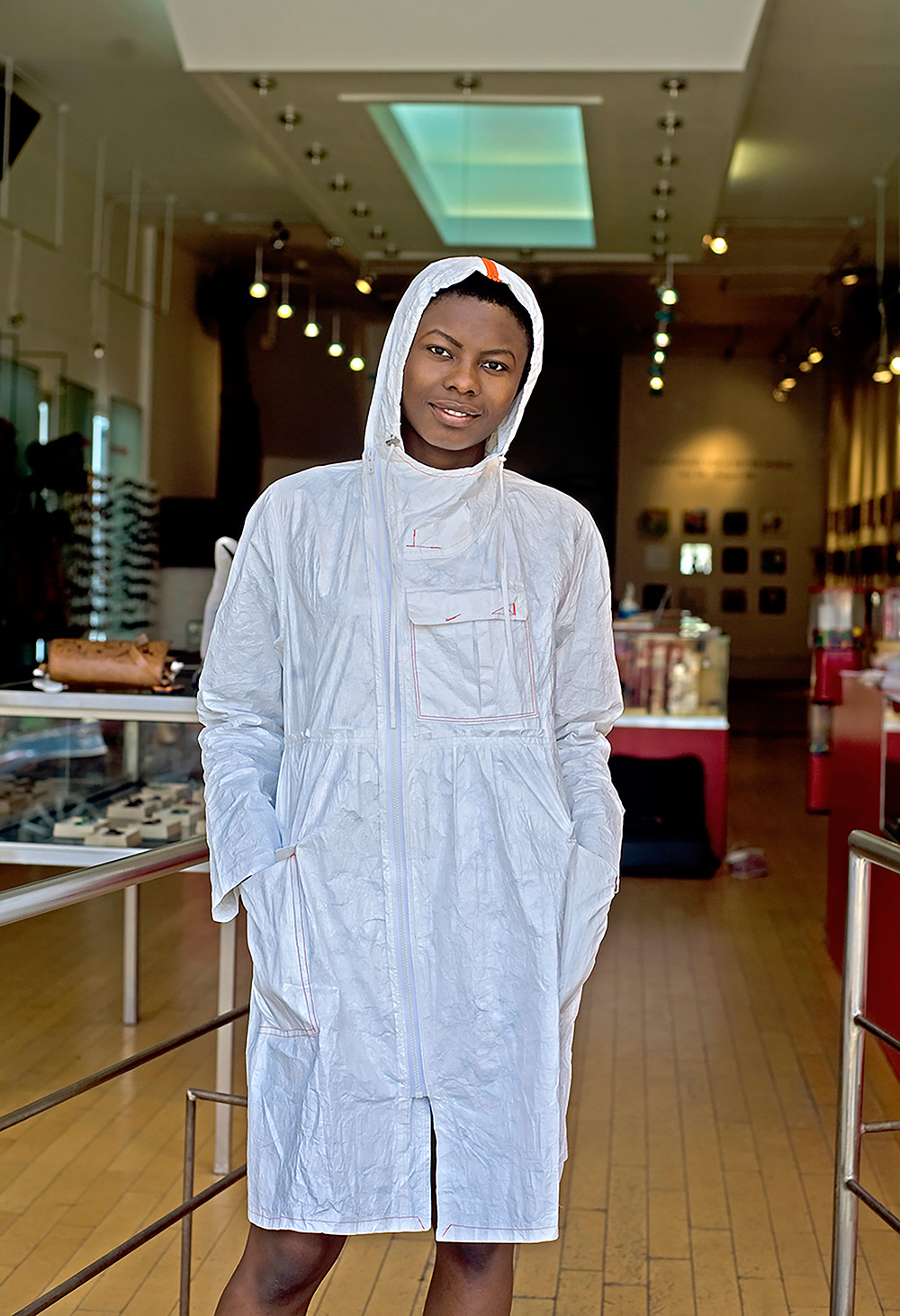 What are you working on right now?
I'm working on a project that ends with an exhibition in Milan, Italy. I'm also working on a bookcase for a special client and experimenting with some inflatable things. I've always been known as this "wood guy," so I'm exploring other materials. I don't know where it's going, so I won't say much more.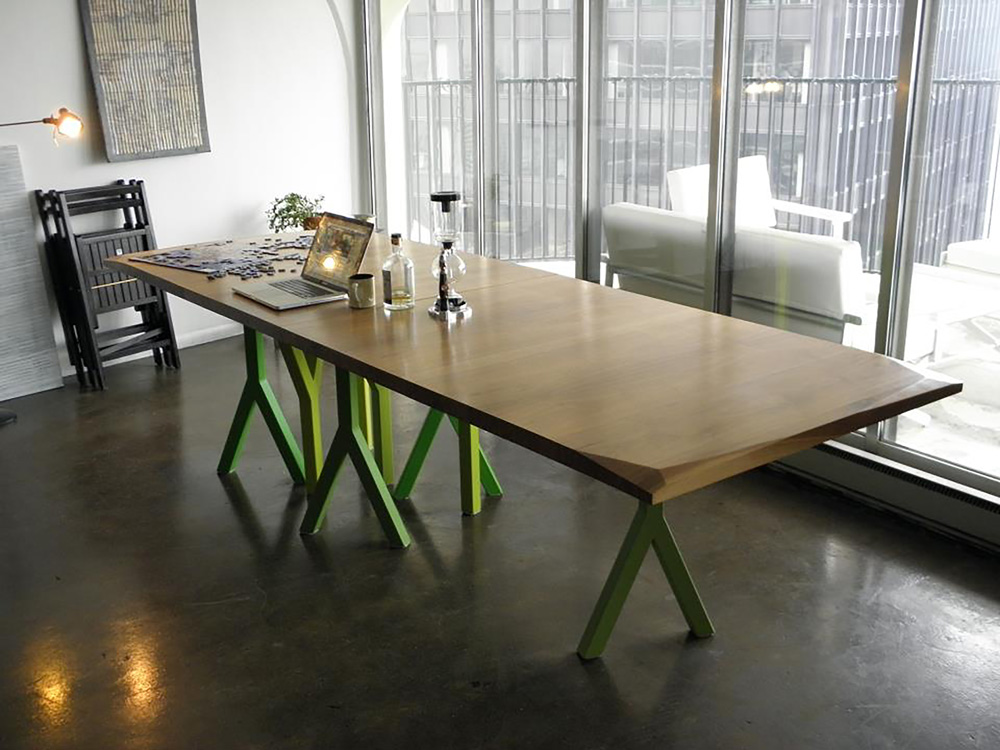 What do you enjoy most — or least — about SAIC?
The most? I really enjoy living full-time the life of a designer. It feels good to be surrounded by people who understand the language of art and design. It's constant. What I like least about it is that it's too fucking big. I would give up my studio to put some cutting tools in here so that everybody can have the convenience of not having to go up and down the elevator just to cut a piece of wood.
Where do you like to go in Chicago?
A Japanese Garden (Osaka Garden) by the Museum of Science and Industry. It's always quiet. you won't find more than three people there at all times. I like to go there with my kids. I go to the Chicago Public Library, and I like going to Critical Mass with my homies for a bike ride. I also enjoy the gallery nights, going out to see art and meeting up with people.