The Legacy of Interior Designer Clara Porset
Who doesn't like to look at furniture? Whether it's a consumer stroll in the Ikea labyrinth or an aesthete promenade in a design museum, we all enjoy looking at beautiful functional objects. Northern European countries often come to mind when we think about interior design, however, there is another region — often underestimated — that seems to have greatly attracted and inspired designers in this past century: Latin America.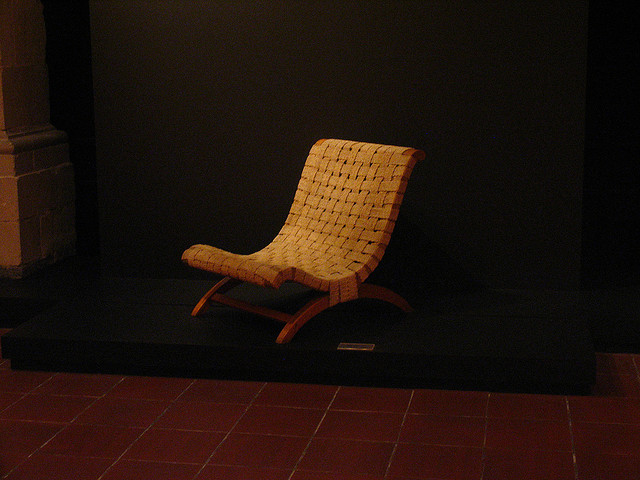 During an artist talk by Mexican curator Ana Elena Mallet at SOMA (an art platform located in the neighborhood of San Pedro de los Pinos in Mexico City), I discovered the work of Clara Porset. Mallet, who has worked on many exhibitions about Porset dedicated a great part of her presentation to this female designer who pioneered industrial design in Mexico.
Born in Cuba in 1895, Clara Porset studied at Columbia University in New York and La Sorbonne in Paris. After a trip to Mexico in 1940, she decided to settle in the capital where she would remain until her death in 1981. She married famous muralist Xavier Guerrero in the 1950s and her close friends included Mexican photographer Lola Alvarez Bravo, Chilean poet Pablo Neruda, and Mexico-based Italian model and photographer Tina Modotti. Through her relationships, she became more and more inspired by popular Mexican art, and colonial and pre-Hispanic aesthetic traditions.
Porset's most emblematic piece is her take on the Butaque chair. A traditional piece of furniture in Mexico, the Butaque is a curved wooden chair that is somewhat similar to a deck chair. Every region of Mexico has its own slightly different version of the Butaque. Inspired by the aesthetic value and cultural weight of the Butaque, Porset designed several versions of her own creation to be mass produced and made available to all. She was committed to creating affordable utilitarian furniture, a consequence of  a course she had taken with Josef Albers, faculty member of the Bauhaus. She worked with only local natural elements in order to create the most ergonomic Butaque chair possible, making it as beautiful as it was comfortable.
In the past 70 years, many Mexican and non-Mexican designers such as William Spratling, Hendrik Steenbakkers, Raúl Téllez Herrera have revisited the Butaque chair design. However, Porset was arguably the first to make the Butaque and other beautiful designs accessible to all through industrial low-cost series.
The work of Porset was highly regarded among artists and architects of the time. Luis Barragán, the renowned 20th century Mexican architect and winner of the Pritzker Architecture Prize, used to order furniture from Porset, and presented "la Butaca" — yet another redesign of the traditional Butaque — in collaboration with her. Ernesto "Che" Guevara himself asked Porset to design the furniture to be placed in the National Art Schools in Cuba that he and Fidel Castro were creating.
Together with her husband Xavier Guerrero, Porset participated in a competition launched by MOMA in 1947 entitled, Organic Design for Home Furnishing. They presented an affordable line which they described as "rural furniture," designed for Mexican farmers and made with Pine and Ixtle, a resilient plant fiber from Mexico. Guerrero and Porset won one of the prizes, although only Guerrero would be publicly credited for the work. This same year, another pair of designers based in Mexico took home the prize from this MOMA competition: New York born Michael Van Beuren and his Bauhaus colleague Klaus Grabe, who — no surprise — had presented a new version of the Butaque.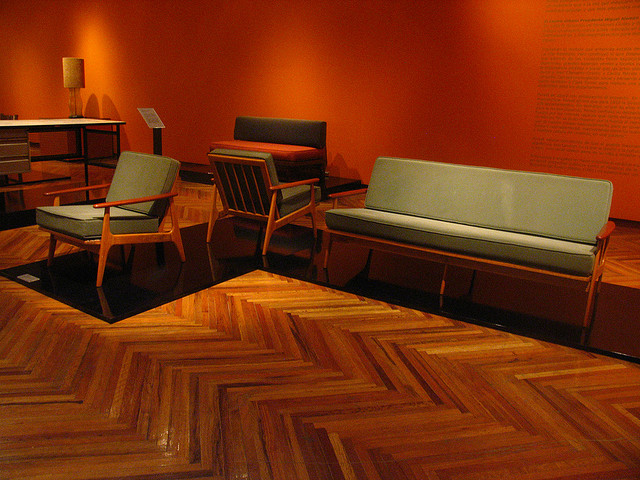 This was not the only time that Van Beuren's and Porset's paths would cross. After he arrived in Mexico in 1937, Van Beuren spent some time in Acapulco where he designed the interiors of the historical Los Flamingos hotel. He then moved to Mexico City where he created the brand Domus. Ten years later, Porset contacted him so he could produce her designs which she would sell in the USA at the design showroom of Artek-Pascoe.
Porset contributed greatly to making modern Mexican design recognized within Mexico, in the USA and in Europe. In 2012, MOMA approached curator Ana Elena Mallet to make Mexico the "destination"" of the MOMA design store that year. As it turned out, Destination: Mexico was one of the best selling editions of the Destination: Design series at MOMA. Next time you jot down furniture ideas for your apartment or update your "Dream Home" board on Pinterest, make sure to add a Butaque.