MA Students Lack Interdisciplinary Access
SAIC prides itself on offering an "interdisciplinary curriculum and the necessary freedom to develop as artists, designers, and scholars." However, the reality seems somewhat different. SAIC is a reputable art institution, named "the most influential art school" by the National Arts Journalism Program at Columbia University. The quality of its Master of Arts (MA) programs' teaching is outstanding. Enrolled students learn from the best in the field, and benefit from an almost absolutely comprehensive learning experience. However, despite the prestige of SAIC's MA programs, an essential feature of what an art school should offer seems to be lacking — the opportunity to make art.
The majority of MA programs (Art History, Arts Administration, Art Education, New Arts Journalism) have no studio classes. There are virtually no opportunities to engage in the making of art within or outside of the curriculum for the graduate students enrolled in these programs. It is both ironic and highly problematic that this is happening within an art school. Shouldn't an art school have student groups and department-led workshops for its students to attempt art forms not included in their course, and grant them access to studios and equipment when needed?
F Newsmagazine asked the administrative directors and assistants of the following departments if they offered activities for SAIC students from outside their program: Painting and Drawing, Photography, Ceramics, Fashion, Fiber and Material Studies, Sculpture, and Printmedia. While some did not reply, most admitted that they had no non-credit classes to allow MA students to discover new art forms. The only department offering a free extra-curricular activity is the Painting and Drawing department, with free figure drawing sessions on Thursdays. Although the Photography department does not have free instructional activities, it does offer the opportunity to anyone who is familiar with black and white photography to use their photo lab. Some of the departmental administrators we contacted were kind enough to provide tips and alternatives on how to get involved in art making around Chicago. Fiber and Material Studies gave information about the Committed Knitters at University of Chicago, Wednesdays, 12 p.m. – 3 p.m., Arts Incubator. The Fashion department suggested classes at Hancock Fabrics stores.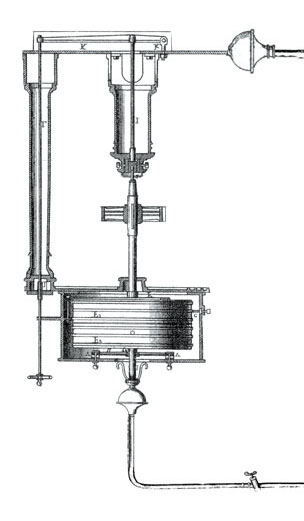 The irony is that other universities in Chicago seem to offer more options for extra-curricular art-making. In other words, MA students at non-art-specific schools have more opportunities to make art. At the University of Chicago for instance, there are plenty of artistic activities available: the 64th Street Print Shop group runs a "communal printmaking studio" for students; there is a club for Chinese Calligraphy; the Music Production Organization provides students opportunities for "music production and networking"; and Outside the Lines, a fine arts club, offers weekly figure drawing sessions and workshops in partnership with arts organizations on campus. Columbia College also has two student groups offering workshops: VivaDoc focuses on non-fiction film and video, and C5 Comic helps students create comics. Finally, the Illinois Institute of Art has a Fine Arts club, a Fashion Focused club and even a Baking and Pastry club.
The activities listed above are all student groups, which leads us to question SAIC students' commitment as much as that of the school's officials. However, if such groups at SAIC were to offer weekly workshops in everything from sculpture to typography, would the school provide the necessary funding for these classes to be free to students? Would departments let the groups use their facilities and supplies?
At SAIC there are student groups for showing and sharing work, such as For Bigger Drawing, the Field Recording Group, and the Art and Technology group LatarX. In terms of actual art making, all that is left is Knitty Knotty, a group where students learn knitting skills. Thus, it is fair to say that there is a general lack of extra-curricular art activities at SAIC.
MA students who wish to take part in artistic creation are usually advised to look into the Continuing Studies programs. A Continuing Studies course costs $560 for an average of 30 hours of teaching spread over one, five or ten weeks. Current SAIC students do not get a discount, although alumni and Art Institute members do. There are many art classes in Pilsen or at Lillstreet Art Center that are much cheaper. Many MA students are baffled at the idea that they will have to search outside of SAIC for opportunities to learn about art techniques. Some of the MA students we talked to were so desperate to get an art-making opportunity, they decided to apply for an Oxbow residency, despite their worries about the supplementary spending it entails.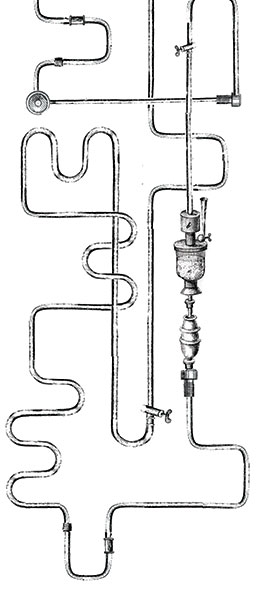 F Newsmagazine sent an informal survey to MA graduate students from several department (Arts Administration and Policy, Art History, Art Education, Visual and Critical Studies, New Arts Journalism), asking them how much access to art-making they have at SAIC. Students could choose to send their thoughts in free form or answer a set of guideline questions. Of the twenty-one students who answered the survey, 96% said that they didn't think they had enough opportunities to engage in art-making at SAIC.
Generally, MA students felt that there are plenty of lectures and studio visits on campus, yet almost no workshops or creative opportunities. While lectures and artist talks are a great way to complement MFA and BFA practices that focus on studio work, most of the MA classes already consist of lectures and talks. A more diverse complement to the MA curriculums would be to offer workshops in addition to lectures, balancing the heavy theoretical teaching with more hands-on creative experiences. "At a school where the proliferation of lectures and screenings is overwhelming, I think it would be logical and fruitful to have events of similar time length and informality for art-making as well," wrote one of the students. "We do nothing but talk and read about art already, making the lectures a bit of more-of-the-same by the end of the day." The students who took part in the survey also challenged SAIC's claim to be "interdisciplinary." Most of them felt like they had little opportunity to cross between departments. Those who have studio backgrounds expressed a strong disappointment regarding their chances of pursuing their artistic practice. Many MA students who hold a BFA or have extensive experience in an artistic practice have tried to take a studio class. However, they were strongly advised against this by their advisor. Not only is interdisciplinarity not readily available in the curriculum, but those who try to reach out are kindly placed back into their program's "box." "A big part of the reason I chose to go to SAIC was to have access to a studio practice," wrote one student, "but I've been really discouraged at the lack of opportunities. If SAIC prides itself on being interdisciplinary, why do I keep hitting walls when I want to explore things that aren't just lectures?"
Ninety-six percent of the students who took the survey said that they were hoping that enrolling in an art school would allow them to either pursue their existing artistic practice or engage in a new art form. Now enrolled, they feel like this is close to impossible. This is due to two factors: the absence of non-credit open classes or workshops, and the obligation to fulfill degree requirements. Having no experience in painting, a graduate student willing to start would have to take an intro class (level 1000-2000), but this is not permitted, as graduate students can only enroll in 5000-6000 courses. Some students also expressed what they see as an imbalance and almost injustice at SAIC: if MFA students are required to take an Art History class, why would Art History, Arts Admin and Arts Education not be required to take a studio class?
Students in MA programs could benefit from the opportunity to try an art practice, to think creatively and apply a different skill set to their theoretical thinking. MA students are encouraged by faculty members to think creatively and pragmatically, yet are offered very limited opportunities to do so.
The remaining four percent who did not particularly see enrolling in an art school as an opportunity to engage in art-making are no less disappointed. Their priority was rather to engage with working artists, though this seems to be difficult as well. Some students clearly expressed that they did not see the connection between art and their major in their courses. They criticized the fact that they had almost no opportunity to have conversations with BFA and MFA students. While some argue that an MA is not an "art-making" degree, the lack of access to art and artists for MA students at SAIC is still problematic. If SAIC MA students have no opportunity to make art, or have a dialogue with those who make it, then why study in an art school? All those MA students might have been better off going to the arts administration, art history, journalism, or education department of a liberal arts university.
Another recurring theme in the survey responses is the restricted access to space. All studios, classrooms, and student lounges are closed and require authorization. These restrictions make many students feel alienated in their own school. All buildings, and certain floors within these buildings, already require SAIC identification cards. Some of the students taking the survey showed exasperation and frustration: "Often, we've had to have meetings in the hallway or wait for the professor to give us access to the classroom." When asked if they had tried to gain more access to restricted spaces at SAIC, the majority of students said that the long process and bureaucracy simply discouraged them.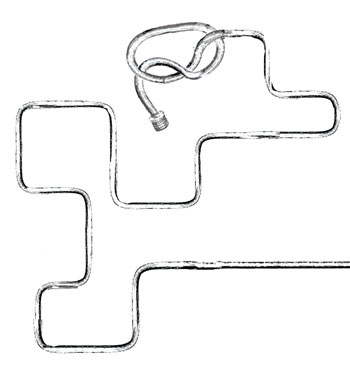 Access to material and supplies is also tricky, and some departments are very protective of their resources. Many students complained that on the grounds of not being a Sound or FVNMA or Photography student, they only had access to very basic equipment despite familiarity with more complex tools. Even if they did not know how to use certain equipment, students were frustrated that the school would not provide training so that they can truly make the most of their learning experience.
The adequate solution to this critical issue would ideally come from a partnership between MA, MFA and BFA students, the student government and student programming board, the Deans and Division Chairs and the Department and Program Heads. Forming a student group through which MFA students, BFA students and faculty members would have the possibility to impart free workshops or evening classes to other students would only be successful if it could benefit from the necessary financial support and generosity of departments regarding facilities and resources.
At the end of the survey, students were asked how interested they would be in participating in free workshops on the same model of already existing free lectures, or in weekly evening classes. They could chose between "not at all," "a little," "interested," "very interested," and "extremely interested." 4.8 percent said they are interested, 9.5 percent are very interested and 85.7 percent are extremely interested.