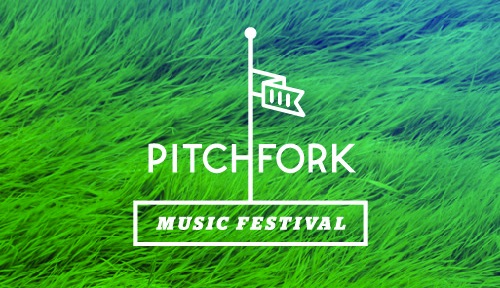 July in Chicago means lots of things: wading through the smell of gunpowder from your neighborhood's collection of illegal fireworks; molesting the air conditioning vents on the El for relief from the heat; elbowing through sluggish hordes of out-of-towners; and, of course, Pitchfork Music Festival. This year, which marks the festival's seventh anniversary, is full of the same eclectic and cutting-edge acts we've come to expect from the music mavens. Here are some of the acts the F Music staff are looking forward to seeing:
---
Godspeed You! Black Emperor
With a divisive election looming, worldwide financial collapse in the works and the coppery stench of revolution thick in the air, the timing is perfect for the return of the cryptic anarchism of these experimental post-rock legends. Formed in Quebec in the mid-1990s, the band took a seven-year hiatus while its members worked on personal projects. Reunited and reportedly working on new material, their set at Pitchfork Festival falls into the category of "can't miss." Their glacially-paced orchestral rock rises and falls in vast crescendos that invoke Explosions in the Sky, Sigur Ros (sans vocals) and certainly their spin-off group A Silver Mount Zion. Add a spectacular light and film show and a fervent fan base for a truly unique live experience.
GYBE takes the stage at 8:30 p.m. on Saturday.
–Kris Lenz
---
Grimes
At the top of 2012, Grimes' Claire Boucher released the stunning and cathartic electronic album Visions into unanimous critical adoration. The Canadian musician has been one of the most blogged and talked about new artists of the year, and is seemingly enjoying her ascension to sci-fi indie-pop stardom: Boucher moved to Los Angeles, designed and released vagina shaped jewelry, formed the "band" L$D with rap caricature Kreayshawn, bought a suit of armor and an albino snake, and also continued to release some pretty killer music.
In March Grimes played a sold out show at the Empty Bottle, and has not returned to Chicago since. Her set at Pitchfork will undoubtedly feel like an abstract homecoming victory lap, Boucher physically returning to one of the many major music blogs who championed her this year, and made the "post-internet" singer's every move a headline.
Grimes headlines Saturday night at 8:40 p.m., providing a euphoric and razor-sharp alternative to the newly reunited Godspeed You! Black Emperor's 8:30 p.m. set.
–Chris Kareska
---
Lower Dens
There are two sides to the band called Lower Dens. The first lays down a stiff motorik beat and cranks the reverb to "deep space," expanding headspace into layers of endless gray vistas. The second takes all that cosmic flotsam and crams it into an area ten times too small — where every technical twiddle jerks the ear into even tighter quarters, like cattle being wrangled. We're not talking about "Side A vs. Side B" differences here: each change seems to happen without warning — sometimes multiple times in a song — making for an absorbing expand-and-contract kind of listen.
The band's set at 3:30 p.m. on Friday will likely be both a nice intro to the festival and a grand exploration of the open air stage, but I'm banking on the festering introspection that will no doubt happen at their Empty Bottle aftershow on the same night. On that venue's small stage, surrounded by blacked out walls, someone's sense of space is going to get skullfucked.
–Brandon Goei
---
The Olivia Tremor Control
One of the great byproducts of the enduring (and growing) legend of Neutral Milk Hotel is the spare light shown on Jeff Mangum's former band and label mates. During the mid-to-late '90s, artist collective Elephant 6 featured the aforementioned Mangum products, Apples in Stereo and Olivia Tremor Control. Despite Mangum's status as a former member of Olivia Tremor Control, you won't hear much of his iconic post-folk. Instead they craft a psychedelic pop sound more akin to Sgt. Pepper or the Beach Boys caught at the tail end of a wicked acid trip (and broadcast from a transistor radio on Mars). The band has reunited at the personal request of Mangum, who curated the 2012 ATP Festival where they performed this spring. A new album is in the works and the key original members are back, reliving lives as the indie stars they never quite were.
The OTC begins their set at 4:35 p.m. on Friday.
–Kris Lenz
---
Ty Segall
Ty Segall's career has taken off since his days with the Epsilons. In those short years, he's built a raucous live set on a keen infatuation with the fat fuzz of 1970s hard rock, but never fails to update the sound a bit with each release, starting with the boot-stomping blitz of Melted and continuing with the Zeppelin-plays-Alex-Chilton sludge-folk of Goodbye Bread. The albums, along with all of Segall's experiments in between, have been invariably gratifying not just by virtue of their songwriting (which is excellent) or their crunch (also excellent) but also because of the way Segall stays true to the vintage grime while modernizing it. Slaughterhouse, the freshest pack of paeans to exploding heads and distortion pedals, contains his take on the wild Motor City sound of the proto-punk days, which is encapsulated perfectly by two inclusions on the tracklist: first, a disintegrating Bo Diddley cover; and second, the ten-minute "instrumental" closer titled "Fuzz War."
You'll find Ty Segall blasting through the midday sun at 3:20 p.m. on Sunday, so if you're looking for a nice breeze to cut through the mid-July humidity the shockwaves coming from the stage's speakers ought to do nicely. Ty is also playing an Empty Bottle aftershow on Saturday night — which, of course, is entirely sold out already — so if you're lucky enough to be holding a ticket, you're in for a good old fashioned small-venue face-melting to round off your Pitchfork Festival experience.
–Brandon Goei
---
Thee Oh Sees
The world of Thee Oh Sees is the fully realized vision of perma-fried California garage punk. The band's artwork regularly features B-movie monsters, rainbows, pot leaves and skeletons; their albums have titles like Castlemania, Warm Slime and Dog Poison; and their music perfectly inhabits that world of retro-junk and intoxicated nervous energy.
Thee Oh Sees began in 1997 as the solo project of John Dwyer from Pink and Brown and the Coachwhips, but have since become a rock and roll warhorse complete with two drummers and zero bassists, prolifically releasing up to three albums a year.
Musically, they bounce between aggressive surf, lo-fi pop, sunshine folk and rock'n'roll, punctuated by Dwyer's signature yelp and electric 12-string guitar fury. Their songs focus on the whimsical storybook lyricism and the zany, tripped-out imagery of early psychedelia, which is evident in the group's never settling on a throwaway title. (See "Ghost in the Trees," "Graveyard Drug Party" and the nauseous and Beatle-esque "Corrupted Coffin").  Thee Oh Sees have all the thrill and intrigue of a haunted house: They're spooky, exciting, and probably unsafe.
Thee Oh Sees play an appropriately sunburnt 2:50 p.m. set on Sunday, giving you 30 minutes to catch them before going to see their comrade Ty Segall tear it up. At 9:00 p.m. Thee Oh Sees will play an aftershow at the Empty Bottle where there their feral garage rock will test the building's structural integrity.
–Chris Kareska
---
King Krule
A funny thing happened late last year. After a long time of suffering through the youth and hubris of endless "soon-to-be" rockstars, I was finally convinced by one. Archy Marshall, the kid behind the Krule, doesn't show his age in his music. The blues in his bones drawl out in a thickly accented baritone that constantly forsakes his years. After coming to terms with the mismatch of voice and body, what's left is a brilliant sense of musicality backed by a guitar vocabulary spiked with sparkling jazz chords.
Teenage hopefuls seem to fall into two categories: those who embrace their youth and those who defy it. The former tend to live out their careers with Peter Pan syndrome, sapping their salad days dry and burning out as martyrs to the party. The latter often gain an ego too big to be healthy and end up overwhelmed and out of place. Marshall seems to have found a nice medium between the two extremes, never forgetting his attachment to London's younger generation but also using his music to earnestly voice the disillusionment of that faction.
King Krule's set at 6:45 p.m. on Sunday will hit right as the heat starts to fade and the festival's final day begins to wind down, which is fitting.
–Brandon Goei
---
Beach House
Beach House's Alex Scally and Victoria Legrand affirmed their positions as king and queen of dream pop this year with Bloom, an ambitious and swooning collection full of the sensual and narcotic songwriting we've come to expect from the Baltimore duo. Legrand's commanding voice is swept over with waves of crystalline, advancing and receding guitar arpeggios, but never is obscured. The group has outgrown the intimately personal space of their early recordings, but continue to sound as if they work exclusively with their eyes closed, in sync on a semi-subliminal level.
Their perfectly timed 7:25 set on Sunday falls about an hour before the average July sunset in Chicago.
–Chris Kareska
---
Oneohtrix Point Never
Sometimes it seems that Oneohtrix Point Never's Daniel Lopatin sees the world through a kaleidoscopic electron microscope, always finding a way to spotlight the tiniest sliver of refracted light and let it shine. The synthetic vision Lopatin puts forth on all his work, especially OPN's latest full-length Replicas, executes that idea by taking half-uttered samples, clipping them arbitrarily and repeating them until they force themselves into a pattern. It's an equation that does nothing less than bring out a majesty in everything it touches, turning tiny blips into glacial groans and overwhelming stages with cascades of sound both unnervingly engulfing and impeccably controlled.
Hearing the set boosted through the sound system of an outdoor stage is likely to also boost the circuit-fried aura that hovers around OPN's tracks, which is another added treat for those crammed in the pit at 5:45 p.m. on Sunday.
–Brandon Goei
---
The Field
As electronic music becomes a more commercially viable product, one imagines that the artists face increasing pressure to produce pop hits in the vein of Justice or, god forbid, dubstep. This environment makes the layered, effortless and patient work of artists like The Field all the more sublime. Swede Axel Wilner is the mastermind of note and he's found room to expand his sound on legendary electronic music label Kompakt. In his two full-length releases (From Here We Go Sublime [2012] and Yesterday and Today [2012]) he's fleshed out his unique sound marked by patient, expansive arrangements that layer syncopated rhythms and simple melodies into tracks that sometimes stretch 10 or more minutes, but play like a life well-lived.
The Field plays the penultimate set of the weekend at 7:40 p.m. on Sunday.
–Kris Lenz