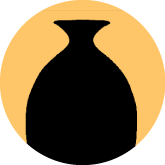 From the outside in
SOFA Chicago/INTUIT Show
NAVY PIER – FESTIVAL HALL
Experience two diverse and astounding art fairs under a single roof. SOFA, featuring contemporary art and design meets INTUIT, a collection of galleries and dealers who specialize in folk and outsider art. For three days in November, these fairs take over Navy Pier and offer a Lecture Series and opening night reception.
(Kris Lenz)Opening night: Thursday, Nov. 3rd 7—9 p.m. | $50.00
SOFA/INTUIT: Nov. 4th—6th | $15 (general), $25 (three-day pass)
ticketweb.com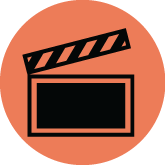 Your type of event
Gary Hustwit's Design Film Trilogy
GENE SISKEL FILM CENTER
Hustwit's films have transformed the design process into a cinematic experience, according to Alissa Walker of Fastcodesign.com. "Urbanized," "Objectified" and "Helvetica" will take a look at the design of the world's cities, the creativity behind the world's objects and a 50-year old Swiss typeface.
(Dijana Kadic)Nov. 4th—10th | $7 (general), $6 (students), $4 (members)
164 N. State Street | (312) 846-2085 | siskelfilmcenter.org
Rapping up a movement
COMMON: HISTORY OF HIP HOP
UIC FORUM – MAIN HALL
Common, the rapper/actor/author from the South Side of Chicago, will be giving a talk on his recently released memoir "One Day It'll All Make Sense." As part of the Chicago Humanities Festival, he will discuss the history of Hip Hop's rise to global prominence, as well as his personal journey to find a distinctive artistic voice in the genre.
(Margot Brody)Saturday, Nov. 5th 6 p.m. | $10 (general), $5 (students)
725 W. Roosevelt Rd.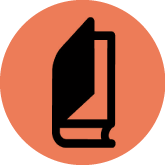 Think you're creative? Listen up
Creatives at Work Forum: Documenting & Archiving Your Practice
CHICAGO CULTURAL CENTER
The Creatives at Work forum series offers discussion panels and presentations on a wide variety of topics affecting arts professionals. Panels will explore methods in the crucial art of organizing, archiving and documenting one's work.
(Nicole Rhoden)Thursday, Nov. 7th 6—8 p.m. | free admission
78 E. Washington St., 5th Floor Millennium Park Room | chicagoartistsresource.org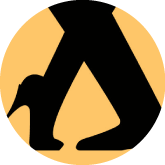 Attention span required
Eiko and Koma perform Naked
MUSEUM OF CONTEMPORARY ART
Celebrating 40+ years of artistic creation, the Japanese-American dance duo are performing their "living installation" "Naked at the MCA." Glacial slowness creates a scene of high drama as the artists explore the human timeline from life through death with gestural expression.
(Patrick G. Putze)free with MCA admission
Tuesday, Nov. 8th 1—8 p.m.
Wednesday, Nov. 9th—13th 1—5 p.m.
Turner Gallery, 220 E. Chicago Ave. | (312) 397-4010 | mcachicago.org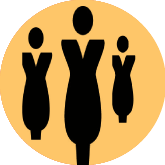 Get your geek on
Geek Girl Burlesque
GORILLA TANGO THEATRE
Gorilla Tango Theatre in Bucktown is baring it all in sexy shows themed after pinnacles of nerd culture such as Star Wars, Star Trek, Lord of the Rings and Indiana Jones. With four shows every weekend, it's difficult to resist this scintillating tribute to geek fandom.
(Simone Thompkins)Friday, Nov. 12th 9:30 & 11 p.m. | $20
1919 N. Milwaukee Ave. | gorillatango.com

Your mom, in a rock band
Shonen Knife
The Empty Bottle
The trio of gracefully aging Japanese ladies make an appearance at the Empty Bottle on their 30th anniversary tour, performing their brand of hard rock, which has been touted as the Asian grrrl-rock analog to the Ramones. Hai!
(Brandon Goei)Friday, Nov. 12th;  doors open at 10 p.m. | $10 (adv), $12
1035 N. Western Ave. | emptybottle.com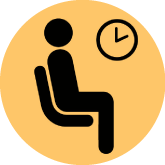 Keep it real
Cinema Slapdown: Inception
COLUMBIA COLLEGE
The Columbia College Film and Video department invites viewers to "come for the film and stay for the fight!" As part of its fall theme "I Came, I Saw, I Conquered," the department invites students and the public to a Cinema Slapdown of the popular movie "Inception." Each screening is followed by a spirited debate.
(Lindsey Auten)Thursday, Nov. 17th 7 p.m. | Free admission
Film Row Cinema, 1104 S. Wabash, 8th Floor | colum.edu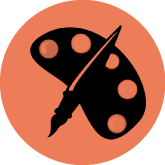 Keep it real
Baring Investigation
SAIC – STUDENT UNION GALLERIES
"[The SUGs staff] wanted to get various stages of work because that is not something that you typically get to see around campus," explains Stephanie Cristello, Marketing and Communication Director for SUGs. The opening reception for Baring Investigation, a show resulting in the Student Union Galleries 'open call' for submissions from SAIC students, opens November 17 at Parallax Gallery. The show will consist of student work in various stages of completion providing insight into artistic practice that is not typically presented in a gallery setting.
(Michelle Weidman)Opening reception: Thursday, Nov. 17th 4—6 p.m. | Free admission
280 S. Columbus Drive, room 122 | blogs.saic.edu/sugs

Be an art patron
Holiday Art Sale Preview Party
SAIC – MACLEAN BALLROOM
This benefit party gives you the opportunity to cherry-pick the best student artworks on sale. If, in fact, you are part of the 99 percent trying to make the rent, you might want to wait until the weekend, when admission is free.
(Michelle Weidman)Thursday, Nov. 17th 5—8 p.m. | $35 per person, $60 for two
112 S. Michigan Ave.
Don't fence me in
Timothy H. O'Sullivan: The King Survey
ART INSTITUTE OF CHICAGO
Sullivan apprenticed to famed Civil War photographer Matthew Brady and helped document that conflict, but his most memorable photographs are of the American West, which he traveled as photographer for the U.S. Geological Survey. Museum staff will conduct a guided tour of the exhibit (which runs through the first of the year).
(Xiaomeng Li)Friday, Nov. 18, 12—12:45 p.m.
Gallery 100, 111 S. Michigan | (312) 443-3600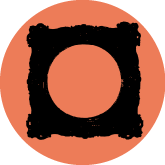 On the edge
James M. Smith Opening Reception
PERIMETER GALLERY
St. Louis native James M. Smith will be showcasing an installation of his work at the Perimeter Gallery in River North on November 18. Also featured will be the abstract paintings of Charles Kurre, who works out of Phoenix, Arizona.
(Michael Pena)
Nov 18—Dec 31 | Free admission
210 West Superior | perimetergallery.com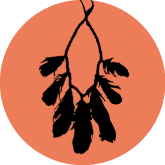 A plethora for purchase
HOLIDAY MARKET – RANDOLPH STREET
The Randolph Street Market boasts over 200 nomadic traders of high-end and reasonably-priced gems: furniture, housewares, vintage clothing, jewelry, lighting and collectables. The plethora of purveyors is sure to have something for even the most discriminating shopper, with styles from Bohemian to mod to haute couture. These eclectic pieces are ideal for holiday shopping.
(Elli Gotlieb)Nov. 19—20, 10 a.m.—5 p.m.
Plumbers Hall 1340 W. Washington | randolphstreetmarket.com
Shop! Make art! Recycle!
BIRDHOUSE MUSEUM PRESENTS THE Annual Works on Cardboard Show
CHICAGO URBAN ARTS SOCIETY
More than 100 Chicago artists put their creative talents to use on recycled cardboard at the Chicago Urban Arts Society. The exhibition attempts to present an informal exchange of ideas between artists and the art-viewing audience by hosting a unique holiday shopping experience with original artwork starting at $10.
(Diana Buendia)Friday, Nov. 25, 2 p.m.—Nov. 27, 10 p.m. | Cash and carry
2229 South Halsted Street, Chicago, IL 60608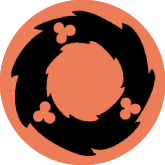 Tired of turkey? Maybe this is your meat
20th Annual Wreathing of the Lions
ART INSTITUTE OF CHICAGO
Wear your elf hat and bring whatever good cheer you can muster to the museum's holiday salute. The Wooten Choral Ensemble will sing.
(Evangeline Politis)Friday, Nov. 25, 10 a.m.—3 p.m.
111 S. Michigan Ave. | (312) 443-3600|artic.edu/aic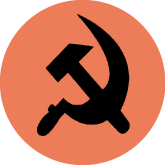 Cold War nostalgia
Soviet Political Posters and Cartoons
Block Museum at Northwestern University
The Block Museum at Northwestern University is exhibiting Soviet Political Posters and Cartoons. The artwork is part of a project by the Soviet Arts Experience, a 16-month showcase of works by artists under the rule of the Soviet Union. Vivid illustrations and strong messages about Communism invite viewers to experience the exotic political art world of the Cold War.
(Eun Ki Kim)Through Dec. 4th | $5 (suggested)
Tues., Sat., Sun., 10 a.m.—5 p.m
Wed. thru Fri. 10 a.m.—8 p.m.
40 Arts Circle Drive, Evanston, IL | blockmuseum.northwestern.edu