Four awesome women working in various sectors of food and fashion journalism around the city have teamed up to create a euro-style convergence of food, fashion and culture, also known as: Dose Market. One Sunday a month, the four women — Emily Fifer, Daily Candy Chicago's editor; Jessica Herman, Timeout's Fashion editor; Heather Sperling, Tasting Table Chicago editor; April Francis, founder of the Haute Closet — work with creative locals to cull from the finest food and fashion vendors in the city, setting up shop at the River East Arts Center for one big old glorious market that celebrates quality materials, innovative design, and all sorts of culinary goodness.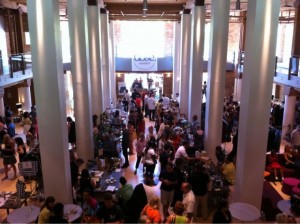 When the four women were interviewed by Refinery 29, Sperling noted "The desire to bring an incredible, year-round gathering to Chicago, and to support local artisans and entrepreneurs who we respect and admire. In terms of existing markets, we're especially inspired by New York's street and flea-market culture." Which I love — Chicago could stand to lose its street vendor ban and amp up the street culture.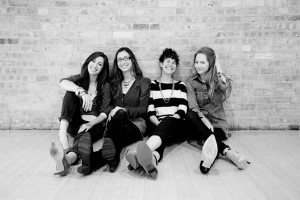 Although the first Dose Market happened just last weekend, the second one is coming up on July 10, from 10 a.m. — 4 p.m. I missed the last one because I was living it up in Mexico, but I'm reaaaaalllly excited to kick off my last month in Chicago (alas, I'm moving to the Big Apple on August 1) with some really freaking good shopping and really freaking good food.
— Amanda Aldinger
images: dosemarket.com, refinery29.com