Last week, editor-in-chief Brandon Kosters and I made our way on over to Tiffanys & Co. on Michigan Ave. for the launch of the Joffrey's Spring Gala, which is happening on April 29 at the Auditorium Theatre, and a follow-up fete with dinner and dancing at the Palmer House.
Let it be known: the people at Joffrey know how to throw a fabulous party. Brandon and I roamed amongst the gorgeous jewels, sipping cocktails and eating fabulous hor d'oeurves, while a percentage of each sale went towards the Joffrey (I spent the evening trying to coax Brandon into dropping some dough on his favorite School News editor, but…to no avail).
If you feel like supporting the Joffrey, their Spring Gala is sure to be a real treat. Not only are they lining Wabash Ave. with a red carpet for all the attendees, but you'll get to see a very special performance by the Joffrey ballet dancers — what could be better?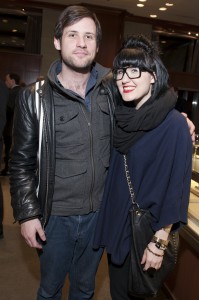 Brandon and I at the Joffrey's Spring Gala launch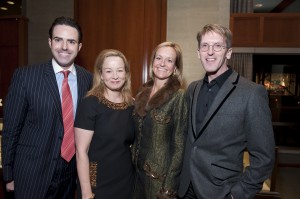 Christopher Clinton Conway, Gala Chairs Courtney A. Thompson and Wendy L. Chronister, and Joffrey Artistic Director Ashley Wheater
Photos courtesy of Robert Carl Photography
—Amanda Aldinger