By Brandon Kosters
Illustrations by Olivia Liendo
It's time once again, boys and girls, to pay tribute to folks at SAIC who divide their time between making visual and sonic art. Some produce music that accompanies their own visual work, in videos or in performances; some create music simply to evoke imagery; and, for some, what links the two practices is much less apparent.
Here is a look at four members of the SAIC community whose creative impulses propel them towards producing sound and imagery. If you or someone you care about is an audiophile, write to [email protected] to tell us about it.
ROBERT HOTCHKISS THOMPSON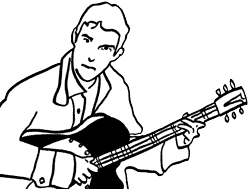 01-open-sore-aporia-failmarch-14-2010
WHO
SAIC undergrad in the Painting Department — currently has work on display in the BFA show, "Goes by Blockee or Little Bogger." In describing his practice he says, "First there's an enchanted little baby, then a sadistic and hornmad tyrant comes to brood for a hell of a (long) time, and then it's done. It is the commemoration of wimp's wimpdom."
ASPIRATIONS
"I've always thought it'd be really nice if I recorded things, then released them, and then maybe other people would listen to them. That'd be nice, but a Grammy would be nicer."
AURAL DEVELOPMENT
"I got started as a kid making weird skits with a tape recorder, playing with the record player like every other chump. In high school I made beats, wanting to be Gravediggaz, Cage, Necro. At some point following high school and before coming here I decided I wanted to become a recorded phantom in my own right, whatever that means. Now it's just a matter of making the music something somebody would want to listen to."
TOOLS
Accordion, keyboard, drums, electric bass, a "steel-bodied tricone resonator guitar"(pictured) that he built with his father, and a "Chair Zither" that he built in Eric Leonardson's "Instrument Construction" class.
CHECK OUT
Rob's Myspace (www.myspace.com/maisontropicale)
ERIC LEONARDSON
springboard-for-art-of-hardware-hacking1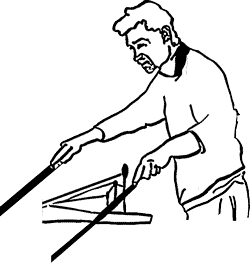 WHO
SAIC instructor and alum (MFA Time Arts, 1983). Works as an audio-media artist, organizer and musician with a background and education in visual arts. In the 80s he helped start the Experimental Sound Studio with Lou Mallozzi and a handful of like-minded artists from SAIC.
CONNECTIONS
Plasticene, a physical theater company directed by Dexter Bullard; WUMMIN, who describe themselves as "a horse-hair metal power trio"; Auris, featuring Chris Pressing (founder of Chicago Composers Forum) and Julia Miller, guitarist and SAIC Adjunct Associate Professor in Sound and Liberal Arts.
AURAL DEVELOPMENT
"Drawing pictures while listening to recorded music was how I developed my interest in art at a very early age — humming melodies and making vocal sound effects while drawing … I was some sort of savant then. The attention was embarrassing." Discovered Marcel Duchamp in high school. Also inspired by Robert Rauschenberg and John Cage. The punk movement of the 1970s was highly influential, which he considers "the logical application of the Dadaist mission … the walls between pop music and high art were disintegrating."
TOOLS
A self-built instrument called the Springboard that comes from "city life," made from coils, wood board, inexpensive hardware-store items and a walker, all amplified with a piezo disc contact microphone. The result: an exploration of "microtones and timbres you won't find with conventional instruments."
CHECK OUT
Eric's personal website (ericleonardson.org); the Midwest chapter of the American Society for Acoustic Ecology (mwsae.org); the World Listening Project (www.worldlisteningproject.org); Experimental Sound Studio (www.experimentalsoundstudio.org)
ADAM MOSES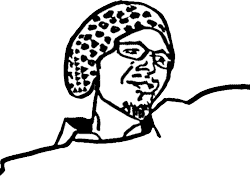 bottom-up-reggae
WHO
SAIC undergrad focusing in sculpture — creates what he calls "craft-oriented utilitarian wares." Spends a lot of time in the studio singing, writing lyrics and drumming. Has a background playing dub, funk and reggae and is currently learning West African drumming.
CONNECTIONS
The Roots Rockers Club, alongside fellow SAIC students Bruno Smith and Kevin Suzuki. The group is actually a real club which meets every Friday at about 6:30 p.m. in the Columbia College music building at 1014 S. Michigan Ave., room 411: "Everybody is welcome! Feel free to come play with us or just sit and enjoy the vibration."
INSPIRATIONS
Re-appropriation. Ray Johnson, underground artist of the tail end of the Fluxus era and the "Father of Mail Art," is especially influential: "His ground up methods are evidence that Americans still have the potential to look in the right direction." The Rasta movement and the rise of reggae music in the Caribbean: "During the 1970s and '80s, Jamaica was filled to the brim with artists that were appropriating songs from each other often within a month of a song's release. We could all learn from this 'open source' method of developing an artist's community."
CHECK OUT
The Roots Rockers Club's myspace (www.myspace.com/therootsrockersclub)
ANDY LUHRING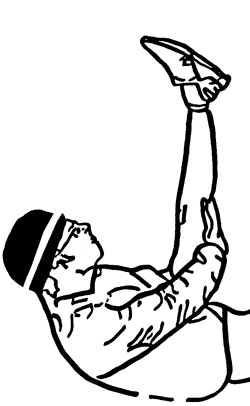 WHO
SAIC underground focusing on interior architecture. Goes by DJ EQ (aka Equation or And-Eq). Got his start playing at the Crack House, an art student-run makeshift art venue in Columbus, Ohio. Currently performs frequently in Chicago at the Myour House parties, and for the Praksis organization.
ASPIRATIONS
Continuing to produce, tour and throw parties ("crazier than the ones I've already been working on"). Also working out collaborations with The Freakeasy events on the westside.
WHY MUSIC?
" I play other people's music to make other people dance, and I play the music I make for me … I try to involve music in everything I do; I'm always listening to it, I'm always looking for it, I'm constantly bouncing to it, and it pretty much always reflects what I'm feeling … I have mixtapes on top of mixtapes that I make for myself to listen to while I'm working on stuff at school. Just stuff that helps me concentrate."
CHECK OUT
Andy's music blog (www.bisforbounce.com); Gramophone Records Store (www.gramaphonerecords.com).