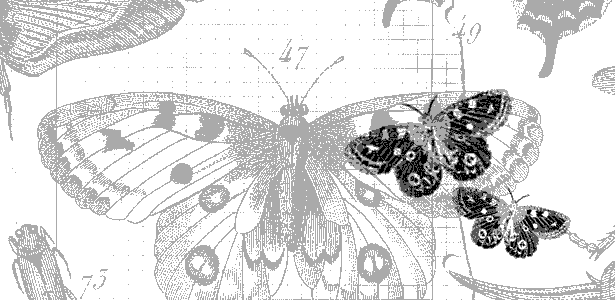 by Saralyn F. Fosnight
Myths of the modern artist
One of David Getsy's longtime interests is sculpture, "How gender and sexuality and eroticism in sculpture affected the development of modern sensibilities regarding sexuality in contemporary sculpture," as he mentioned in an interview. He hopes to give art students "an understanding of the ways their work is related to earlier traditions." He said it was a case of "similar problems, new solutions." He added that he thinks it's interesting to see how other people have dealt with similar questions in other times.
Getsy, an Assistant Professor who received his doctorate from Northwestern University in 2002, taught at Dartmouth College in Hanover, N.H., before returning to Chicago to teach at SAIC. He taught two courses at the school from 1999-2000 while he was a graduate student at Northwestern.
When asked why he returned here to teach, he said, "People are excited about what they're doing and art in general." He said he thought the school was a "great environment in which to teach and work."
Getsy has wide-ranging interests in everything from Victorian art of the late 19th century to Internet art and video game theory. He will be teaching courses in the fall about artistic identity—the way artists have come to expect to set themselves off from the rest of the population through choice of apparel, personal style, and other considerations. Specifically, he'll talk about Van Gogh, Gaugin, Oscar Wilde, and others, as well as Picasso's early years, and he'll correlate these artists with contemporary artists such as Tracy Evans.
American t-shirts & fashion statements in Zambia
"How do recycled American T-shirts become new fashion statements in Zambia? What do a Haitian voudou priestess in Brooklyn and a dancehall queen in Jamaica have in common? How does McDonald's commercialize ties between African-American and African culture?" asks ethnographer Karen Morris. She will "investigate the different ways in which Africa and the people of African descent are imagined and negotiated through visual imagery, film, fiction, news media, globalization and development discourse, art, religion, popular music, and life history" in her Africana studies class this fall.
Early in her career she made a survey of hip-hop nightclubs and community formation in San Francisco. An Assistant Professor, she specializes in African studies. She is particularly concerned with the circulation of news media and information about "home," crisis, family, and politics between immigrants from the Côte d'Ivoire living in Washington, D.C., and their friends and families back home.
Morris has an extensive background of ethnographical research and has taught workshops in reading and writing ethnographies of Africa and the African Diaspora. She taught anthropology and cultural studies at Stanford University, where she also received her doctorate earlier this year, and has taught in the Communication Arts Department at the University of Wisconsin in Madison. She will teach "Historical Studies: Themes in Africana Studies" and an undergraduate thesis seminar this fall.
States of racial minds
When asked why he came to SAIC, Patrick Rivers responded, "While many social scientists deeply committed to teaching and research are afraid of such an appointment at an art school, I have no such reservations about being 'typed' or 'pegged.' I see such an appointment as a challenge and an opportunity, especially in these times. It is during such moments as this, socially transformative art comes not just into view but into plain view. Being a part of something like this excites me and makes me hopeful."
Rivers is interested in cultural politics and visual and critical studies. He has completed a comparative study of state regulation of racial hatred in general and hate speech in particular, States of Racial Minds: Government Hate in the United States and South Africa, which is currently under contract with University of Illinois Press. According to Rivers, he "reads banal but significant state documents such as police reports and film classification and certification records to argue that states oddly reiterate the hate they seek to eliminate."
Rivers lived in Chicago between 2003 and 2004 while on a postdoctoral fellowship at the University of Chicago. He obtained his doctorate in political science from the University of North Carolina, Chapel Hill, in 1998; was an Assistant Professor of law, societies, and justice and American ethnic studies at the University of Washington in Seattle; and prior to that, a visiting Assistant Professor at Bates College in Maine. In his position at SAIC, he'll be an Assistant Professor of Visual and Critical Studies. This fall he'll be teaching "Africans in the World," an introductory Africana studies class, and an undergraduate thesis class.
Butterflies and genes
An evolutionary biologist who studied butterfly wings when he was doing his graduate research, Andrew Yang is interested in the way wing patterns change in relation to the size of the butterfly's wing. Asked to explain further, he said he was interested in the ways some species' wing patterns will change depending on environmental factors. "How are patterns laid down in organisms in general? What is the interrelation between an eye spot on one wing and the other, and various developmental connections?"
When asked about his reasons for coming to teach in an art school, he said he has a lot of "personal interest in the intersection between visual representation and science." He said that he is "excited by science and art for pure curiosity reasons," and he hopes that a reciprocal relationship with art will evolve during his teaching experiences at SAIC.
Yang, who received his doctorate from Duke University in May 2004, is an Assistant Professor in the Liberal Arts Department and will be teaching science. His specialty is evolutionary biology, and he continues to be intrigued by conceptual evolutionary biology and the philosophy of biology. At present he is studying social organization in ant colonies.
Skylab and the trope of the boat
In March 2001, Rebecca Dalvesco wrote Architecture in Motion: The Interior Design of Skylab for a show at The Art Institute titled 2001: Building for Space Travel. Recently, this article was reprinted in Humanities: The Magazine of the National Endowment for the Humanities.
In her article she points out the unprecedented design problems the Skylab space station presented: How do you equip a lab when there is no clear distinction between up and down? How do astronauts eat, bathe, shave, use a toilet, and brush their teeth? How do you restrain sleeping astronauts so they do not float out of bed, bump into things, and wake up constantly? How is morale maintained in such a small place?
Dalvesco is also interested in Norwegian architecture. In August this year, she participated in the Third International Conference on New Directions in the Humanities held at Homerton College at Cambridge University, Cambridge, UK. She presented a paper, "Norwegian Architecture and the Trope of the Boat," in which she discussed the use of boats for houses during World War II after the Nazis destroyed many Norwegian homes in bombing raids. "This form of the 'upside-down boat' has been used by Norwegian architects as a trope as well as a generator of form [in the design of Norwegian buildings since then]."
An Assistant Professor, she said in an interview that she came here "because of the transdisciplinary nature of the program."
She comes from Arizona State University, where she received her doctorate in architectural history, theory, and criticism in May 2004, and where she was an assistant professor of art and design history. She also has a Master of Science degree in industrial design theory, criticism, and history, and has published many essays on film, industrial design, and architecture. She has also written a book about R. Buckminster Fuller, Fuller Speak, in which she discusses Fuller's Dymaxion Vehicles and his use of language.
September 2005