Jennifer Dorothy Lee works in the Art History and Theory & Criticism departments as an assistant professor.
Sona Kim: When was the most fulfilling moment in teaching?
Jennifer Dorothy Lee: It happens occasionally, but I remember this time when I was teaching a class in Social Movement in Hong Kong during the [2019] protest movement right before the pandemic. We hosted a class, and invited students mostly from Beijing and Shanghai over. Everyone had very diverse opinions and multiple points of views, including the moderate ways which reflected — a little bit more — the Chinese government point of view. It was a very intense conversation and the class was supposed to end at 9 o'clock, but no one moved. Next thing I knew was it was 9:30 pm and everyone still stayed to engage in the discussion. This experience was incredibly rewarding and I could say that this is why I am teaching. 
SK: Did you always want to be a teacher when you were little? What was your dream when you were five years old?
JDL: Well, when I was five years old, my dream was to be sitting on the cloud and feel the peace. But I still think that my nerdy side would have been very appreciative of me teaching. Also I always loved my teachers and loved reading. 
SK: What was your favorite book while you were growing up and do you have any books you might want to recommend?
JDL: While growing up, I loved the book called "Pnin." It was written by a Russian writer Vladimir Nabokov, who is famous for the book "Lolita." "Pnin" is a really funny book and a book he actually wrote in English. It was serially in the New Yorker and I found it heartbreakingly hilarious, adding with the fact that he was a genius. I also think that revisiting the Russian literature for the general English reading public would be a good idea. 
Another book that I thought about recently is "Rolling the Rs," written by R. Zamora Linmark, a Filipino-American writer. The author plays with the language and brings out the kind of coming of age experience, not only the Asian American or Pacific Asian American kids, but also with the LGBTQ+ identities. The novel came out in the '90s, but was reissued recently. 
SK: Wow, I am definitely reading them. Sounds so interesting. Do you have a favorite place in Chicago so far?
JDL: Unfortunately, because of the lock down I haven't really thought about it thoroughly, but I would love to go back to the Lyric Opera House. "'Magic Flute" was on for the production and they staged it very well. They revived the whole Bauhaus style of the 20th century. And aside from the fact that the opera itself was fantastic, I was stunned by the opera house itself – the early 20th century architecture. It really was the Chicago landmark. 
SK: Unfortunately for myself, I haven't been to the Opera House, and now I have more things I must experience! Which part of the body do you use the most when you work?
JDL: Definitely my lower back.  I recently finished writing a book, and I bend forward a lot. So my lower back is vulnerable and overused. Also, I have been sitting on the floor for 10 years throughout my PhD and this current job. Now I am completely prohibited from sitting on the floor.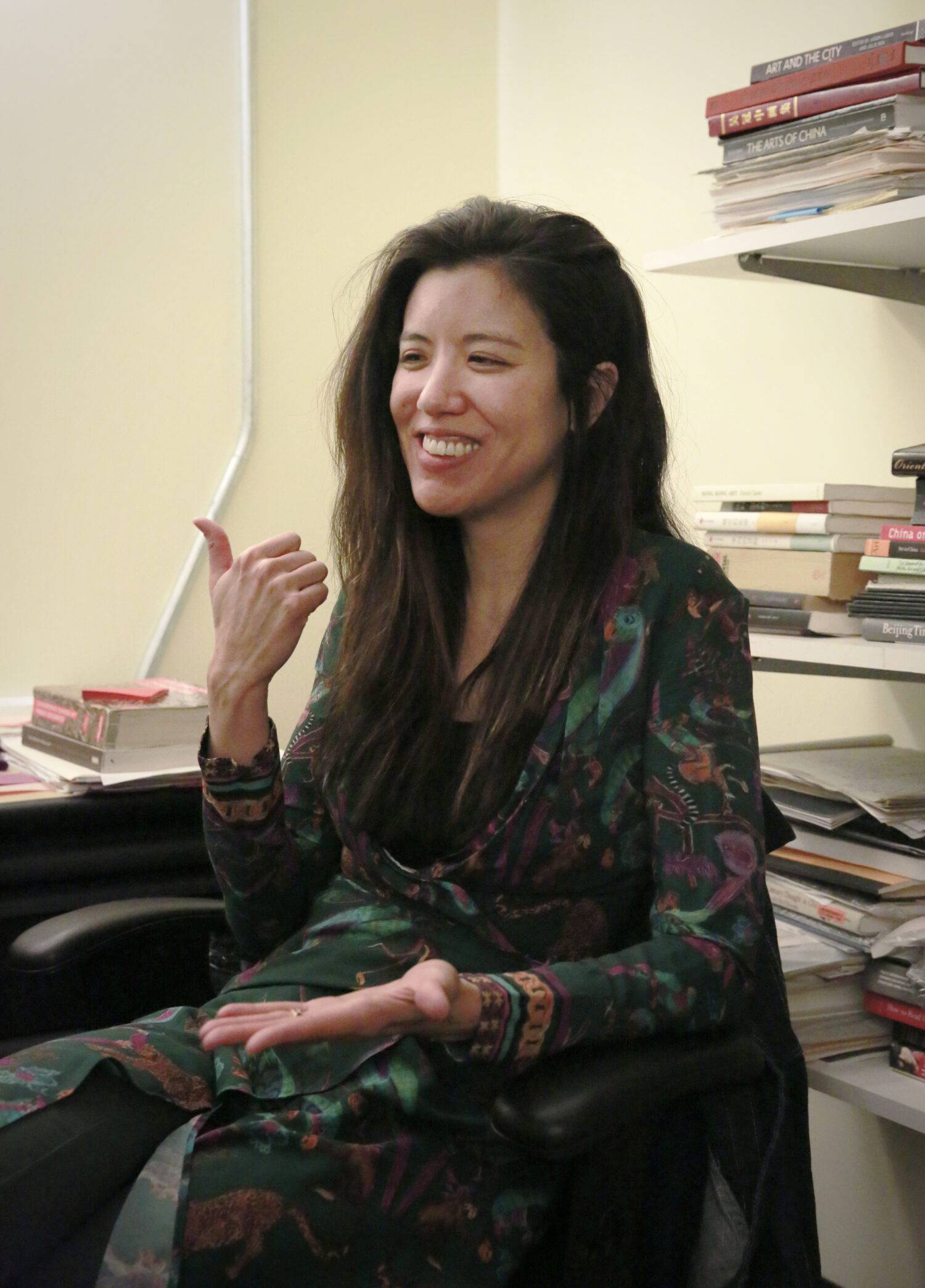 SK: Can I ask you about the book you have recently finished?
JDL: It is still in process of publication, but the topic is about the transition of the Maoism in China and what that means for art and creative work. Through this book, I look at how artists who are raised with the Maoist thought and practice go through a painful renegotiation in order to reengage with the global practice and how they leave the Maoist practice behind. It actually is not something that can be cutoff completely. 
SK: What is your lifelong goal?
JDL: I have an ongoing secret project (it is not a secret anymore if I say it). I am really intent on writing a work of fiction. So, I am interested in engaging in creative work; it's not a visual-based material. One particular idea is my dream, and if I can trim this out and make something out of it that could be engaging to the reader, that could be satisfying.