It's the beginning of a time like no other in Chicago: the lakefront is heating up, vaccines are rolling out, and we're gearing up for a hedonistic summer. Unfortunately, dating apps' swipe-and-scroll methodology allow for a cesspool of less-than-desirable messages. Here are some of the crudest and cringiest interactions from the virtual dating world, submitted by you, the members of the SAIC community.
Or: Who needs a crash course on cyberdating in the partially-vaccinated late-techno-capitalist purgatory we're living in?
1. The Male Gazer

An unforgettable opener continues the ugly tradition of obscene sexualization. A friendly reminder to never forget the all-powerful block button.
2. Public Sex: Part 1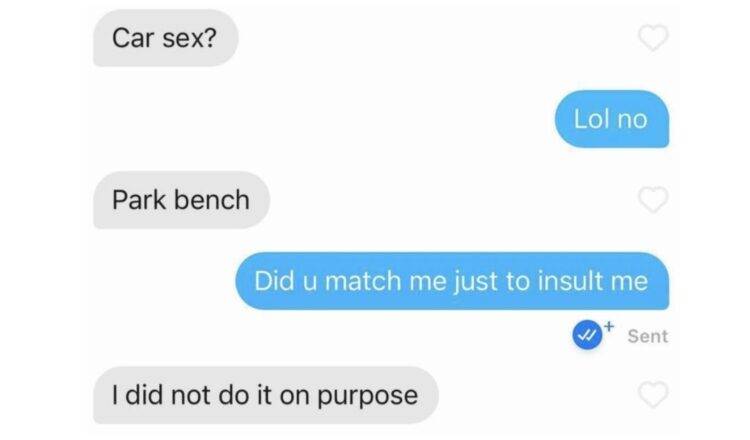 The person who was strangely enthusiastic about public sex during a worldwide pandemic. Social distancing: many of us are in need of a remedial lesson.
3. Public Sex: Part 2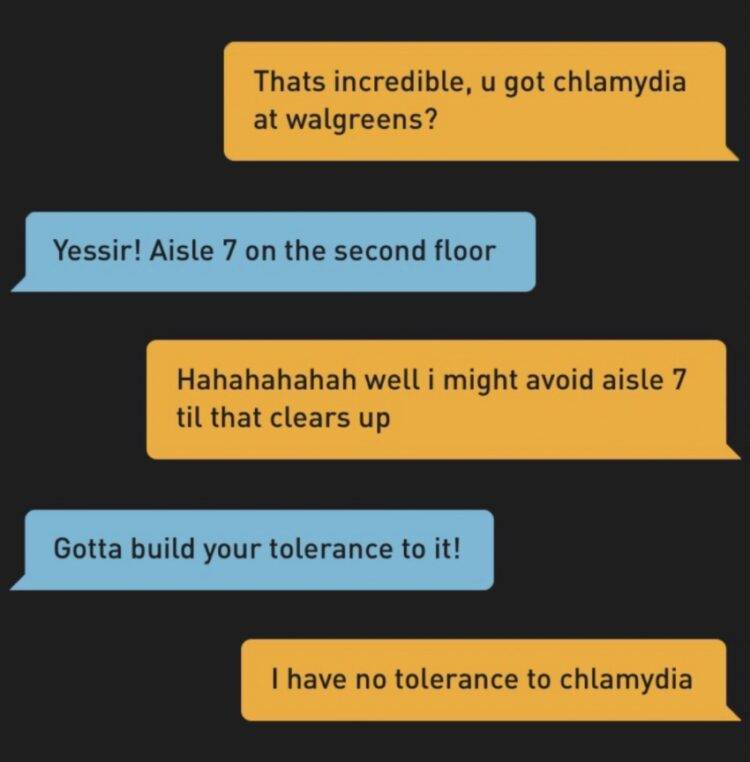 The unfortunate chlamydia incident … I had to read it, and now so do you! Note to self: avoid Aisle 7 at every Walgreens within a 50-mile radius.
4. The Apologetic Admirer

Be careful not to fall into the paradox of rueful compliments like this person. Seduce with confidence, besties!
5. How to Fall in Love at First Swipe

Step 1: Fall head over heels with a carefully curated profile. Step 2 (Optional): Message each other. Step 3: Never speak again.
6. A Persistent Horniness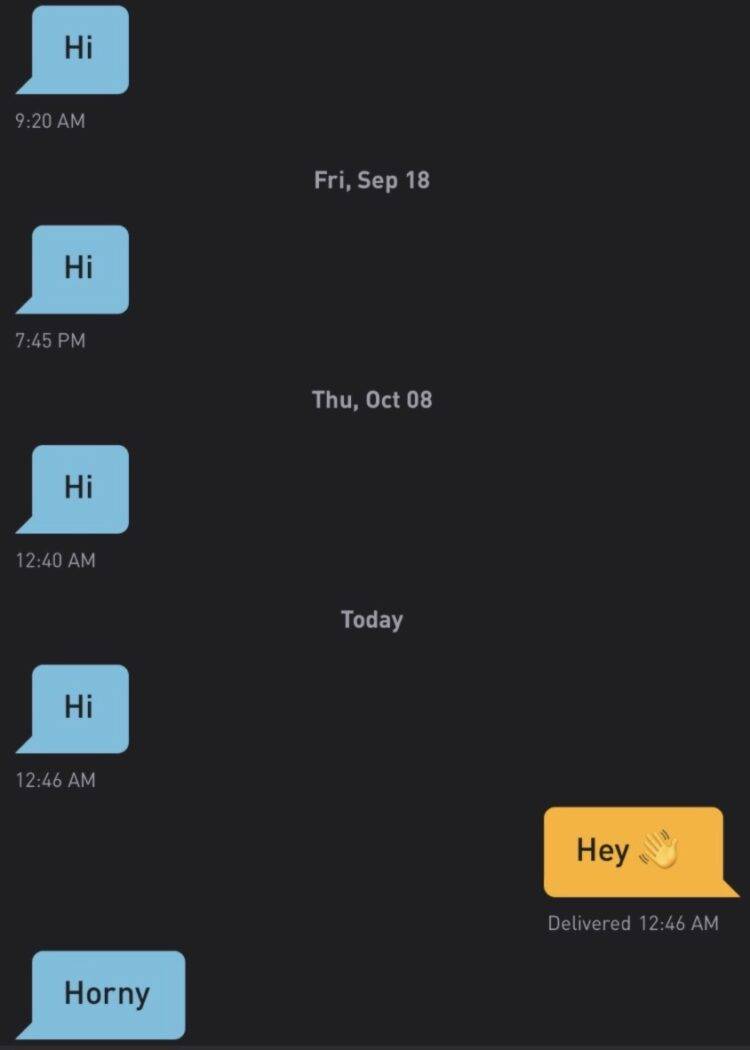 The person who wasted neither time nor words. We should all aspire to be as efficient as them.
7. Cyber Stockholm Syndrome

Sometimes it gets to a point where you have to delete Tinder and call your therapist. Don't be embarrassed, it happens to the best of us.