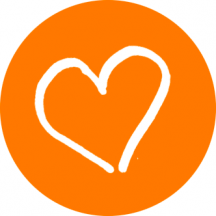 The OpenLab is a little room with a website and a big idea: providing a catalyst for open art and design practices at SAIC. This will be a space for creatives to gather and generate knowledge, ideas and resources — and then make them available online, to anyone, for free.
OpenLab is spearheaded by Christopher Baker, Assistant Professor in the Art and Technology Studies department. In his five semesters teaching here, Baker has cultivated relationships with an energetic group of students, faculty and staff who are working in what he calls "open ways." But these artists and designers are spread out across the school and the Internet. In the OpenLab, students will find resources to develop and publish projects that celebrate open source philosophy. Although the Internet makes sharing possible, he explains that the conversations we have online are often "one-dimensional and functional … having a physical location is a way to get more people involved." This lab addresses a need to consolidate, to make room for an emerging community to develop and grow together.
The OpenLab is in a tiny room in the MacLean basement, but aside from its underground location, it is a bright friendly place that bears no resemblance to the dark and lonely nerd-caves we imagine when we think of computers and code. There is a small round table for discussion, and a few surfaces that can accommodate a soldering station for wiring small circuits or prototyping projects. The room always smells like coffee. When giving tours of the space, Baker spends most of his time talking about the lab's coffee and tea selections. If you visit, he will labor over a time-consuming, pour-over method that guarantees a moment of relaxed conversation followed by a very methodically brewed cup.
Currently, the OpenLab's web component exists as an online forum, which keeps everyone's links to resources in one place. The forum is already a web destination for more than 20 students, faculty and community members, who are actively discussing a wide range of topics, from de-bugging code to upcoming exhibitions and collaboration opportunities.
Like other buzzwords, the definition of "open source" is not quite so easy to pin down, but the energy surrounding OpenLab suggests that SAIC students are already exploring questions of openness and making free content in their own ways. Brannon Dorsey — a tech whiz in his junior year — describes "open source" as "open access."
"Accessibility. Above all it means access to information without restrictions that come from intellectual rights protections." To this, Dorsey quickly adds that open source is not about "not getting paid for your ideas or the legal retention of your work, it means empowering others to use it in ways that benefit more people, allowing ideas to grow." Last semester, Dorsey designed and developed zetamaze.com, which is a collaborative game that encourages players to change and explore a 3D environment. Zetamaze is open source — Dorsey says you can grab the code from his GitHub page. GitHub is free online service that makes sharing open source projects easier.
Zetamaze is one kind of project that you might encounter at the OpenLab, but the space is not exclusively for art involving code. Students across departments have expressed interest in a range of projects, primarily in the form of workshops, in areas like open source typography or education. If students find a way to make the most of this opportunity, the OpenLab could become a place where ideas about open practices can develop. Many students at the graduate and undergraduate level are enthusiastic about the lab's potential, and are working alongside Baker to make OpenLab a tangible reality. Faculty from Sound, ATS, and AIADO are also involved. Next year, an incoming graduate student will receive a research fellowship to advance the goals of the Lab. The fellowship is sponsored by the Shapiro Center, the school's recently launched center for research and community outreach.

The OpenLab's arrival presents a complicated question: How does SAIC feel about giving knowledge and resources away for free? Baker hopes students will submit project proposals where the OpenLab will act as a partner in a collaboration. Baker says that having a physical space for open ideas grounds this philosophy in community: "It's not anti-capitalist or anti-this and anti-that, but a way of putting community first. A way of hopefully humanizing these computer-mediated relationships."
The OpenLab is set to launch on Valentine's Day; this date was chosen specifically for the day's symbolic connection to celebrating love. When asked about his definition of "open source," Baker pointed me to the symbol of a heart, and to a YouTube link of American writer, thinker and teacher Clay Shirky, who says that what drives the open source philosophy are the ideas that we pursue for love. Not the hypersexualized saccharine stuff that oozes out of Hollywood and marketing departments, but the love we have for ideas and sincere human relationships. This is "love, internet-style."
After February 14, SAIC students will have a room to meet up and share their love for ideas on art, design, fashion, whatever — for free. No tech experience required. Just a heart.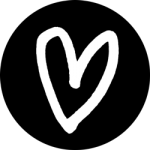 To learn more about OpenLab or to get involved, check out these events:
Launch: February 14, 2014
Kib.io Workshop: March 1, 2014
A half-day workshop for SAIC students, faculty and staff introducing Kib.io and mobile projection mapping.
rπ  + oF Workshop: March 29–30, 2014
A two-day workshop open to the general public. Learn about using a powerful yet inexpensive Raspberry Pi computer with openFrameworks, an open-source platform based on C++ programming language.
OpenLab Hackaday: April 4, 2014
An all-day workshop for creative coding that's open to SAIC students, faculty, and staff.