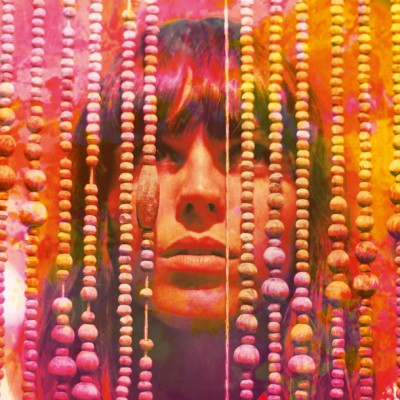 Melody Prochet's debut album as Melody's Echo Chamber has all the charm and ornamental zaniness of a good "I Spy" book spread, with as much attention paid to detail and arrangement. The psychedelic aspects of the album are playful and suggest discovery, like a hazy and hilarious encounter with the everyday world as opposed to the paradigm shifting head-trip that 'psych' tag so often implies.
The French songwriter met Kevin Parker of like minded Australian dream-rockers Tame Impala after one of Parker's shows in Paris where she passed along a demo of her music. Her then-band, My Bee's Garden, was subsequently invited to open for Tame Impala on a European tour. When Prochet was ready to go solo with Melody's Echo Chamber, Parker signed on to produce and play guitar on the debut, the instrumentals for which were recorded at his home studio in Perth, Australia, while the vocals were recorded Prochet's childhood home in the South of France.
Though Prochet's songs are presented under her name, Parker's hand in the project is undeniable, and their collaboration fully realizes the compositions. The spacescape synths on "You Won't Be Missing That Part of Me" were unquestionably in his arsenal during the recording of Tame Impala's 2012 album "Lonerism," the mind-bending counterpart to "Melody's Echo Chamber" in the neo-psych bin. The album's production shines new light on the potential of a phased guitar (on "I Follow You" a burning solo brilliantly replaces the final chorus), various keys and mallets ("Snowcapped Andes Crash") and reverse delay (dominating "IsThatWhatYouSaid") through variation, restraint and careful timing — these sonic gems and others constantly pass through a revolving door onto the bright and consistently tight-knit 1960s pop drums.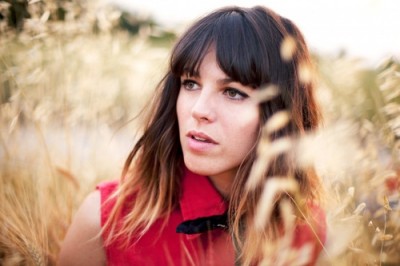 "I Follow You," the album's opener and highlight, displays what the album does best. The crystalline guitars and layers of Prochet's voice in different stages of swooning decorate the mathematically perfected pop tune. Prochet's classical musical training and Parker's ear are working in harmony on this track, as on most of the album.
Melody's vocals, in both English and her native French, are consistently delivered with the relaxed pleasure of a catnap or post-coital sigh. Prochet's switch from English to French, in the transition from "Some Time Alone, Alone" to "Bisou Magique," for non-bilingual listeners, draws special attention to the timbre of her voice as an instrument. Just as soon as the meaning of her lyrics is lost in translation, it's apparent that not very much has been lost at all.
Explaining her project's moniker, she told Bestnewbands.com, "I had this crazy dream … in which my bedroom's acoustics had changed into Infinite Echo mode, and when I talked my voice resounded endlessly until it woke me up." Prochet could have dropped the interviewer's microphone right there and just let that quote run as the album's official press release. As promised, Prochet's melodies exist in the echo chamber that she's dreamed up, and all over the album the effect is a trippy and cheerful one. Despite its retro-leanings, "Melody's Echo Chamber" seems to successfully borrow from the past (see the United States of America, Broadcast, Francoise Hardy) without cushioning the ideas in irony or becoming trapped in nostalgia. Her sound isn't moving any mountains, but at the right moments it will likely move you.