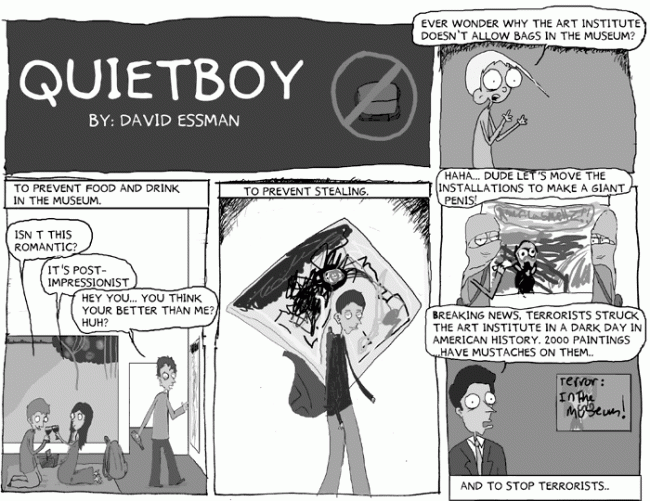 About the Artist
David Essman won First Place for comic strip from the Illinois College Press Association in 2008 and 2009. David received his BFA from SAIC in 2009.
He collaborated with nationally syndicated political cartoonist Ted Rall in 2008 to create animated editorial cartoons, viewable at youtube.com/tedralltoons.
See more of David's work on his website, davidessman.com.